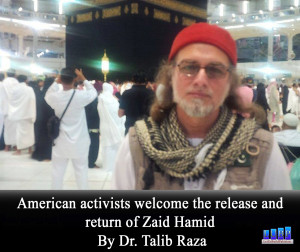 After suffering detention for months by the Saudi authorities, Zaid Hamid should be welcomed back to his homeland Pakistan.  This is the country that gave Zaid his identity. A political detainee in Saudi Arabia is actually a mark of honour.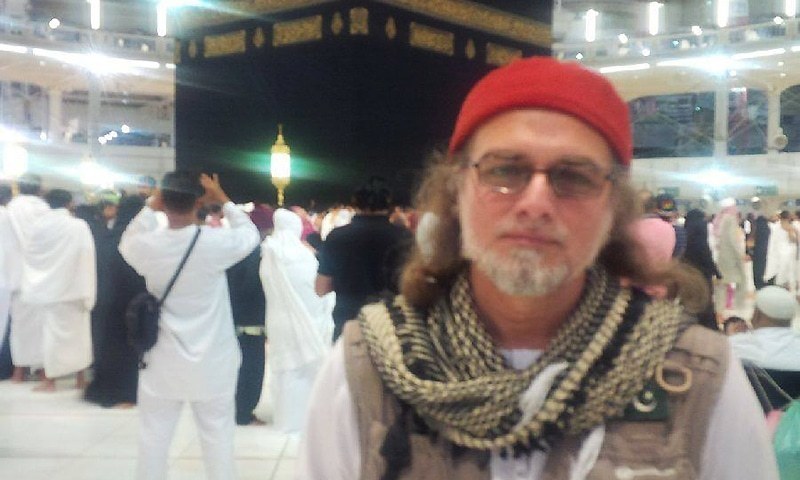 One can disagree with Zaid Hamid on a number of issues but on this issue be must be lauded. 

http://www.dawn.com/news/1210660/zaid-hamid-returns-to-pakistan-after-ksa-arrest

I not sure if our protest in North America had played any role in your release.  Certainly, your detention by the Saudi regime's authorities resonated with Pakistani-American communities and we rallied for your release. 
https://lubpak.com/archives/340602
Certainly you were in our hearts and prayers.  You were not alone. For taking a clear stance against the Taliban and their Takfiri violence, you have earned the respect of millions of Pakistanis across the religious, sectarian and ethnic divides. 
This was a very small test of fear for you for standing up for the truth. I may not necessarily agree with all of your conducts. Fitna means the failure to recognise between Truth and Injustice.  Please continue to strive for the truth and remember history repeats itself.

Pakistan is a unique country with tons of diversity that has sometimes been used against her interests. Pakistan has pivotal role amongst Muslim country; especially at a time when some countries are spreading sectarian and religious hatred. The biggest threat to a unified Pakistan is the khawarji (takfeer) fitna and you have spoken out against it.  It was your stance on this crucial issue which probably caused problems for you.

Everyone knows how certain choice clerics and "activists" received 5-star treatment while ordinary pilgrims were not even honoured in their death post Mina tragedy. 
The leadership of the Muslims is not in the Hejjaz  and neither is the one-sided Takfiri violence faced by Sunnis, Sufis, Christians and Shias a "proxy" war. 
This is a time for reflection and not celebration. Zaid, you have much work to do to combat the Takfiri Khawarji ideology.