HRCP's typically vague and obfuscatory report on Shia Genocide in Balochistan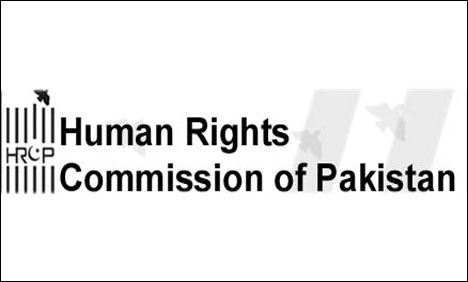 There is a tragic consistency in misrepresenting Shia Genocide in ethnic terms and using false binary and vague terms such as "sectarian violence".  The most recent HRCP report  is not the first time that such obfuscation has taken place.
Shia genocide is perpetrated by ISIS-affiliated and inter-connected Takfiri Deobandi terrorist groups like ASWJ-LeJ and its various avatars such as Jundullah and Jamaat ul Ahrar.   Not once does the HRCP report mention banned ASWJ-LeJ, its leader Ramzan Mengal or the specific Deobandi faith identity of the terrorists.
Last year, Ramzan Mengal lead the funeral prayers of Baloch nationalist leader, Nawab Khair Baksh Marri.
HRCP must also highlight the proven public links between Deobandi terrorist groups such as ASWJ-LeJ on the one hand and FC, PML N, PPP and Baloch nationalists on the other hand.
Similarly, the HRCP report completely removes any mention of the Shia identity of both the Hazara and Khanewal victims.
When banned organizations like the hatemongering Deobandi terrorist group ASWJ-LeJ publically celebrates its Genocidal violence in a public stadium, then why is HRCP omitting any mention of them!  Refer to this Facebook video.
https://www.facebook.com/SunnisAgainstShiaGenocide/videos/237214159795099/
For years, ASWJ-LeJ has even published hate literature that specifically highlights that they are killing Hazaras because of their Shia faith.
LeJ's Fatwa against Shias and hit list against Pakistanis of all faiths
We request our readers to contact HRCP chairperson, Zohra Yusuf and ask her to prepare a proper report. Such vague, incomplete and half-baked reports are a disservice not just to the Baloch Shia victims of the current wave of violence.  The multiple bomb blasts earlier this year that targeted Shias in Shikarpur (Sindh), Peshawar (KP) and Rawalpindi (Punjab) expose such dishonest reports that seek to obfuscate Shia genocide in vague and ethnic terms.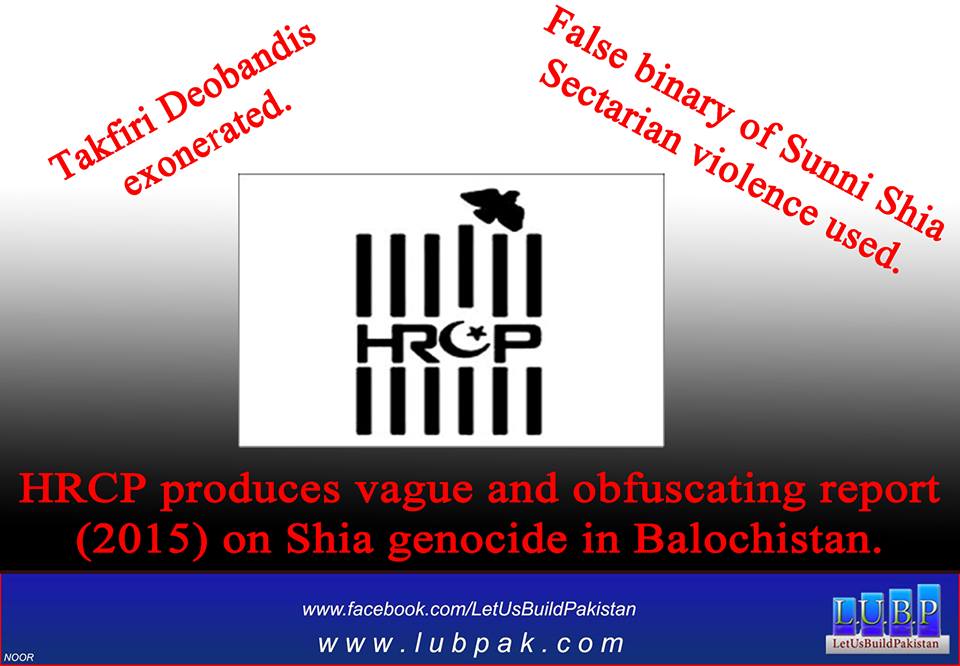 Source:
http://www.shiapac.org/2015/07/10/hrcps-typically-vague-and-obfuscatory-report-on-shia-genocide-in-balochistan/
Comments
comments