Rubab Mehdi Malik's backhanded condemnation of Ilmana Fasih
Rubab Mehdi's condemnation of Ilmana Fasih, the abuser of Imam Ali and Hazrat Fatima, is nothing more than a shameless apologia and an example of false neutrality. She wrongly accuses peaceful Shia protesters as a blasphemy-driven lynch-mob or vigilante-justice but shamelessly understates Ilmana Fasih's abuses against Imam Ali and Hazrat Fatima as a bad joke. Also she completely ignores Ali Arqam aka Anwar Durrani's attack on Imam Mahdi.
Also note how she resorts to baseless allegations against peaceful Shia and Sunni activists describing them as gang rapists and suicide bombers.
Moreover, instead of clear condemnation of the abusers of the Ahle Bait (a.s.), Rubab Mehdi, not unlike Deobandi hate cleric Tahir Ashrafi, threatens Shia activists and their relatives with  legal action.
In view of Rubab Mehdi's shameless apologia of Ilmana Fasih and Ali Arqam, the abusers of Imam Ali and Imam Mahdi, the Shia web sites Ajre Risalat and 72 Jafri have removed the propaganda video she made in her promotion.
On Twitter and social media, Rubab is seen supported by Aman Ki Asha's Beena Sarwar, her assistant Ilmana Fasih, Ale Natiq (Ali Arqam's team-mate in Roshni), and Ayaz Nizami (the publisher of the abusive book against the Holy Prophet PBUH).
It's widely known that Rubab is a personal crony of Beena Sarwar (the mentor and employer of Ilmana Fasih) and enjoys her hospitality during her trips to the US where she also meets other members of the Najam Sethi club such as Declan Walsh.
It is important to be aware and careful of those who sell the blood of Shia and Sunni Sufi Muslims for personal promotion and career.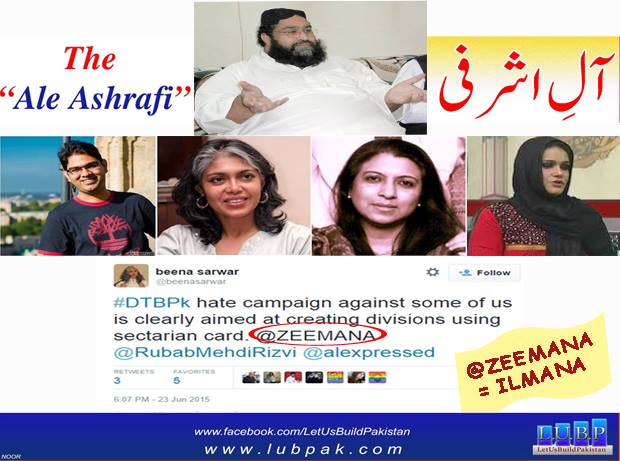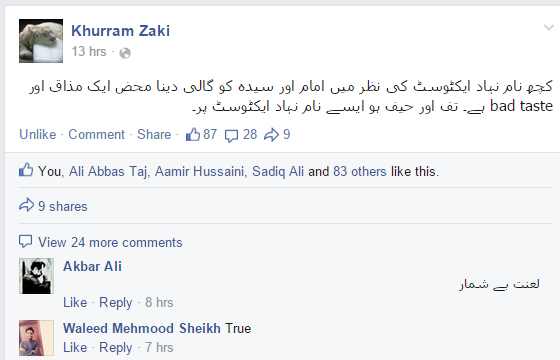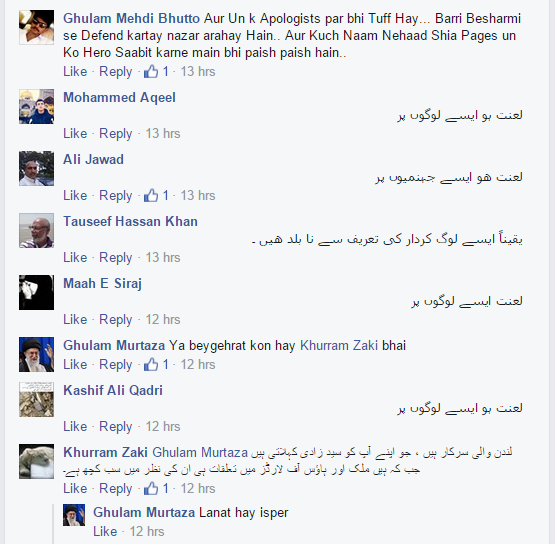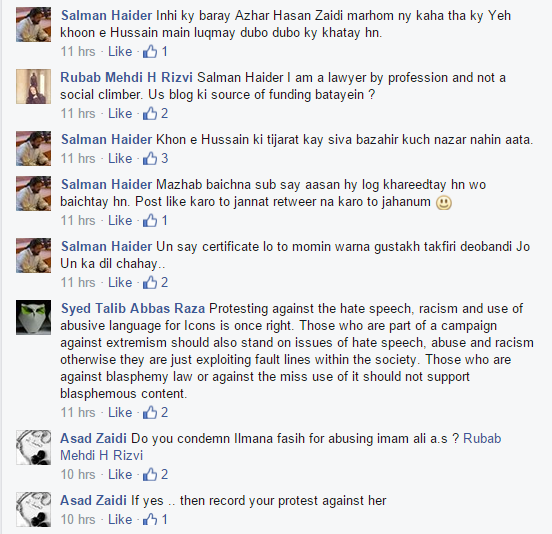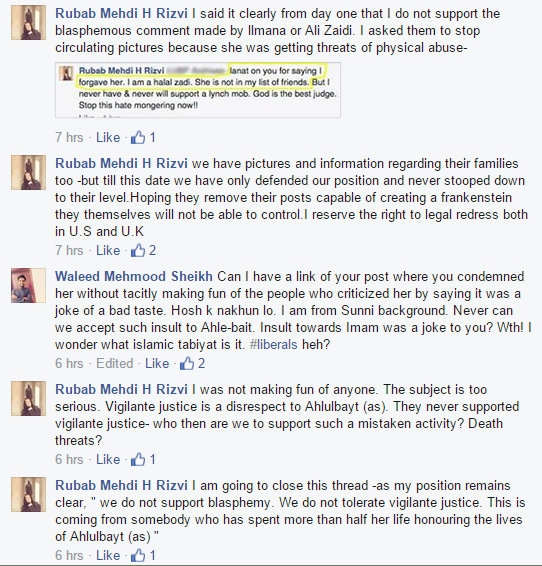 Notes: 
Rubab, ASWJ and Ayaz Nazami (Deobandi atheist) are following LUBP Exposed (LubpPak), a fake account created by Ali Arqam, Ale Natiq along with Tahir Ashrafi and ASWJ against independent Sunni Sufi and Shia bloggers.

LUBP Exposed (LubpPak, an avatar of Ale Natiq) is sending a DM to Munib Sahil, the deputy of Ayaz Nizami, the publisher of the abusive book.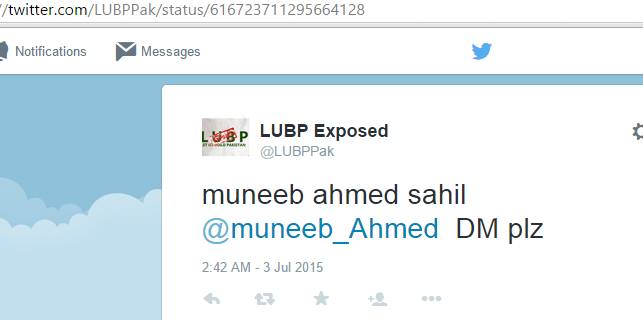 Rangeela Rasool's publisher Ayaz Nizami (Ali Arqam) and his friend Halal Tweet and LUBP Exposed (Ale Natiq) supporting Rubab Mehdi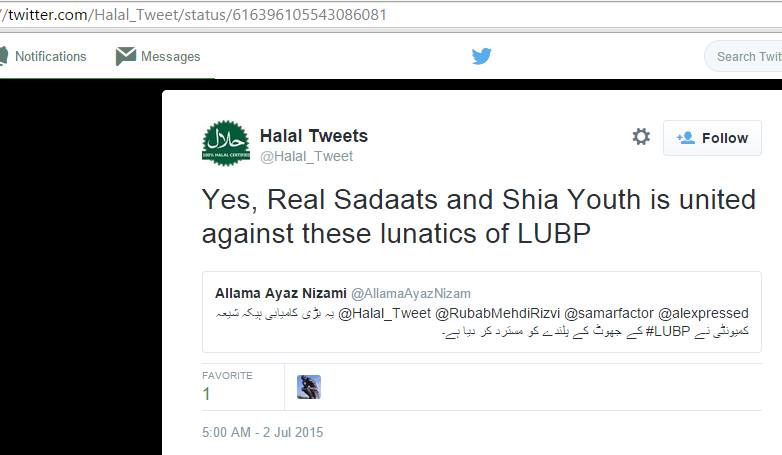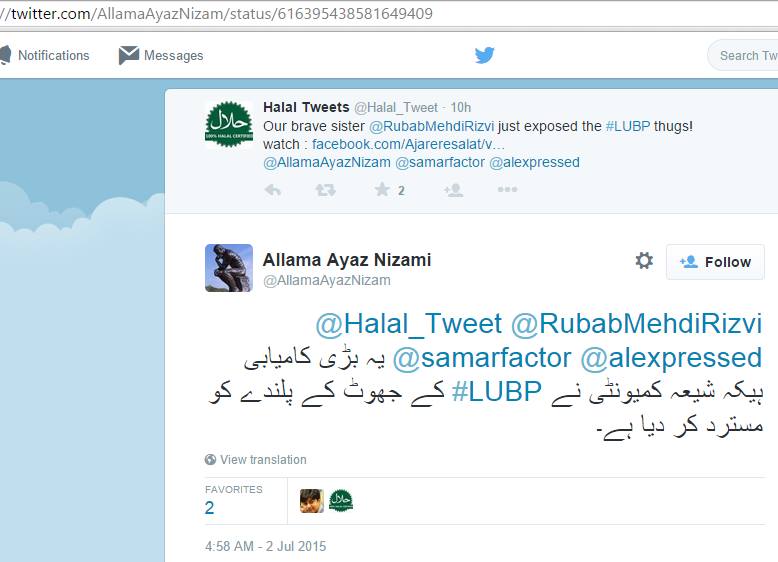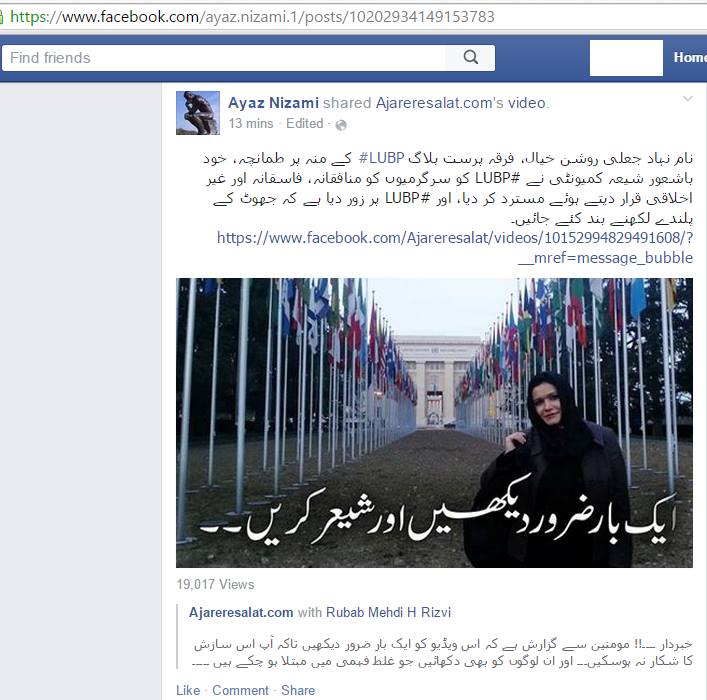 Rubab with an important member of the Beena Sarwar – Najam Sethi lobby.
Rubab's friends are those who published a book that abuses Holy Prophet (PBUH) and also pro-ASWJ accounts: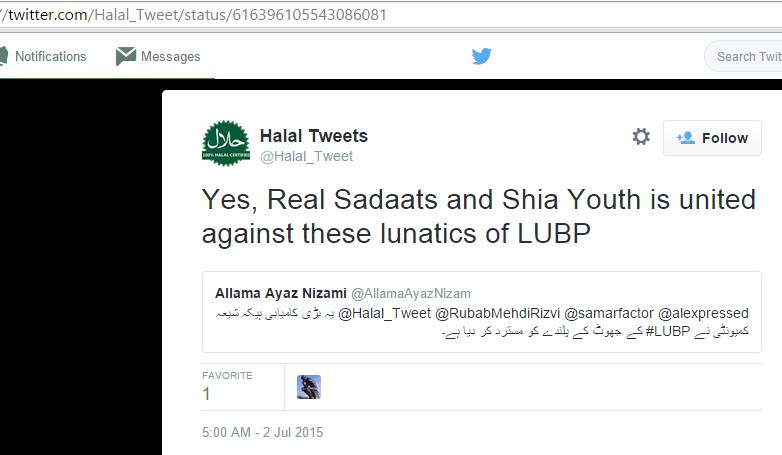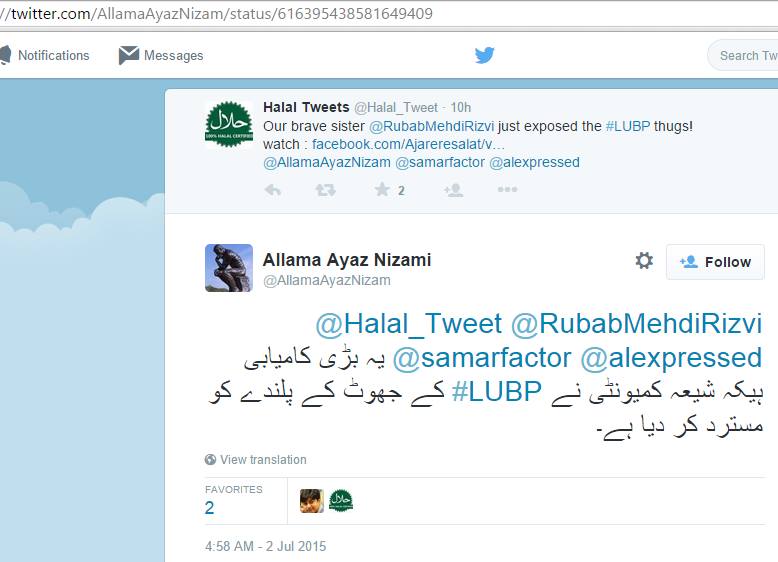 Comments
comments