An open letter to Blame-The-Victims brigade – Syed Farrukh Abbas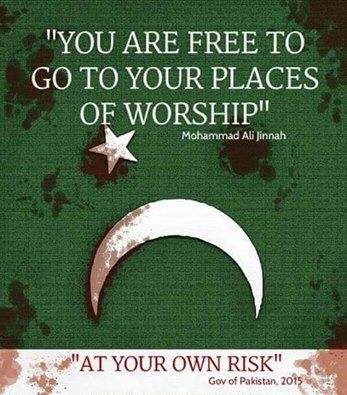 Since Iran Saudi Proxy war or Tabba'ra and Drone Ka Reaction theory is not applicable, Daeshbags are now trying to blame the Christian Community for killing two " Suspects " who were found with guns and according to the eye witnesses they were identified and lynched to death by the people who're fired upon.
i condemn what Mob has done in Lahore. they should have handed over them to police ( even if they were to be freed on the basis of Lack of evidence ) to let the law take its course.
Mob justice is not something to be supported but what do you expect when you kill people at their worship places, murder them in the name of blasphemy, Set ablaze their Neighborhoods twice a year and expect them to die like chickens?
and then there are some who don't want to face the reality and burying their heads in the sand saying " oh don't say Christians were killed , say Pakistanis were killed ". yes Pakistanis were killed but they were killed for being Christians and not for being Pakistanis.
if TTP attacks an Imam Bargah its very clear who was their target, if they bomb a Sufi Shrine the target is again obvious, same is the case with the Church bombing.
It may sound funny but if your ever hear a news of a Blast in a Tableeghi Ijtimaah at Raiwind ..( Errrr..forget it…this is absurd ).
so the thing is MOB has no religion or beliefs. it has a mind of Its own. stop blaming the Peaceful christian Community for being a target of a terrorist attack and then reacting violently ( which should have been avoided only if the People had a faith in the State Institutions like Judiciary and LEA's.)
Now instead of blaming the victims who got violent after decades of ignorance and persecution, it is high time that we start looking into the reasons what converted such a peaceful community into a violent mob and start making efforts to address those problems.
Comments
comments