Religious extremism destroying Pakistani society – Analysis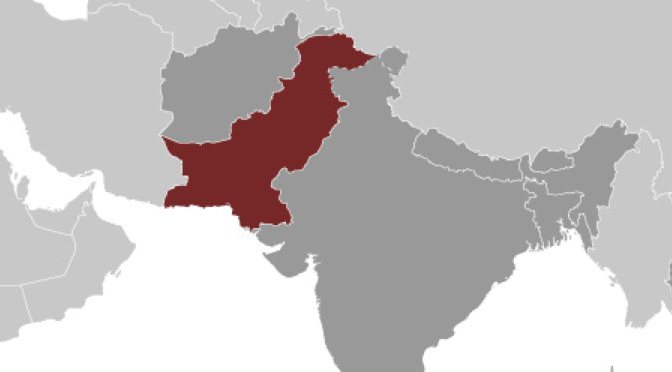 On February 18, 2015, at least four Shia Muslims were killed and six others injured when a suicide bomber blew himself up during evening prayers at a mosque in Qasr-e-Sakina Imambargah (Shia place of commemoration) located on Kurri Road in New Shakrial area of Rawalpindi district.
Earlier, on February 13, at least 20 Shia Muslims were killed and another 50 injured during a gun and suicide bomb attack at an Imambargah in the Hayatabad area of Peshawar, the provincial capital of Khyber Pakhtunkhwa (KP). The assailants — dressed in police uniform — attacked the around 800 worshippers who were present inside the Imambargah at the time. The Bomb Disposal Unit (BDU) chief Shafqat Malik said the attackers looked like Uzbeks. Meanwhile, the Tehreek-e-Taliban Pakistan (TTP) claimed responsibility for the attack.
According to South Asia Terrorism Portal (SATP), a total of 2,400 Shias have been killed in Pakistan in 407 targeted attacks on the community since January 1, 2001, (all data till February 24). Though terrorist formations have cited different reasons for these attacks, the reality is that the Shias in particular and all other religious minorities in general, are under relentless attack across Pakistan. According to the United States (US) Commission on International Religious Freedom (USCIRF) report titled "Violence towards Religious Communities in Pakistan", published in August 2014, over the one-year period from July 2013 to June 2014, at least 430 people were killed in a total of 122 attacks against minorities. These include 222 Shias in 54 attacks; 128 Christians in 22 recorded incidents; 10 Ahmadis in 10 such attacks; and two Sikhs in three attacks. Four attacks were recorded on the Hindu community in this period, with no fatality reported. At least 29 attacks resulted in 68 fatalities among other religious/sectarian groups.
Significantly, according SATP data the first one month and 24 days of 2015 has recorded 104 Shias killing out of six incidents. The Shias of Pakistan remain the worst hit, militant outfits including the Lashkar-e-Jhangvi (LeJ) and its extremist allies like TTP, along with subtle state support, and ideological backing from religious elites, form the militant troika that has encouraged and thereby sustained the massacre of Shia community. According to the Central Intelligence Agency (CIA) World Factbook, Shias constitutes nearly 10-15 per cent of the Pakistan population, and are geographically spread across the country. The highest concentration is found in Gilgit Baltistan Province, where they constitute a majority. The Kurram Agency of FATA is also a Shia stronghold in the tribal belt. Similarly, all urban capitals, Lahore (Punjab), Karachi (Sindh Province), Peshawar and Quetta (Balochistan) have sizable Shia population.
Deobandi militant groups have sustained a violent campaign against Shia Muslims, particularly since the time of former dictator General Zia-ul-Haq. Prominent anti-Shia groups include the Deobandi Lashkar-e-Jhangvi (LeJ), the Ahl-e-Sunnat Wal Jama'at (ASWJ), earlier known as Deobandi Sipah-e-Sahaba Pakistan (SSP), Deobandi Jundallah and the Deobandi TTP. Despite a government ban on these terrorist organizations, they operate freely and brazenly. Deobandi extremist formations have propagated their violent ideologies with impunity and in the most open manner possible. In June 2011, LeJ distributed pamphlets calling Shias wajib-ul-qatl (obligatory to be killed),
"All Shias are wajib-ul-qatl. We will rid Pakistan of the unclean race. The real meaning of Pakistan is pure land and Shias have no right to live here. We have the fatwa (religious edict) and signatures of the Ulema (religious scholar) in which the Shias have been declared kaafir [infidel]… Our mission [in Pakistan] is the abolition of this impure sect, the Shias and the Shia-Hazaras, from every city, every village, every nook and corner of Pakistan…" It is a clear indication that systematic persecution of religious minorities continues amidst prevailing anarchy across Pakistan.
No province is safe anymore. While the state is struggling to suppress violence against Shias, the deep-rooted support for militants in society and the inadequate judicial system in Pakistan has created a situation where hardly any terrorist has been convicted of sectarian or other terrorism. In the past few years, several known militants have been set free by the courts because of the archaic judicial system that is incapable of convicting those involved in the modern-day guerilla warfare. Soon after the June 2011 LeJ threat, for instance, on July 14 that year, Pakistan's Supreme Court ordered the release of Malik Ishaq – the former operational chief of LeJ, who had been charged in 44 cases, including the killing of at least 70 people, mostly belonging to the Shia sect.
The court stated that the prosecution had failed to produce sufficient evidence to support its charges. On February 22, 2013, the police again arrested Ishaq in connection with sectarian attacks in Quetta which killed nearly 200 people in 2013. However, he was again released on bail in December 2014. Apparently, on June 21, 2103, Najam Sethi, former Punjab caretaker chief minister (CM), disclosed that at least 112 ASWJ-LeJ terrorists were released from jail during his time as Punjab CM. He further noted that no other person had as frequently promoted this unholy nexus, as the judiciary.
Notably, Ali Dayan Hasan, the head of Human Rights Watch (HRW) in Pakistan, observed, "As Shia community members continue to be slaughtered in cold blood, the callousness and indifference of authorities offers a damning indictment of the state, its military and security agencies. Pakistan's tolerance for religious extremists is not just destroying lives and alienating entire communities, it is destroying Pakistani society across the board."
Conspicuously, Pakistan has become the operational base for various sectarian militant outfits. The killing of Shias is a manifestation of the existence of an embedded militant troika – where three crucial players – religious heads, militant operators, and the state work in tandem in massacring the fraught community.
Source:
http://www.eurasiareview.com/15032015-religious-extremism-destroying-pakistani-society-analysis/
Comments
comments