Rangers' operation in Karachi: Is MQM a terrorist outfit? – by Abdul Nishapuri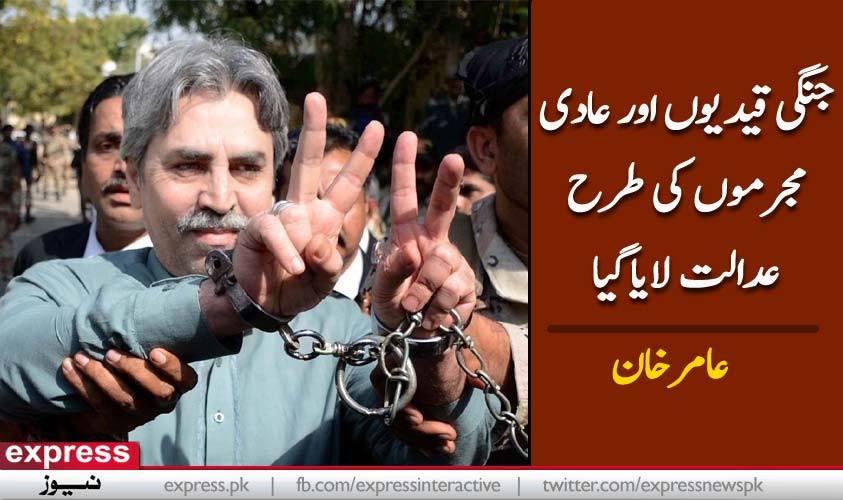 In Pakistan, various political parties have been involved in violence on local or regional level. ANP, MQM, PML-N, PKMAP, Baloch and Sindhi nationalist parties etc. However, violent criminals within their ranks cannot and must not be described as terrorists. Terrorism has a different meaning and connotation in Pakistani and international context.
Those who are saying that 'MQM is a terrorist outfit', or 'Rangers must take action against terrorists in MQM' and then in the same breath also refer to or compare MQM's violence with terrorism by banned takfiri outfits (Taliban, ASWJ etc) are either naive or committed supporters and apologists of Takfiri Deobandi terrorists.
On Wednesday, 11 March 2015, an MQM activist Waqas Ali Shah, 26, was killed when Rangers personnel, allegedly, resorted to 'straight firing' during the raid at the MQM headquarters. While, Director General (DG) Sindh Rangers Major General Bilal Akbar has denied that Waqas Shah was gunned down by the Rangers, the video and photographs suggest otherwise.
It seems that MQM is being singled out and punished by pro-Takfiri rogue elements in Pakistani security establishment, the same elements that continue to treat Ramzan Mengal, Aurangzeb Farooqi, Ludhyanvi, Lakhvi and other terrorists as strategic assets of the State, and intend to punish Altaf Hussain and MQM on resisting Karachi's takeover by TTP-ASWJ. Altaf Hussain is the only head of of any political party in Pakistan who has openly and bravely named and condemned banned terrorist outfits including Sipah-e-Sahaba Pakistan (ASWJ), Lashkar-e-Jhangvi (LeJ) and Taliban (TTP).
On social media, 9 out of 10 Pakistanis who are supporting Rangers' brutality against MQM are committed supporters or apologists of the Sipah-e-Sahaba (ASWJ-LeJ), Taliban (TTP) or Jamaat-e-Islami (JI). This includes many fake liberals who are, in their heart, Takfiri to the core. This also includes ANP which actually palyed a key role in the takeover of Karachi's Pashtun areas by Deobandi ASWJ terrorists, only to discover later that ANP too was in the ASWJ's firing line.
It appears that one who used to be godfather of Rangers in Karachi is workig very hard to undermine General Raheel Sharif's good work against the Takfiri TTP-ASWJ terrorists. Benazir Bhutto used to call them rogue elements. Those who remain loyal to and continue to support ASWJ-TTP terrorists cannot and must not be seen as well-wishers of Pakistan army and Pakistani State.
Here's a picture of the Rangers' attack on MQM headquarters in Karachi. Will it ever happen to the Masjid Siddiq-e-Akbar, Nagan Chowrangi, Binori Deobandi madrassa and other offices, headquarters and dens of the ASWJ-LeJ terrorists in Karachi?
That will be the day!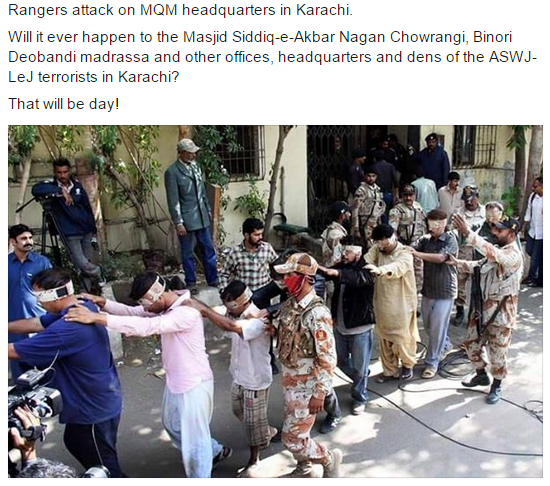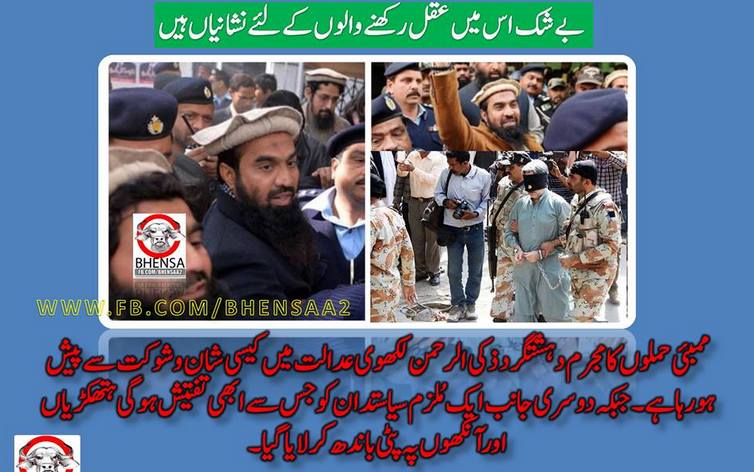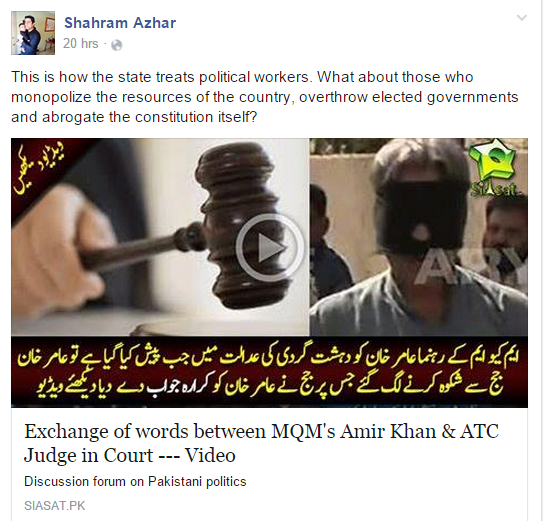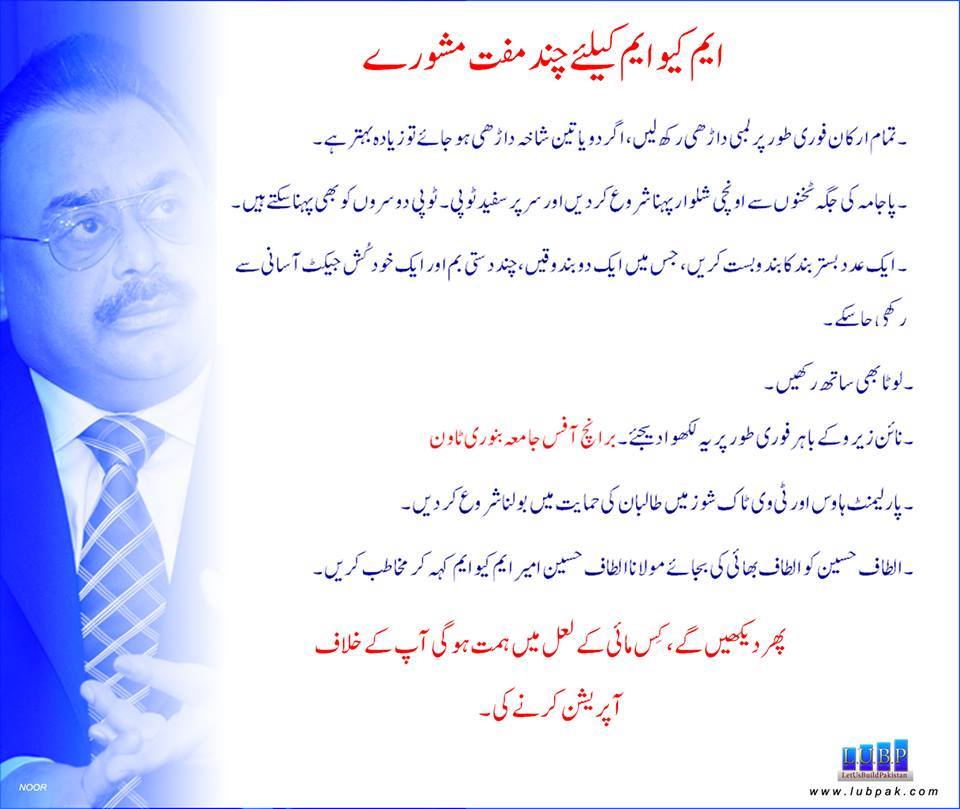 Comments
comments