Masoom Deobandis vs Badmash Generals Binary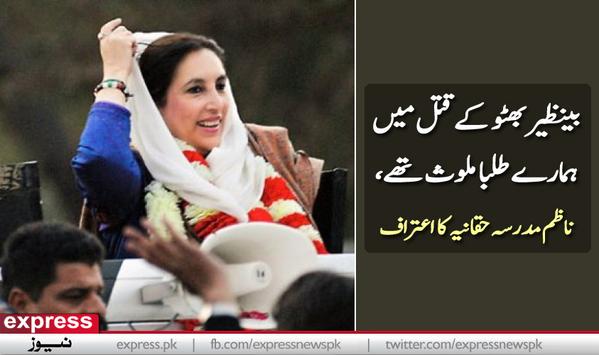 Benazir Bhutto was killed by the same "D" lobby within security agencies that also tried to kill Musharraf.
There is no doubt that certain sections within security establishment of Pakistan, USA and KSA have used and continue to galvanize the inherently violent Deobandi and Wahhabi cults for Jihadist purposes in AfPak and elsewhere.
However, it seems that those who killed BB are not different from those who tried to kill General Musharraf, were able to slaughter General Sanaullah Niazi and Bragider Haroon and now want to kill General Raheel Sharif.
In contrast, no such hatred was/is evident against Generals Kayani, Hamid Gul and Zia, the godfathers of Deobandi terrorists.
Deobandi Jamia Haqqani admits that its students were involved in Benazir Bhutto's murder and Pakistani Navy Karsaz Attack.
Comments
comments