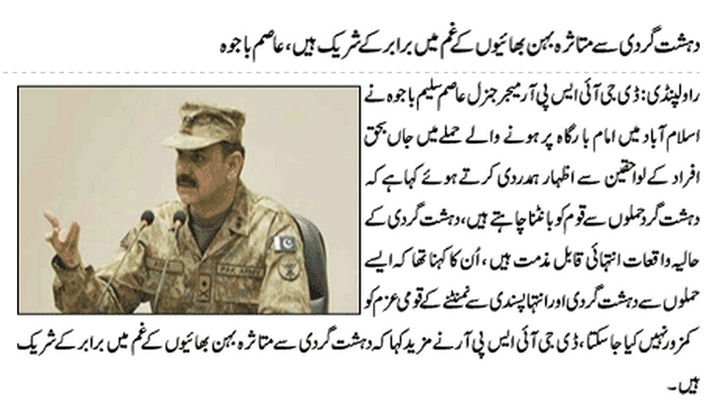 We ask Pakistan army to notice banned takfiri khawrij terrorist outfit Sipah-e-Sahaba (ASWJ)'s evil designs against Pakistan army and innocent Sunni and Shia Muslims of Pakistan.
Takfiri khariji leader Ahmed Ludhyanvi Deobandi is opposing military action against takfiri terrorists of TTP-ASWJ-LeJ while his minions want to create disunity within Pakistan army.
This pro-TTP takfiri terrorist outfit (ASWJ) and its sponsors, apologists and enablers must be eliminated.
Save Pakistan by killing all takfiri khawarij and their supporters.