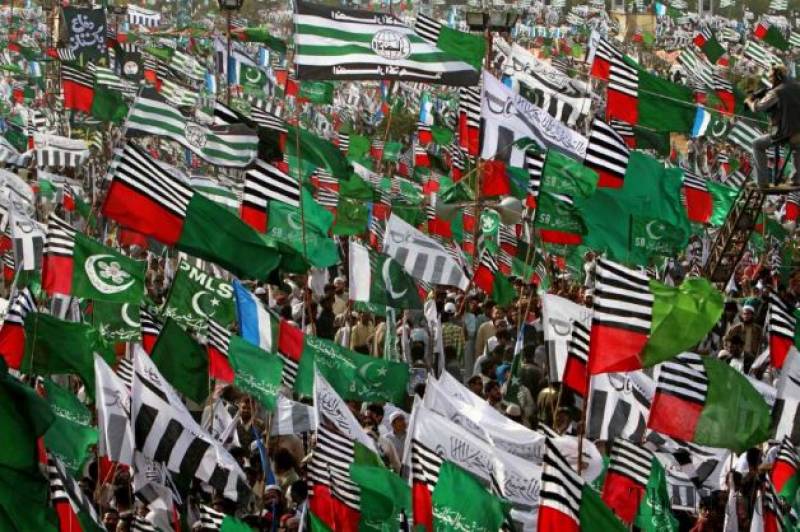 On Tuesday, Special Assistant to Chief Minister on Culture, Sharmila Farooqi, confirmed that Ahle Sunnat Wal Jamaat (ASWJ) is a banned organisation and promised strict action against all proscribed groups. On Thursday, the ASWJ held a public rally in Karachi, which is illegal for "banned outfits".
The Pakistan Peoples Party (PPP) Sindh government did nothing to stop it. Instead, it deployed police for the protection of ASWJ members and supporters. Members of civil society including activist Jibran Nasir, decided to hold another sit-in in front of the Chief Minister House to protest against Sindh government's unwillingness to implement law and curb sectarian elements. ASWJ was holding a protest of its own before the CM House. The Sindh police responded by arresting members of the civil society.
What we have here is an impotent and corrupt provincial government, which is always high on rhetoric but in reality, it is not at all committed to fighting religious fundamentalism and terrorism. While sectarian hatemongers in Sindh are allowed to roam freely and spew venom in pubic, rights activists are taken into custody for merely point it out and calling for action. The Sindh government could not prevent the ASWJ from holding a rally despite Sharmila Farooqi's announcement 48 hours earlier.
It was only able to exercise power over peaceful protestors. It is neither willing to perform its duties as the provincial government nor is it prepared to allow citizens to raise their voice against banned outfits and religious extremism.
As of now, the PPP is claiming that the protestors were detained for their own protection as they may have come under attack from ASWJ.
If that was really the case, why did the government not arrest those who were threatening with violence? The PPP must release activists and take action against banned outfits. A government which sides with terrorists over citizens has no right to remain in power.