Message to Dear Ibne Zia ul Haq aka "anti-establishment" PM Nawaz Sharif Bin Saudi Al Stooge – Syed Riaz Al-Malik Hajjaji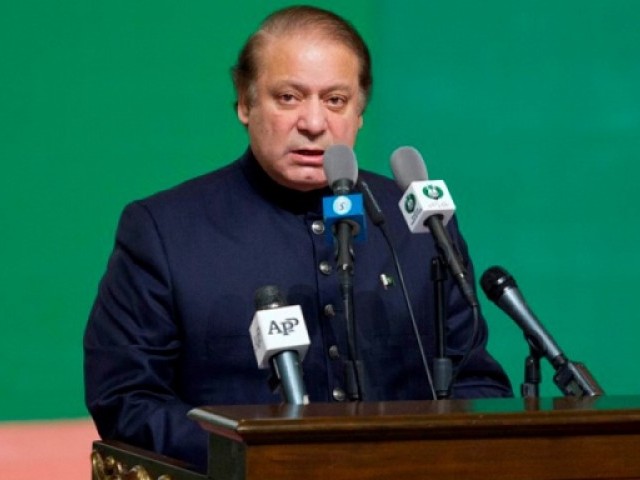 Please clarify what you mean by the people of Kashmir? The majority of the population of Kashmiri is Sunni Barelvi and Shia Muslim. This will not be liked by your Coalition partners and militant wing, the ASWJ-LeJ formerly known as the Sipah Sahaba who have declared the sufi Sunnis as "Mushriks" and Shias as apostates. Same goes for the Hindus of Kashmir who have been at the receiving of your friends in ASWJ-LeJ and JuD.
Nonetheless, I am glad that you have stuck true to form with your "our hearts beat with the people of Kashmir" – as opposed to your own Model Town neighbourhood where your Faiz-reciting brother and Punjab CM ordered the massacre of over 100 Sunnis – whose crime was that they publicly opposed the Deobandi Taliban. Right now you must be chuckling on your "investment" in Pakistan's "independent" judiciary and Shark lawyers. You will need their continued corporation to suppress your own judicial commission report that held Shahbaz Sharif, Rana Sanaullah, Tauqir Shah and yourself- culpable for the Model Town Massacre in your own neighbourhood.
Of course, you must remain true to your Kashmiri roots and Saudi patronage. By the way, how will you reconcile your statement on Kashmir with Indian PM Narendra Modi? Some "liberals" employed by your propaganda wing aka GEO/JANG group often applaud you for your photo ops with PM Modi and often engage in hyperbole regarding your shopping trips. I wonder how they spin the consistent support you have provided to JuD/LeT over the last decade in the various "Aman ki Asha" soirees.
We know your "services" for Kashmir such as when your own brother ALLEGEDLY tipped off the JuD/LeT about the UNSC's move to freeze their bank accounts in the wake of their recorded involvement in 26/11
(http://www.thehindu.com/…/punjab-chief-mi…/article925382.ece)
Or the statement of support for the JuD by a senior PML N minister last month:
"Minister for Defence Production Rana Tanveer Hussain has said that there was no reason to ban the Jamaat-ud-Dawa (JuD) since it is not a terrorist organisation but rather a charitable one, the Hindustan Times reported on Monday.
The announcement comes just four days after Pakistan decided to ban JuD, the Haqqani Network, and 10 more organisations. India and the US have have long considered the charity run by Hafiz Saeed as a front for the Lashkar-e-Taiba (LeT) militant outfit, which has been accused by New Delhi for masterminding the 2008 terrorist attacks in Mumbai
"The government of Pakistan has no evidence against Hafiz Saeed or the JuD," Hussain said, adding that Saeed has the right to address rallies.
"India or the US should give us evidence and we will consider it. The JuD does not have a military wing and they are only involved in preaching Islam and working in the education field."
Some might not equate your consistent support to JuD/LeT with the best interests of Kashmiris in general. Unleash your hounds, ooops, your house Mullah Tahir Ashrafi and his supporting cast of Liberatti who have striven so hard to portray you as "anti establishment".
We Pakistanis are so familiar to your employers – the Kingdom of Saudi Arabia. Like them, we too are currently ruled by one extended family –
Comments
comments