There is a reason why Deobandi Tableeghi Jamaat must be banned from Pakistan army mosques and cantonments – Zaid Hamid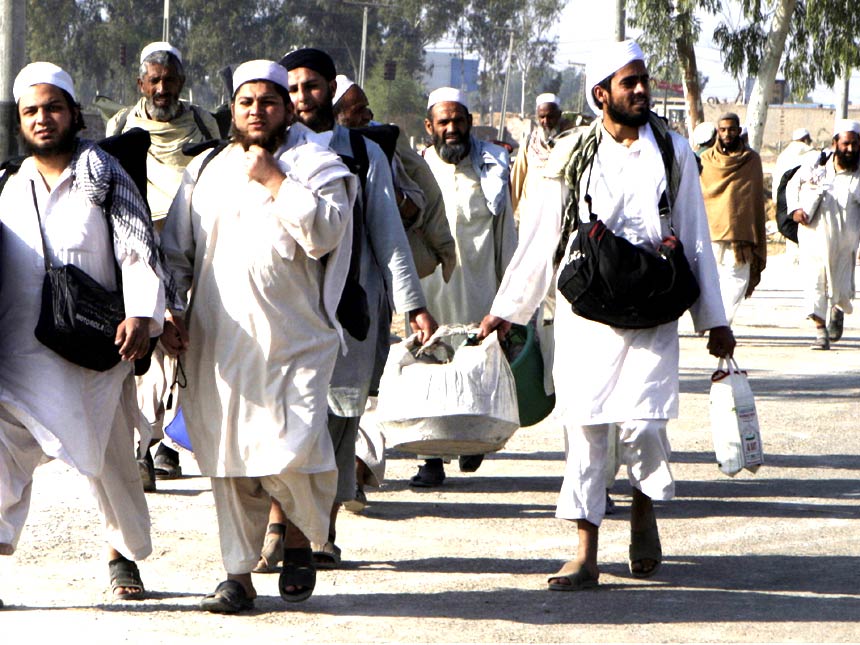 Way back in 2011, even then it was found that Khawarij are heavily using the cover of Tableeghi Jamaat to attack Pakistan. Then the presence was banned in many sensitive areas. After the PNS Zulfiqar attack, this restriction has become even more serious.
All those who go out with Tableegh should be very careful in what you do. your partner next to you might be a TTP Kharjee and if your name/number is found in his cell, then you would be in serious trouble. Hundreds of people have been arrested because their names were in the phone list of arrested terrorists. Be very careful in these times. Your blunder can destroy your families.
We will post a video soon where TTP are using Deobandi masjid to recruits militants to fight against Pakistan.
you want to know the reason why I want Tariq Jameel to openly declare TTP as Khawarij ??
Last year, a gang of Khawarij tried to attack and hijack PNS Zulfiqar.
The attackers came from outside but had low level members from Navy as well. Their aim was to hijack the ship and use its weapons to attack any Indian or Western ship to trigger a war between Pakistan and India or western countries. It was a dangerous plan.
All the officers and men involved in this sinister filthy plan were very active members of Tableeghi Jamaat and used the cover of Tableegh to gain access into the base. Now Tableeghi Jamaat has been banned from entering sensitive installations of armed forces and bases.
This is the reason why we want Tableeghi Jamaat and TJ to openly express their stance over TTP Khawarij and their war against Pakistan. Tableeghi Jamaat has always been given great access into Pakistan's security apparatus. Even DG ISI was once a Tableeghi, General Javed Nasir. But now the game has changed and Tableeghi Jamaat must openly declare their loyalties or we will treat them as enemies.
See this newspaper reprot by The News: Tableeghi Jamaats to be banned from Cantts, defence areas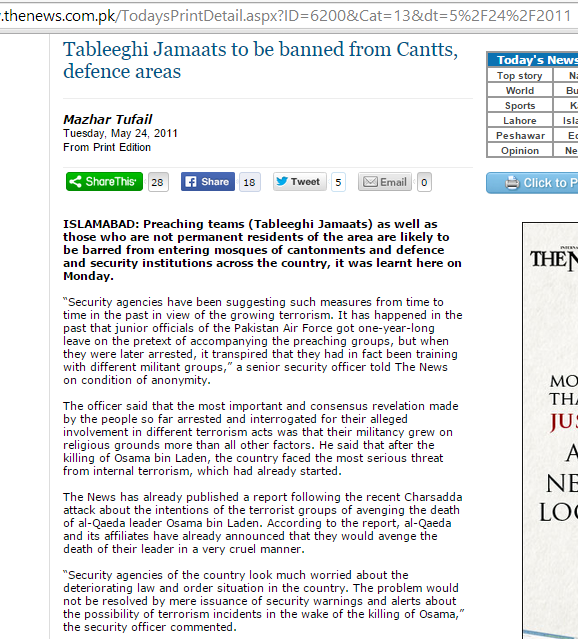 Comments
comments