A rebuttal to Marvi Sirmed: Deobandi version of history or false neutrality: Did Shia muftis issue a fatwa against Salmaan Taseer?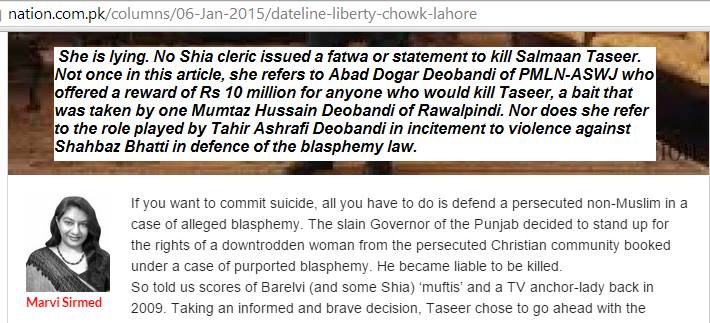 There is a recent trend in a certain section of liberals to misattribute Deobandi and Salafi/Wahhabi terrorism to Sunni Sufis, Barelvis and Shias. Many of these liberals are routinely silent on the common Deobandi identity of the Sipah-e-Sahaba (ASWJ aka LeJ), Taliban and other takfiri khariji terrorists who have killed more than 45,000 Sunni Sufis/Barelvis, 22,00 Shias and hundreds of Christians, Ahmadis and other communities in Pakistan.
A recent example was seen in the shape of a newspaper article by Marvi Sirmed in which she dishonestly and wrongly alleged that some Shia clerics (muftis) said that Salmaan Taseer was liable to be killed. When Shia and Sunni Sufi bloggers confronted her on Twitter, she was adamant though she failed to produce the name or evidence of a single Shia cleric who gave such statement.
Indeed, no Shia cleric issued a fatwa or statement to kill Salmaan Taseer. In fact, his murder was clearly condemned by Shia clergy and activists who themselves are victism of Deobandi terrorism.
Not once in her article does Marvi Sirmed refer to the PMLN leader Abad Dogar Deobandi (ex-ASWJ) who announced a reward of Rs 10 million for anyone who would kill Salma Taseer, a bait that was taken by Mumtaz Hussain Deobandi aka Mumtaz Qadri. A similar fatwa was issued by Maulana Yusuf Qureshi Deobandi of Peshawar's Mahabat Khan mosque. Nor does she acknowledge that Qadri is not a part of Mumtaz Hussain's real name, he belongs to a Deobandi family of Rawalpindi, and has been clearly disowned by Maulana Ilyas Qadri, the Ameer of Barelvi Dawat-e-Islami.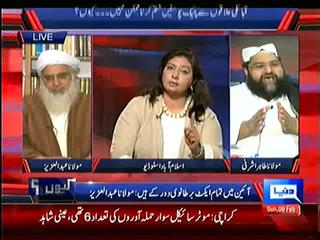 Nor does she refer to the the fact that it was none else than Tahir Ashrafi Deobandi (who she praises in her article by stating "Tahir Ashrafi has maintained a sympathetic position towards the religious minorities especially those booked under controversial blasphemy laws") who made a hateful speech, inciting to violence against Pakistan's Christian Federal Minister Shahbaz Bhatti, on the issue of the blasphemy law, after which Bhatti was killed by ASWJ Deobandi terrorists.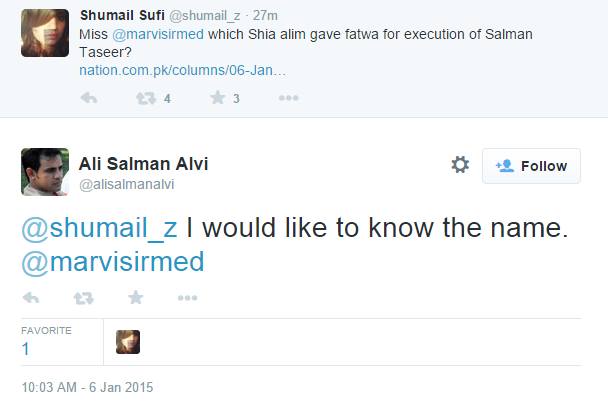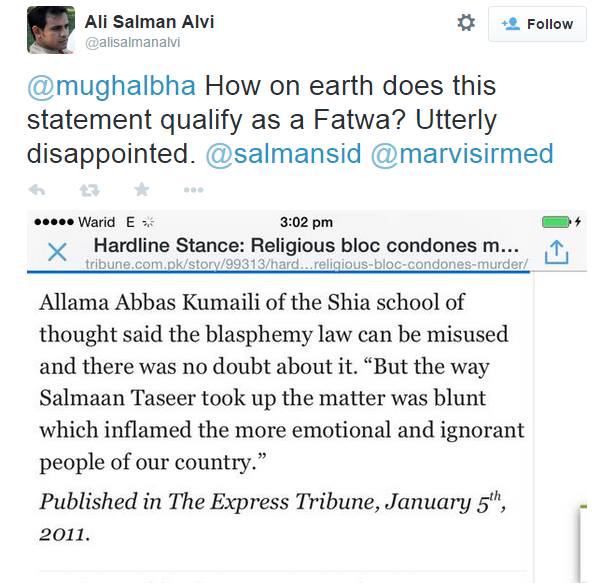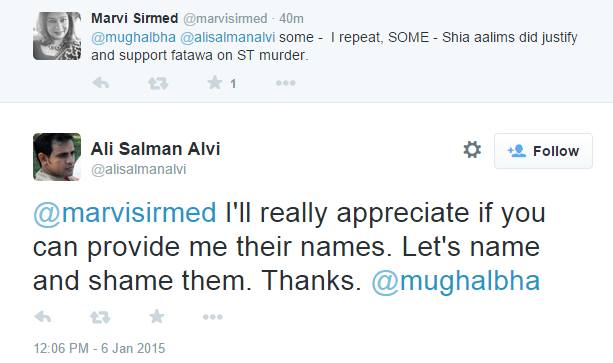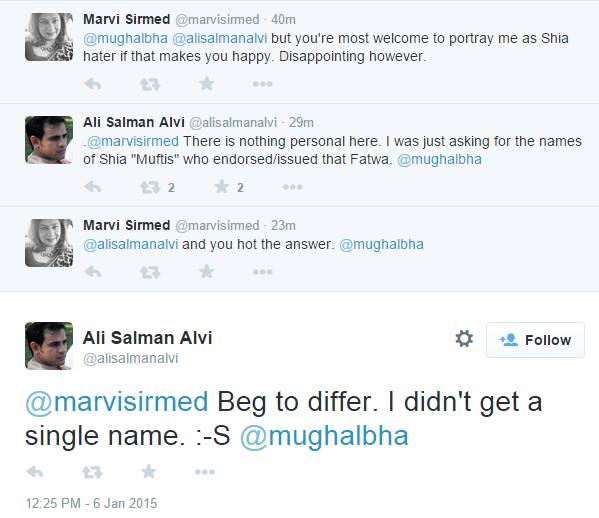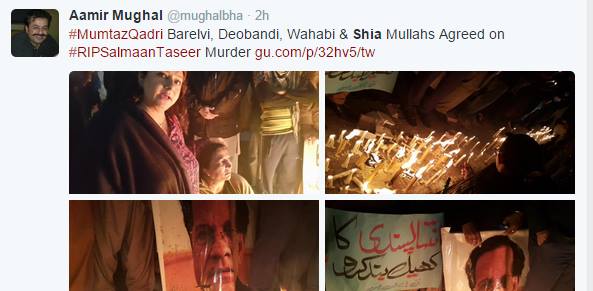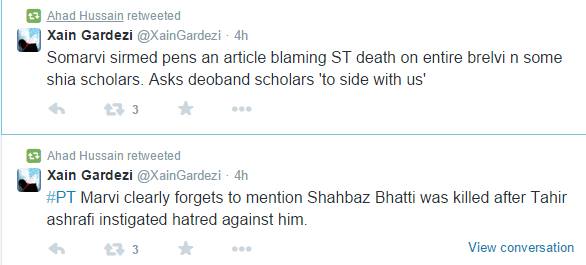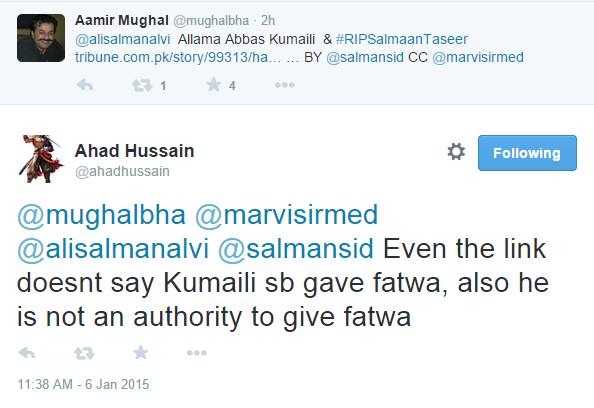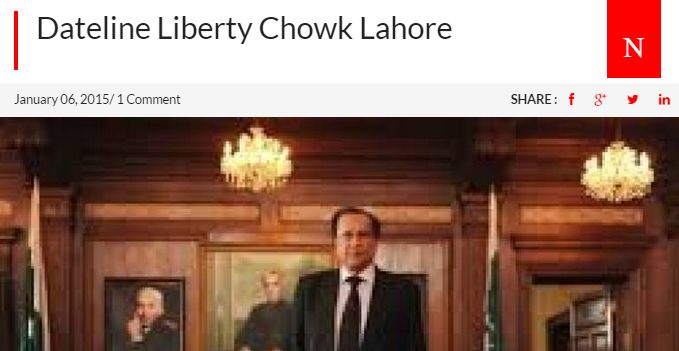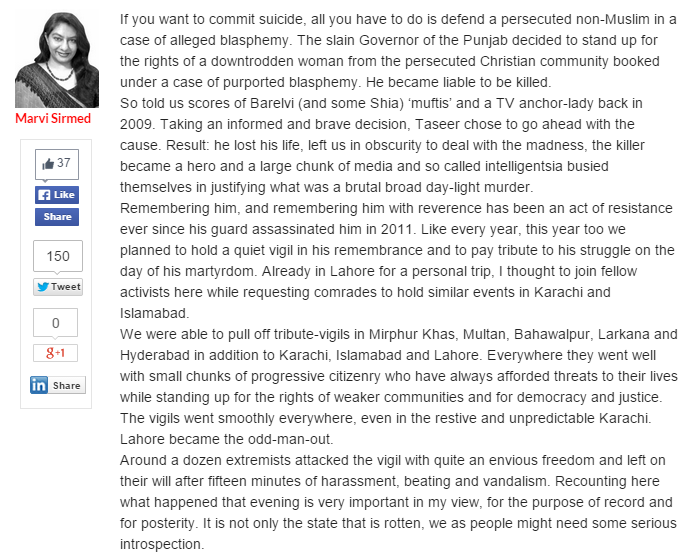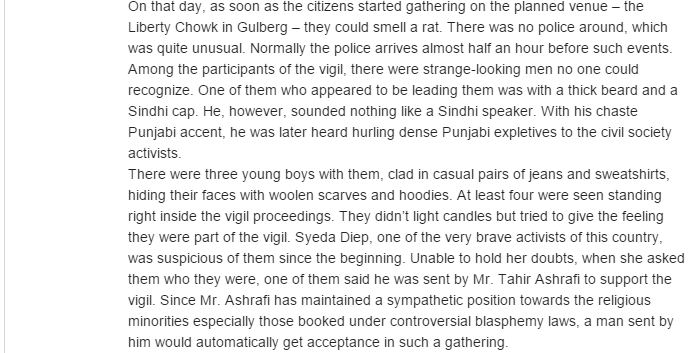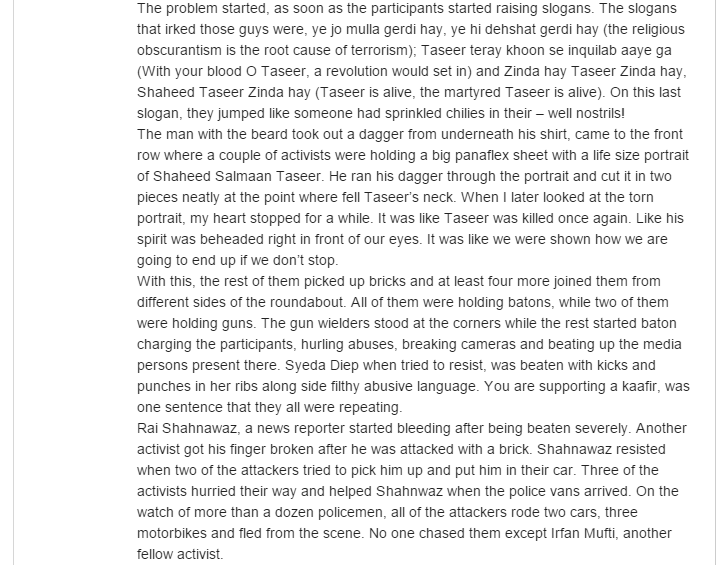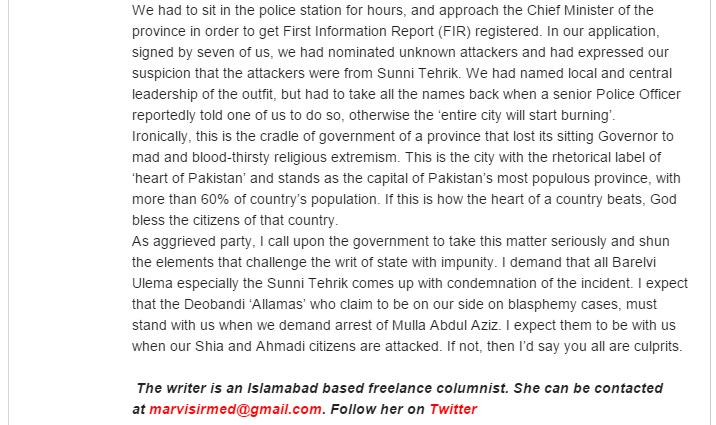 Comments
comments