Takfirization of Pakistan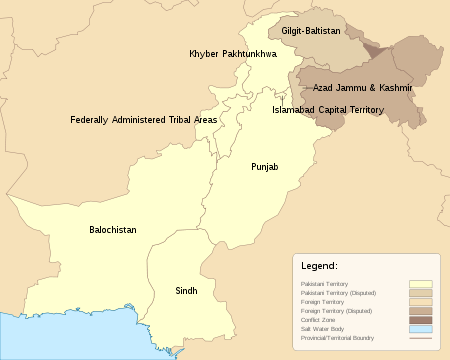 Takfiri Laws
The Takfiri mindset has successfully entered the Constitution and laws of Pakistan. Note again that the Takfiris exclude certain believers from the realm of Islam. Article 260(3) of the Constitution provides the Takfiri definition of Islam, declaring Christians, Hindus, Sikhs, Buddhists, Parsis, Ahmadis, and Bahais to be "non-Muslims." Except for Ahmadis and Bahais, the Constitution seems to be underscoring the obvious. Yet, the constitutional emphasis on the definition of "non-Muslims" promotes social ostracization of religious minorities. Article 260(3) also gainsays the Qur'an, which states that Abraham, Moses, David, Noah, and Jesus were all Muslims. While the Qur'an expands the definition of Islam, the Takfiris restrict it to their warped musings.
Encountering Takfiris
Since its establishment in 1947, Pakistan has been moving away from its time-tested traditions of universal love toward the troubling creed of targeted hatred. Tolerance, compassion, pluralism, diversity, forgiveness, kindness, and sweetness are no longer the supreme values of Islam, a great world religion. The Takfiri mindset of exclusion, persecution, and hard-heartedness is poisoning the cultures and communities of Punjab, Sindh, Balochistan, and Khyber-Pakhtunkhwa. The Takfiri mindset will further drive Pakistan into poverty, violence, sectarian warfare, and international isolation. The people of Pakistan, its intellectuals, teachers, political leaders, lawmakers, judges, lawyers, journalists, and the media houses need to wake up and begin to encounter the Takfiri mindset.
Source:
Comments
comments