Fauzia Wahab: A single mother who could – by Dr. Saif ur Rehman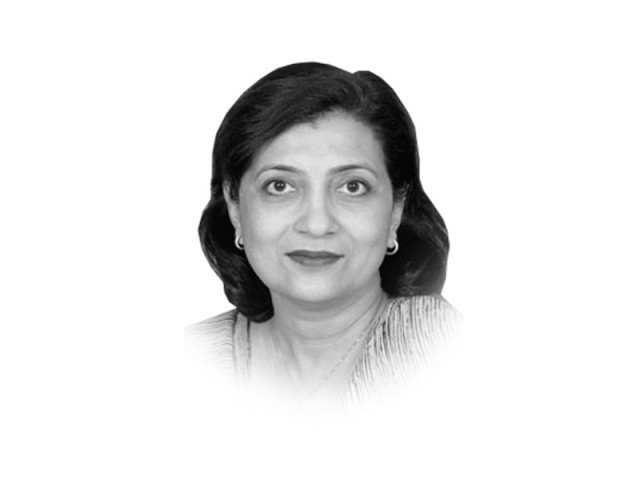 14th November marks birthday of a woman, who I consider no less than a
mother, Fauzia Wahab, two times PPP parliamentarian and former Information
Secretary of the party. The reason why I consider her a mother is because
she was the person who motivated me to write letters to editors, blog and
potentially have my contributions published in newspapers. Belonging to
rural Sindh and equipped with a degree in medicine, I landed a job at PIMS
in Islamabad. I met her in Islamabad when she came for a check up at PIMS
and I showed my interest in writing on social issues. Unlike the general
perception of politicians being arrogant, she listened to me and guided. I
would show her my pieces and she would comment on how to improve it
further. She would treat me like a son and I would call her "ammi" out of
affection. That is my personal reason for adoring the lady, whose life was
cut short by a botched surgery, however, there are more reasons that our
readers should know about a middle class lady achieving what many cannot
achieve.
She was a single mother who brought up four children after her husband died
of a heart attack in 1993. Having no assets but equipped with solid
education, she joined the corporate sector and then came into her real
passion: politics. Her story is one that leaves a listener inspired.
Shaheed Benazir Bhutto plucked her out of nowhere to contest 1997 general
elections and then appoint her to head the Human Rights Cell of the PPP. In
those difficult times of witch hunting by PML-N Government of 1997-99 and
later on Pervez Musharraf, she highlighted the plight of victimization of
her party. It is ironic that she got her chance to reach parliament on
women seats introduced by a military dictator. Coupled with the media
revolution, she along with women parliamentarians like Sherry Rehman,
Shehnaz WazirAli, Nafisa Shah, Shazia Atta Marri, Farahnaz Ispahani, became
the voice of educated women who left a mark on the parliamentary history of
our country.
As an Information Secretary of the PPP during the most hostile period for
its government, Fauzia Wahab stood out like a rock for her party. While
Shaheed Salmaan Taseer and Shahbaz Bhatti lost their lives for defending a
blasphemy victim, Fauzia Wahab was herself a victim of charges of blasphemy
by a known media group. She spoke on the floor of national assembly after
the killing of Salmaan Taseer that if "Aafia (Siddiqui) is a daughter of
the nation, then Aasia (bibi) is also a daughter of the nation".
Throughout her life, Fauzia Wahab fought for democracy, human rights and
women's empowerment. Through sheer hard work and sincerity, she became the
face of the PPP. Fauzia upheld the liberal face of the PPP in the highly
polarised and charged environment of Pakistan. She played a key role in a
number of bills related to female empowerment. She was extremely outspoken
against the enemies of Pakistan. Not a single allegation of corruption was
ever levelled against her. When our leadership lacked courage to speak the
truth over the issues related to the war on terror. Fauzia openly debated
those issues through the media and received death threats for speaking the
truth whether it was the issue of Pakistan-US bilateral relations, the
Raymond Davis issue or the issue of drones or the OBL killing — Fauzia
always gave her honest opinions on these matters. Every politician is
working towards self-interest. No one thinks about the larger interest of
the nation. Fauzia Wahab did and always tried to bridge the trust deficit
between Pakistan and US.
It is a matter of sadness that she passed away after a minor surgery to
operate upon her gall bladder became life threatening. She fought on for
three weeks, but the damage was major and she died of complications in June
2012. Today our political system is poorer without a woman like her. One
can hope that more women come into politics and play their role. If Fauzia
Wahab can achieve heights despite her modest middle class background, all
can. All one needs is passion. She will be long remembered for her services
to democracy, women's empowerment, spreading the message of tolerance and
supporting the war on terror. Her death was a big blow for Pakistan and the
vacuum created will never be filled. On Aug 14, 2012, she was honoured with
a posthumous Hilal-i-Imtiaz award for her services to democracy and
parliament. When I think about it all, I feel our people were never as
poor as they are today without Fauzia Wahab on her 58th birthday. Happy
Birthday to you, Fauzia Wahab.
Comments
comments