So sorry, Mehrin Kauser, a Hazara victim of Shia genocide – by Abbas Nasir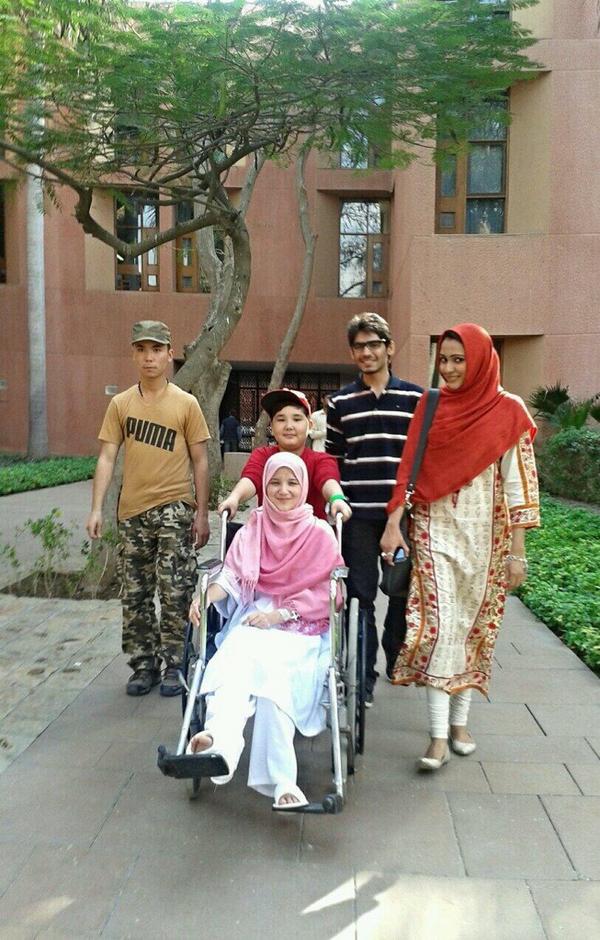 EVERY day, evidence stares us in the face of how we have failed our people in general and vulnerable sections of society in particular; of how we fail to honour those who stand up to the odds like Nobel peace prize winner Malala Yousafzai. But we don't budge an inch.
We can't or don't seem to be able to do anything about it. Yes, that's the truth. We are good at expressing outrage, ever willing to bash this or that on social media. But beyond that our wrath knows no other channel, it does not count.
Let me ask you a simple question. Do you know who Mehrin Kauser is? Honestly, tell me, do you recall who she is? Here is a hint: in January this year, Mehrin and members of her family were returning to their hometown, Quetta, after pilgrimage to Iran.
When their bus reached Mastung, a Balochistan town which has now acquired countrywide infamy as a stronghold of the Lashkar-i-Jhangvi, the murderous sectarian group the state has so miserably failed to deal with, it was the target of a massive bomb attack. Recall her now?
University student Mehrin Kauser was wounded but as she regained consciousness from her state of shock in hospital, she got the heart-breaking news that she had lost her mother and sister, both of whom were on that bus with her, in the bombing.
For a few days, the state was shaken out if its reverie. Nothing could be done about the 29 people who had been killed in the ferocity of the blast that ripped through the bus. But many survivors, some of whom were critically ill, were flown to other centres such as Karachi for treatment.
Every Mehrin Kauser, like every Malala Yousafzai, is a living testament to the failure of terrorism to break the human spirit.
I first read profiles of this amazingly brave and proud woman in the media when she was being cared for at a Karachi hospital. Some civil society members organised themselves to help and assist some of the injured including Mehrin Kauser.
Through them one learnt of the steely will and resolve of the young zoology student at the Women's University in Quetta. She refused to see herself as a victim of that lethal bombing which deprived her of two of her dearest, closest family members and says she is a proud survivor.
Every Mehrin Kauser, like every Malala Yousafzai, is a living testament to the failure of terrorism, of murder and mayhem, to break the human will and spirit. Young women such as the two, and there are thousands more like them out there, are icons, role models for society to cherish.
And what do we do? We forget them. Given how so many of us believed every nasty rumour about Malala and not just swallowed the most vicious of obscurantist propaganda hook, line and sinker, but also spread these malicious lies, perhaps forgetting these icons is almost merciful.
But they will not be forgotten. On Eid, Mehrin Kauser, whose Hazara community, has lost multiples of hundreds of lives in unprovoked sectarian attacks in recent years tweeted: "Eid Mubarak everyone … On this Eid let's pray the ongoing genocide of Shias and Hazaras comes to an end and there be a better tomorrow[.]"
Someone asked her if, having recovered from her serious injuries, she had resumed her studies. The young woman responded with candid resignation. She said the university bus didn't come to her area (Hazara) anymore and the security environment wasn't conducive either for her to attend university.
Whose failure it is that the resolute young woman can't continue her education? She was strong in the face of personal loss that could have crippled the strongest of people but her resignation as she is forced to discontinue her education was less a reflection on her and more on our collective failure.
Not being an agitator and not wishing to score points against anyone for I have no points to score I can only appeal to my old university mate, National Party leader Hasil Bizenjo, whose party leads the coalition in Balochistan, to do something.
I'll call upon the good Dr Malik Baloch, the chief minister, to make it a personal mission that this proud Hazara woman can continue her education; I'll ask the proactive FC who have dealt with the Baloch separatist threat with brutality to display ever greater ferocity with the sectarian LJ which is shredding our social fabric.
In brief, I will happily beg anyone if it'll deliver the desired result. I can't imagine my daughters being denied the right to educate themselves. Nor can I see Mehrin Kauser sitting at home in the hope that one day she might be able to attend her university.
Yes, one day. She might. If that one day can't be tomorrow then wouldn't it be better for so many elected, appointed public and security officials to put their hands up, say they can't make it happen and go home.
What is being called for isn't a huge countrywide operation against the state's perceived strategic assets or even the sectarian allies of the party in power. All that's being asked for is that the right to education of a citizen, a brave young woman, even if she weren't a survivor of a dastardly bombing, be safeguarded.
Our attitude to the rights of vulnerable minority groups is not too different from our attitude to women: one of utter and shameful apathy at best. Most of the time, we get away with this attitude because those whose rights are being trampled are faceless. But Mehrin Kauser isn't.
If she is forced to discontinue her education can all those responsible for this state of affairs from the prime minister down to the smallest cog in the security machine look her in the eye, explain to her why they can't help her and say sorry at least?
Source:
http://www.dawn.com/news/1137188
Comments
comments