By denouncing ISIS as 'not Muslims', moderate Muslims risk making things worse – by James Brandon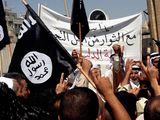 Editor's note: We agree with this argument particulary because it attacks the denialist approach of most Muslim clerics and ordinary Muslims. However, one useful and much more effectual way to defeat Islamist terrorism is to clearly identify, expose and undermine its common Salafi-Wahhabi and Deobandi violent and intolerant roots.

****************************************************************************************************************
The last few weeks have seen a slew of Muslim condemnations of the extremist Islamic State of Iraq and Syria (ISIS).
In the US, the Council for American-Islamic Relations called ISIS 'un-Islamic and morally repugnant'. Arsalan Iftikhar, a well-known American Muslim writer, meanwhile wrote that ISIS should be called the 'Un-Islamic State'. The Organisation of Islamic Conference has said that the ISIS's killing of US journalist James Foley has 'nothing to do with Islam', while the Muslim Council of Britain has called ISIS 'un-Islamic to the core'.
Instead of a denialist approach, a better approach is to accept that Islamist (Salafi-Wahhabi and Deobandi) extremists, however distasteful their view of Islam, remain Muslims, however much other Muslims, and non-Muslims, might dislike their version of Islam.
Take, for example, militants' fondness for beheading captives; jihadists typically justify this practice through referencing the Quranic verse 47:4 'when you meet those who disbelieve, strike at their necks' (and variants of this, according to different translations), often supported by many centuries of warlike, and literally medieval, interpretations.
Rather than seeking to effectively re-contextualise and de-fang this verse for the modern era, a blunt rejection of those who cite it as non-Muslims removes all scope for critically engaging – and dismantling – their arguments. This ostrich approach that extremists' actions 'have nothing to do with Islam' not only fails to recognise how deep-rooted some hardline jihadist interpretations are, but it also effectively cedes such key theological battlefields to the extremists.
The cumulative effect of the above is damaging inaction; if ISIS and other extremists are not Muslims, then why should Muslims be involved in challenging them and their arguments? The Muslim Council of Britain's recent statement that ISIS 'has been repudiated by all Muslims' is a case in point; if all Muslims have rejected the group then there is nothing for more moderate Muslims to do.
Equally counter-productive is the Muslim Association of Britain's recent press-release which condemns ISIS but also suggests the group are not only not Muslim but are part of an (undefined) plot to damage Islam: 'The group is purposely doing severe damage to the reputation of Muslims across the world and is attempting to defame the image of Islam.'
This denialist approach is surely not going to help ordinary Muslims and is instead much more likely to enable further Islamist violence against non-Salafi non-Deobandi communities across the world.
Comments
comments