Average Gaza citizen wants a steady job — in Israel — not more Hamas rocket fire, poll finds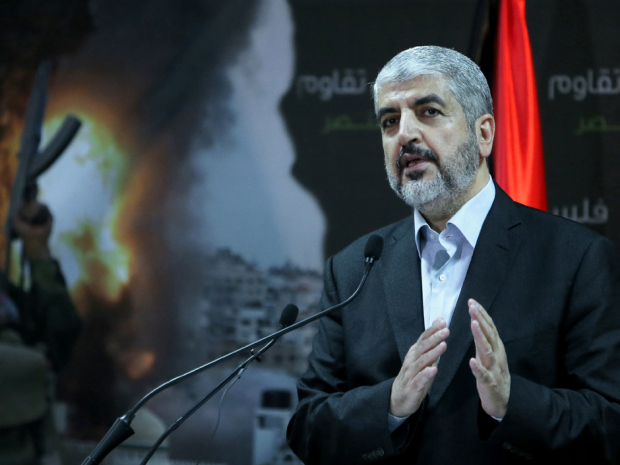 Hamas leader Khaled Meshal was in Doha, Wednesday, telling reporters from his five-star hotel the hardline Islamists would not back down from their bloody fight with Israel until Gaza's borders are opened, and the crippling Israeli and Egyptian blockade of the embattled territory's coast lifted.
Palestinians, the terrorist in exile affirmed, are "the true owners of the land." But is Hamas the true voice of the Palestinian people and do Gazans have the same zeal for the struggle as the organization that claims to be carrying it out on their behalf?
This question was asked in a poll conducted by a "highly respected" Palestinian pollster for David Pollock, a Middle East expert at the Washington Institute for Near East Policy.
The results, released last month, found the average Palestinian — the family man in Gaza — wanted peace, along with an end to government corruption, crime and the terrorist group's influence on daily life. But, most of all, he wanted a steady job — in Israel — not a fresh round of Hamas rocket fire, followed by Israeli retaliation.
"I was quite surprised by the findings," Dr. Pollock said from Washington.
Seventy percent of the 450 respondents agreed Hamas should "maintain a cease-fire." More than 70% said non-violent resistance had a "positive impact" and wished Israel would open up its borders so they could go there to work.
"It is counterintuitive, at first glance," Dr. Pollock said. "But, if you think about the results of the poll, on reflection, they make perfect sense.
"These are people who have lived under Hamas rule for the last seven years and they don't like it. [G]iven the nature of the economic problems in Gaza, the corruption, the repressive nature of Hamas rule and, on top of that, of civilians being subjected to danger because they are caught in the middle of Hamas launching rockets and Israel retaliating, you put all that together and it makes perfect sense why Hamas is so unpopular in Gaza."
Only 3% of respondents said Mr. Meshal "should be the president of Palestine in the next two years," while 32.4% supported Mahmoud Abbas, the Palestinian Authority president, who has pledged to "renounce violence" as a tactic.
So what is Hamas up to, then, firing rockets, refusing to back to down and trading punches with Israel even when the Gazans it professes to represent have scant appetite for the fight?
Dr. Pollock suggests the end game for Hamas is what the world is witnessing now: Gaza in flames; dead Palestinians; rockets being fired into Israel daily; and more declarations, by the likes of Mr. Meshal, there is no foreseeable peace unless the Israelis come to the table first, with concessions.
"They want to demonstrate that they can hurt Israel, even if their own people, their own movement, doesn't get any benefit out of it," he said.
"Hurting Israel, in and of itself, is seen as a victory for Hamas."
Although the struggle will also end up hurting Gaza residents, Hamas is concerned about the optics.
Source:
http://news.nationalpost.com/2014/07/23/average-gaza-citizen-wants-a-steady-job-in-israel-not-more-hamas-rocket-fire-poll-finds/
Comments
comments