Pashtun tribes reject Deobandi militants' call for Jihad – by Mian Saifur Rehman (The News)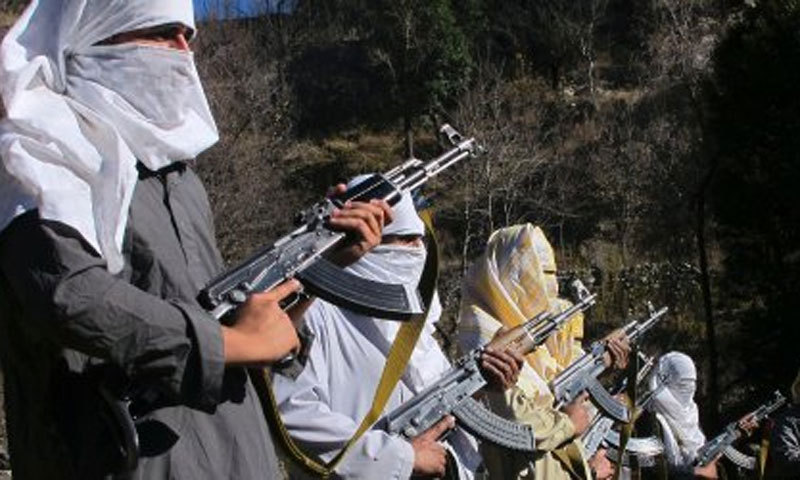 Despite the fact that militants launched effective and misleading propaganda against forces through Fatwas urging the tribesmen to wage Jihad against the country's security forces in retaliation for the Operation Zarbe Azb, vast majority of tribal people have rejected this propaganda on the plea that the armed insurgents have been misleading them for years through such Fatwas (decrees).
Security experts well aware of the current tribal scenario told The News that not only the tribesmen have rejected the Fatwas but they have also rejected the appeals for donations in the category of alms, Zakat, Fitrana and Sadqaat for which different religious references have been quoted by TTP sympathisers through sermons, pamphlets, FM Radio and other means.
According to the security experts, even a good number of militants on the payroll of anti-state groups have abandoned militancy after witnessing the successes of the armed forces. However, these militants can't be trusted merely on their declaration of relinquishment of militancy or on the basis of their apparently pacified (or 'reformed') behavior.
Even otherwise, the mission this time is total elimination of all the established enemies of Pakistan, their arsenals, hideouts, safe havens and support base, without any discrimination. The security experts also alluded to the Fatwa that was issued in March 2014 by the Grand Mufti of Kingdom of Saudi Arabia Sheikh Abdul Aziz, which said, "Suicide attacks are illegal and forbidden (Haraam). Those who kill themselves with explosives are criminals who are hastening their way to hell". This Fatwa like other such Fatwas issued by many other Islamic scholars, especially of Pakistan, becomes a religious binding for all followers and violation of Fatwas is categorised as an act of infidelity, which cannot be pardoned.
As regards the anti-Pakistan propaganda, the security experts said that not only TTP and other militant groups have been fabricating information to create hatred against Pakistan but some external agencies have also remained engaged in this disinformation business. They quote one example of such misleading information by way of which it was propagated on some occasions till the recent past that Pakistani authorities have or had some soft corner for certain outfits or individuals that have been engaged in acts of terrorism. The propaganda that one of Pakistan's former Army Chiefs had called Sirajuddin Haqqani a strategic asset was also totally misleading and has been practically belied with the launch of Operation Zarbe Azb that would weed out all the terrorists, including the so-called 'strategic assets' of these propaganda campaigns.
The security experts said the forces' success was made possible not only with the armed services' high state of patriotic commitment, valour, precise intelligence and extraordinary preparedness but also due to the rejection by the Pakistani tribesmen, of all sorts of propaganda unleashed by the militants and other external agencies.
Source :
http://www.thenews.com.pk/Todays-News-2-261527-Tribes-reject-militants-Jihad-calls
Comments
comments