Suicide bombers killed while making a bomb in a Deobandi madrassah in Karachi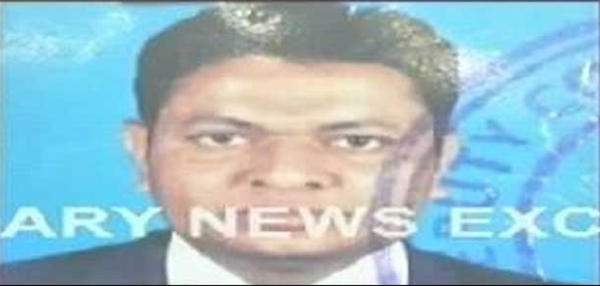 KARACHI: At least two persons were killed while four others reportedly received serious injuries following a powerful bomb explosion which jolts almost 15 kilometers of the area from its spot in Qasba Colony of Karachi, the metropolis of Pakistan.
According to police sources, the bomb was being produced in a Deobandi madrassah situated in Karachi's Qasba Colony.  Two members of a banned Deobandi terrorist outfit Sipah-e-Sahaba Pakistan (SSP aka ASWJ) died at the spot while another was injured.
Heavy contingents of law enforcement agencies including Rangers and Police reached at the incident's site (madrassah) and cordoning off whole area.
The explosion took place near Qalandaria Chowck of Qasba Colony.
Spokesperson Ahle Sunnat Wal Jamaat (ASWJ) said that two members of his party were killed in the bombing incident today.
According to police, another bomb has been found by the security officials on the location and Bomb Disposal Squad (BDS) called on the spot in order to diffuse the explosives immediately.
The intensity of the blast could be observed as its noise was heard in three connected areas of Qasba Colony and three more vehicles destroyed which were parked near the explosion area.
Some independent sources revealed that four unidentified persons were present in the vehicle which subsequently blew while moving towards Qasba Colony.
Source: http://www.thenewstribe.com/2014/06/05/bomb-blast-rocks-qasba-colony-of-karachi-4-injured/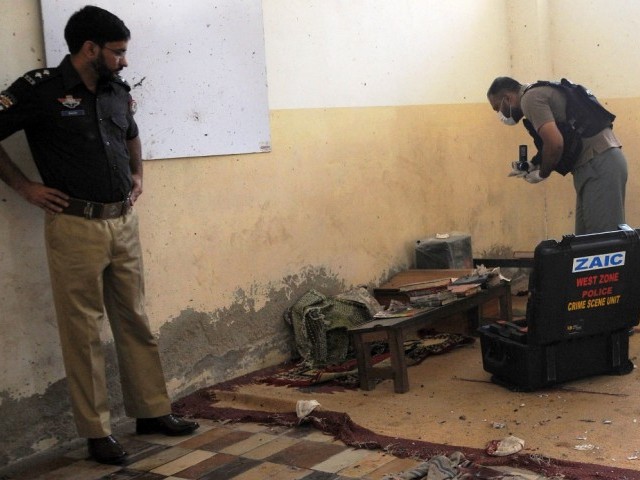 KARACHI: A blast in Karachi's Orangi Town left three children dead and injured 11 others, Express News reported on Monday.
The explosion reportedly took place in a madrassah in Frontier Colony. Police said that the blast took place in one of the rooms of the madrassah.
According to initials details, it seems that some people were making a bomb in the madrassah, however, this aspect is being ingored or obfuscated in the media.
"The explosion, which took place in a Deobandi religious seminary, killed at least three male students," a senior local police official, Javed Alam Odho told AFP.
Rescue teams reached the area and the injured were taken to Abbasi Shaheed Hospital for medical treatment.
A senior doctor at the Abbasi Shaheed hospital, Parshotum Rathore, confirmed the number of deaths and said those who died in the attack were teens, usually used for suicide bombings to kill Sunn Sufis/Barelvis, Shias and Christians.
A police official told the media that there were between 15 and 20 children present in the madrassah at the time of the explosion.
Police reached the site of the explosion and cordoned off the area. Evidence was collected from blast site and the Bomb Disposal Squad was also summoned.
Source : http://tribune.com.pk/story/701292/blast-in-karachis-orangi-town/
Comments
comments