LUBP Interview with Tufail Ahmad : Role of Salafi and Deobandi terrorists in Pakistan India relations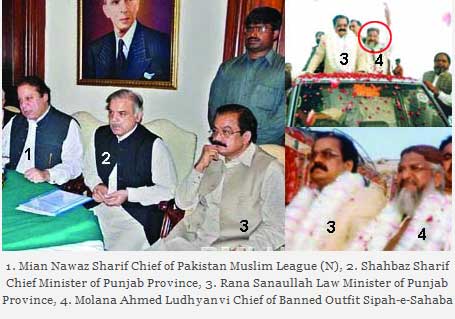 Question: With Hafiz Saeed and Malik Ishaq receiving financial support from the Nawaz Sharif government, how do you see the chances of durable peace with India?
Answer: Durable peace with India is contingent upon two factors. First, the Pakistani government must challenge, confront and marginalize all extremist groups such as Hafiz Saeed's Jamaatud Dawa, Jaish-e-Muhammad of Maulana Masood Azhar and Malik Ishaq-led Lashkar-e-Jhangvi which is systematically killing Shi'ite Muslims across Pakistan. While the Pakistani army operation against the Taliban in North Waziristan is a welcome move, the test of Pakistan's national will to eradicate extremism can be truly understood by the people of Pakistan only when the government confronts the jihadi groups based in Muridke and Bahawalpur.
It is known that at least in Punjab, the government has given funds to extremist groups which is not good to the cause of civil society in the country.Second, durable peace with India can materialize only when the democratic forces in Pakistan gain control of the country's narrative. However, this is not possible as long as Pakistan's laws on blasphemy remain in force and non-Muslim Pakistani citizens are barred from becoming the head of the state. Any change in favor of democratic forces can be initiated in the parliament in these two areas. Otherwise, hope for peace with India will remain just that, a hope, as Pakistani state's internal behavior and external conduct will continue to be dictated by extremist organizations.
Question: According to an empirical study conducted by the University of Pennsylvania, Deobandi militants represents more than 90% of terrorist acts in Pakistan while local Salafi/Wahhabis (known as Ahle Hadith) have minimal participation in terrorist activities. What do you make out of this situation?
Answer: It is correct that most terror attacks not only in Pakistan but also in several Middle Eastern countries are being carried out by the Salafi groups of jihadist persuasion; whereas many Salafi groups do work peacefully for return to a pure form of Islam in Muslim societies. However, most Western empirical studies fail to account for the ideological question that leads many of the Salafi/Wahhabi groups to adopt armed fighting as a means of establishing global Islamic caliphate. It should be kept in mind that the Salafi-jihadist groups such as Al-Qaeda and its affiliates emerge from the ideology pursued by the so-called peaceful Salafi groups.
A Salafi group is likely to evolve into a jihadist organization in certain given situations, more so if there is a security vacuum at a certain point of time in a country. In case of Pakistan, we know from WikiLeaks revelations that the Sunni Ittehad Council, an alliance of so-called peaceful Barelvi groups, was funded by the U.S. to counter the Pakistani Taliban. However, the Council itself follows an ideology that is conducive to the emergence of jihadists from its ranks. So, it is not surprising that Malik Mumtaz Qadri, a Barelvi follower and an elite security guard, assassinated Punjab's liberal governor Salman Taseer for advocating reforms in blasphemy laws. And even today the so-called peaceful Barelvi groups are campaigning for the assassin's release, which brings us to the question of murderous ideology followed by Salafi-jihadist, Wahhabi/Deobandi and Barelvi movements in Islam.
Question: What are the implications for India?
Answer: We must not lose sight of the fact that what happens in Pakistan affects India in some way or the other. In fact it is even affecting China as Pakistan-based Uyghur jihadists launch bomb explosions, knife attacks and suicide bombings in towns in Xinjiang and elsewhere in China. In case of India, the Salafi-jihadist groups used by the Pakistan intelligence agencies led to terrorism in Indian Kashmir and there are now indications that the Pakistan-based groups are succeeding in recruiting some Indian Muslim youth to the ranks of the Indian Mujahideen.
Even without Pakistani state's support to these groups, it appears the next stage of jihadists India will be confronting will be those who are radicalized either through online jihadi videos or are propped up by those Pakistan-based organizations which are not supported by the Pakistani intelligence agencies.In the broader context of the global movement of ideas, the Islamic clerics' movement in Pakistani society against Ahmadi Muslims is already beginning to affect Ahmadis in different parts of India, especially in the regions of Punjab, Delhi and Hyderabad. There is also a movement of ideas in India which does not consider Shi'ites as Muslims. India being a multi religious society, there is always a risk that the Salafi-jihadist groups will continue to attract some disaffected Indian Muslim youth to their ranks, thereby threatening the social cohesion of
India.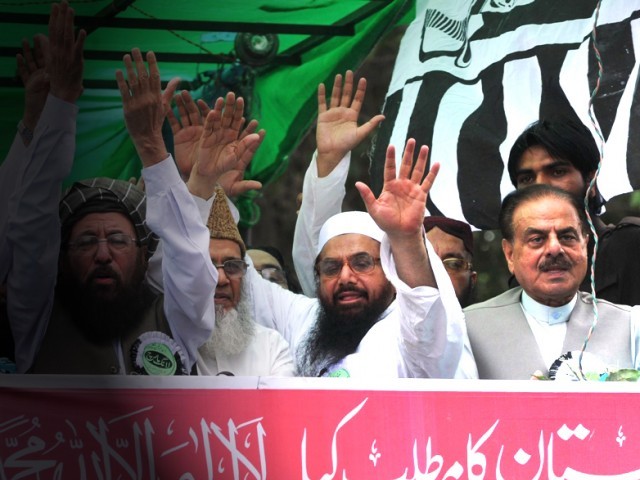 Question: In the last two decades, faith-based target killing has been on the rise in Pakistan. Thousands of Sunni Sufis/Barelvis, Shias and Christians but also a few Ahmadis have been target-killed by the Taliban and affiliated Deobandi militant groups. How can the international community, especially India, help the faith groups being targeted in Pakistan, and what action can be taken to stop pre-genocide like situation?
Answer: It is unlikely that India will be leading an international call for countering the murderous religious organizations in Pakistan. Such a move, though good-intentioned, can be seen by Pakistan as Indian interference in Pakistan's internal affairs. Also, India's best efforts to ensure prosecution of the terrorists responsible for the 2008 Mumbai terror attacks has not succeeded. However, yes the international community has a responsibility to ensure that the Pakistani state survives and builds its rule-of-law institutions in the long run. Will it happen? It is a big question as the U.S. withdraws from Afghanistan, leaving a surplus of jihadist forces who are more in number now than they were on 9/11.
It also looks like that international human rights organizations are failing in their responsibility to pressure the United Nations and Western countries to take note of the genocidal murders of Shi'ite Muslims across Pakistan. In fact, the way Shi'ites are being target-killed every day in Pakistani towns or are pulled out of passenger buses and killed at point blank by Sipah-e Sahaba and its military wing Lashkar-e-Jhangvi is a cause of serious concern, more so since many militant leaders of this group are known to be linked to the ruling Pakistan Muslim League party of Prime Minister Nawaz Sharif. In coming years, the anti-Shi'ite conflict in Pakistan could also be aggravated by Pakistan's military support to Saudi Arabia, especially with regard to the Saudi role in Syria, and also due to the Pakistani Taliban militants arriving in Syria-
Iraq region to fight alongside Al-Qaeda.
Question: Recently Carlotta Gall wrote in The New York Times highlighting that ISI was formally involved in protecting OBL in Abbottabad. To what extent do you agree with the proposition that Pakistan military establishment is complicit with Al-Qaeda, the Taliban and Lashkar-e-Jhangvi (Sipah-e-Sahaba) and Jamaatud Dawa?
Answer: Carlotta Gall has spent a significant part of her life travelling across Afghanistan and Pakistan. In fact, she had been based in this region for more than a decade in post-9/11 years. Her observations about the Pakistani military's Inter-Services Intelligence (ISI) and its role in supporting and nurturing jihadist organizations and in hiding Osama bin Laden match the analysis of numerous Pakistani journalists and commentators. Gall cannot be wrong about ISI's role in Pakistan, especially since Pakistani youth grew up over the course of the 1980s, 1990s and 2000s hearing about "jihadi tanzeemein" and intelligence "agencies" as somewhat synonymous for each other.
Pakistani military establishment's complicity with Al-Qaeda is established beyond doubt even through primary jihadist sources. The role played by former army commando Ilyas Kashmiri or current Pakistani Taliban commander Adnan Rasheed, another commando from Pakistan Air Force, is well known. In fact, in a recent issue of jihadist magazine "Azan", Adnan Rasheed went on to recount his days in the military saying how Jaish-e-Muhammad militants were soldiers without uniform who, like him, reported to ISI.
Question: Pakistan is at an important geostrategic location. The institutionalized support for extremism is an impediment to trade and economic development of the whole region. What should India, China and Russia do to rectify this situation?
Answer: Pakistan's economic life could be revolutionized if it were to permit Indian trucks to travel through its territory to Afghanistan and beyond, or adopt a policy of non-interference in Afghanistan for its own trade through Afghanistan to Central Asia. However, this has got stuck in a question of Pakistan's national will, as extremist groups control the policymaking narrative in Pakistan regarding its foreign relations.
Given the continuing lawlessness resulting from jihadist groups in Pakistan and its neighborhood, I do not see positive change in short-term of 5-10 years. The situation is also complicated because all countries in the region are not open societies or functioning democracies, with the sole exception of India. Democracies trust each other, whereas authoritarian regimes like China are not only not accountable to their own people, they are also not trusted by other countries. It will always be hard for a democratic country like India to be a natural ally with the jihadist state of Pakistan or ally fully with authoritarian system like China and Russia. It doesn't mean that as good neighbors there is no room for some trade.
Comments
comments
Tags: Al-Qaeda, Hafiz Saeed, Jamaat-ud-Dawa (JuD) and Lashkar-e-Taiba (LeT), Nawaz Sharif, PMLN, PMLN's support to ASWJ LeJ Taliban AlQaeda LeT, Religious extremism & fundamentalism & radicalism, Saudi Arabia KSA, Sectarianism, Shia Genocide & Persecution, Sipah-e-Sahaba Pakistan (SSP) & Lashkar-e-Jhangvi (LeJ) & Ahle Sunnat Wal Jamaat (ASWJ), Takfiri Deobandis & Wahhabi Salafis & Khawarij, Terrorism