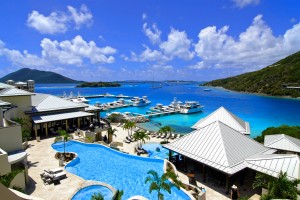 Despite extreme weather conditions and unpredictable rains resulting in floods and disasters, the state showed that it still remains visionless over such an important issue by cutting down the budget for environmental action
World Environment Day is celebrated annually on June 5 across the globe. Primarily the objective is to create awareness in the masses over the key environmental issues that the entire world is facing currently. The UN General Assembly declared 2014 as the International Year of Small Island Developing States (SIDS). World Environment Day 2014 is celebrated under the theme of SIDS, with the goal of raising awareness of their unique development challenges and successes regarding a range of environmental issues, including climate change, waste management, conservation, and unsustainable consumption, degradation of natural resources, and catastrophic natural disasters over times.
To raise awareness, activities such as street rallies, parades, concerts, tree planting, clean-up campaigns, etc, are organised to highlight a particular theme annually. The theme for World Environment Day 2014 is "Raise your Voice, Not the Sea Level", which throws the spotlight on how small islands are being affected by global warming and the rising sea levels. Several recent studies strongly suggest that sea levels will rise substantially until the end of the century, with estimates ranging from 0.5 metres to a 2.3 metres increase. Worst case scenarios of ice-sheet melting and sliding lead to estimates of sea level rises of a worrying four to six metres. Such increases could lead to the immersion of very large proportions of many islands with low elevation. In many cases, sea level rises may lead to their total submersion, wiping out completely self-contained ecosystems and their inhabitants. Facing potential threats of submersion, small islands are on the brink of extinction due to acute rising of global temperatures and the melting of polar ice caps. Such consequences could lead to extreme loss of beaches, tourism infrastructure and the livelihoods of millions of people across small islands globally.
From Trinidad and Tobago to Tonga, Samoa to Suriname, the problems that these small islands are facing today are of immense importance, which are challenging all of us. Small island nations, which are home to an estimated 63 million people, account for only one percent of global greenhouse gas emissions. But they are the most vulnerable to the threats posed by rising sea levels.
UN Secretary General Ban Ki-moon said the world's 52 small island states contributed less than one percent of greenhouse-gas emissions annually, yet found themselves "on the front lines" in terms of impacts.
"I urge everyone to think about the plight of small island developing states and to take inspiration from their efforts to address climate change, strengthen resilience and work for a sustainable future," he recently said. Pakistan ranked third on the global ranking for countries with high risks from climate change. The previous 2013-14 Federal Budget had allocated Rs 58 million for the climate change division; however, the amount has been reduced to Rs 25 million in the 2014-15 fiscal year, which is insufficient to meet the challenging environmental issues in Pakistan. Despite extreme weather conditions and unpredictable rains resulting in floods and disasters, the state showed that it still remains visionless over such an important issue by cutting down the budget for environmental action. The budget cut will further undermine environmental projects.
Extreme weather conditions and a record of droughts, storms and heat not only pose a threat to our climate but also to the growth and production of food crops. A latest study revealed that the growing levels of carbon dioxide emissions are making staple crops like wheat, rice, soya beans, maize, oats, barley, etc, significantly less nutritious. Such conditions frequently give rise to a number of diseases and ill health for human beings. Environmental problems have been the cause in affecting many social and physical fronts of all forms of life, human, animal and plant.
Protecting our environment is not an easy task. Yet more and more people are using all their capacity and creativity to do so. The voices of the people of small islands have to be heard by the rest of the world. Climate change is a universal issue beyond borders. Every nation and people around the world should participate to save the planet.
People should remind one and all of their individual power to become agents of change. Every single action counts and when multiplied by a global chorus, becomes exponential in its impact. It becomes the duty of every responsible citizen of the world to minimise pollution, particularly of carbon dioxide and greenhouse gases. Some of the measures required include reduction of subsidies on fossil fuels like petrol, diesel, kerosene and encouraging the use of bio-fuels and renewable sources of energy, taxing excessive carbon emissions, and incentives for reduction of the same (known as carbon credits, which are traded), investment in public transport, car pooling and sharing, developing non-motorised transport, incentive to agriculturists to maintain soil carbon content, economising in the use of fertilisers and irrigation, better waste management, etc. Creating awareness in the minds of the population is also a major task. Let us hope for a better, safer environment in the year 2014 and aim for further progress in the coming years also to save the world for future generations.
Source :
http://www.dailytimes.com.pk/opinion/09-Jun-2014/world-environment-day-saving-small-islands