Deobandi extremists target kill innocent Sunni & Shia as well as rival Deobandis – by Waqar Gillani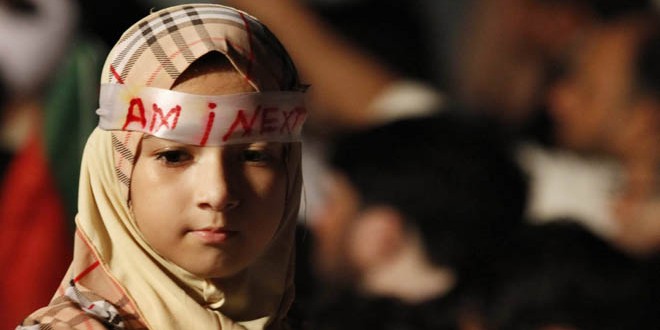 February 18, 2013. Dr Ali Haider, a prominent eye surgeon of Lahore, was driving his 11-year-old son Murtaza Haider to school when two motorcyclists opened fire on them. The motorcyclists targeted them with Kalashnikov in front of the main gate of Forman Christian College. Both father and son died on the spot. They were targeted only for being Shia. It was the fifth incident of sectarian killings in Lahore in the past few months.
The killings continued even after this incident touching the figure of 16 in the past two years. Recently Lahore police succeeded in a breakthrough with the arrest of six members of a gang allegedly involved in these killings. The gang was connected to Malik Ishaq Deobandi, one of the founding members of Deobandi Lashkar-e-Jhangvi formed in 1990s. The group, working under the direction of Haroon Bhatti Deobandi, an old LeJ member, was active in the provincial capital for the past two years killing 16 people on sectarian grounds, says the police.
Six of their targets were badly injured but survived, Deputy Inspector General (Investigations) of Lahore police Zulfikar Hameed tells TNS. Another police investigator says the major lead of the group came from a traffic warden who was taken into custody from the Naulakha area a few weeks ago and was associated with the network. The arrested suspects also planned to attack two senior police officers in Lahore and had a long list of their targets mostly from the Shia community.
Police officials requesting anonymity tell that these killings started after Malik Ishaq Deobandi, who has confessed more than 70 murders on sectarian grounds, was set free from the Pakistani courts for 'lacking evidence' in his cases. After his release, he revived his violent group, made hate speeches and conferences publicly (available on You Tube).
In the past two years, this group has confessed to as many as 16 target killings in Lahore on religious grounds, while six targets survived. Those killed include Dr Shabihul Hassan Hashmi on May 19, 2012 in cantonment; Syed Abbas Shah on May 21, 2012 in Hanif Park; Shakir A li Rizvi advocate on October 19 2012 near Lahore High Court; Syed Waqar Haider, a private bank manager on February 11, 2013 near Garden Town; Dr Syed Ali Haider and his son Murtaza Ali Haider on February 18, 2013 in Gulberg; Dr Muhammad Azeem Jafar on July 11, 2013 in Misri Shah; Mubasher Hussain Naqvi on August 27, 2013 near Railway Station; Arshad Ali Shah advocate on August 28, 2013 in Misri Shah; Ghulam Raza Jafry on October 22, 2013 in Mughalpura; Allama Nasir Abbas on December 15 near Garden Town; and Syed Ali Hussain Qizilbash on January 15, 2014 in Gulberg. The group also killed Khurram Raza Qadri of Pakistan Sunni Tehreek for being vocal against Taliban on May 3, 2013 in Tibbi city and attacked columnist and anchorperson Raza Rumi on his hard criticism of religious outfits.
The group, also showing a clear difference within Ahl-e-Sunnah-Wal-Jamaat Deobandi (ASWJ), formerly Sipah-e-Sahaba Deobandi Pakistan from which LeJ emerged, also attacked ASWJ Punjab chief Shamsur Rehman Muavia Deobandi on December 6, 2013 on Ravi Road. Haroon Bhatti Deobandi, the ring leader of this group of LeJ, who was mostly receiving directions from a close aide of Malik Ishaq Deobandi for the targets, contested for Punjab presidentship of ASWJ (Punjab chapter) against Muavia and lost, the police says. Later, he planned the killing and the attackers also offered Friday prayers along with Muavia on that day.
"Another major reason of his killing was difference within the ASWJ Deobandi ranks; the old LeJ members used to say that they have sacrificed for the party and now others have taken over the party. There were also differences on financial matters of the party," a senior police official says.
The group also attacked Masood Abid Naqvi advocate on December 4, 2012 in Mozang; Dr Sagheer Asghar Baloch Bhakkar on September 3, 2013 in Race Course area; writer Asghar Nadeem Syed on January 21, 2014 and Professor Namwar Abbas on February 8, 2014 in Garden Town but these targets only got injured.
The group also kidnapped a trader from Brandreth Road who was a resident of Defence Housing Authority and received Rs 20 million ransom against his release. The calls for his ransom were made from Waziristan and Khyber Pakhtunkhwa areas, police say.
Bhatti, the ringleader of the group, who has escaped from the country after the arrest of other members, prepared the group headed by a local resident of Badami Bagh Lahore, Abdul Rauf Deobandi, in his late 20s, who is from a wealthy Gujjar family with huge piece of land in Kasur district. Police say Rauf, who owns more than 625 acres of land in Kasur and other districts, had been brainwashed by Bhatti in a local seminary Jamiatul Azhar.
After Karachi, where sectarian killings were the order of the day in the past few years, security officials had feared a similar wave in Lahore as well after the release of Malik Ishaq Deobandi. There were intelligence reports of possible target killings.
In the late 1980s, dozens of noted members of Shia community were targeted by the LeJ, following an operation by the then Punjab government. Today, there are reports in the press that the Punjab government is soft on these elements because it has made some political compromises keeping in view the next general elections.
Ishaq spent more than 14 years in prison on charges of terrorism and attempted murder charges that were eventually dropped in 2011 due to a lack of evidence. But many believe that the cases fell apart because of death threats to judges and potential witnesses. LeJ is regarded as the most extreme Sunni terrorist group in Pakistan and stands accused of killing hundreds of Shia since its emergence in the 1990s.
The five other apprehended suspects are Sabir Shah Deobandi, Sheikh Farhan Deobandi, Shafqat Farooqi Deobandi alias Muavia, Mohammad Hashim Deobandi and Suleman Pathan Deobandi. "We have put the police force on the frontline by breaking this sectarian network. This was a big challenge," senior police official says. "You cannot resolve this issue without a long term strategy and strong political will with an improvised criminal justice system."
Abdul Rauf Deobandi, who was impressed by LeJ hardcore leadership, got weapon training in his own compound, according to his recorded statement available with the police. He planned to kill Dr Ali Haider when a few days before the incident he took his father to his clinic where his appointment was delayed by the personal assistant of the victim. Later, Rauf saw black flag (Alam) on doctors' house. Later, he informed Bhatti about this and started following the target.
Source:
http://tns.thenews.com.pk/gang-arrested-lahore-sectarian-killing/#.U2t037FzDIW
Comments
comments
Tags: Al-Qaeda, Jihadi and Jihadi Camps, Nawaz Sharif, Punjab, Religious extremism & fundamentalism & radicalism, Saudi Arabia KSA, Sectarianism, Shahbaz Sharif, Shia Genocide & Persecution, Sipah-e-Sahaba Pakistan (SSP) & Lashkar-e-Jhangvi (LeJ) & Ahle Sunnat Wal Jamaat (ASWJ), Takfiri Deobandis & Wahhabi Salafis & Khawarij