Females face rape, harassment in Pakistan -by Avinash Advani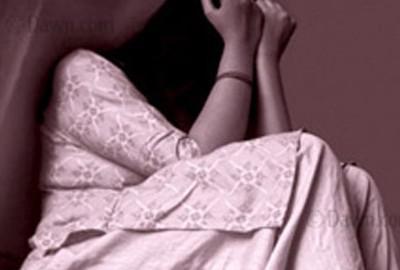 "Bravery, give up, willpower, commitment, hardiness, sympathy, ability, guts. That's what girls are made of; the heck with sugar and spice." While in Pakistan it is absolutely descending and they are victimizing the rape.
Recently Muzafargarh issue has shown the fact that our nation is going toward the back whereas our sisters aren't safe in this country and they are facing detrimental conditions in Pakistan. A 40-year-old widow was gang raped by the five men of her village on the orders of a Panchayat in Mauza Rakh Tibba Sharqi area of Muzaffargarh district. Though I can't say these people are fearless but I must say that these are despicable man who involve in these type of crime and I am feeling shame that our government has taken the notice but no any extreme action has taken against immoral and criminal people.
According to sources figures from all over Pakistan shows that most of the districts from where the highest prevalence of VAW has been reported are in the Punjab as around 700 cases of rape/gang rape and 12 of sexual assault were reported only in the Punjab.
Rape cases increasing gradually which highly effect on our culture as well as our country, Muzafargarh incident has reprimand toward the failure state furthermore someone has said that "Give me good mother I will give you a good nation". These types of repulsive incident entirely eradicated in our country thus we can't refute the contribution of women especially in Pakistan whereas I would mention their name who is not only encourage the Pakistan but also empower to women in Pakistan included:
Mohtarma Fatima Jinnah
Mohtarma Benazir Bhutto
Begum Nusrat Bhutto
Fahmida Mirza
Asma Sherazi
Shireen Mazari
Aasma Jahangir
Bilquis Edhi
Zubaida Jalal
This is fact that the current government has failed to protect and secure even though sexual harassment is also increasing in Pakistan therefore government should implement the law and it is the primary responsibility of judiciary that they should enforce the law.
Comments
comments