Humanizing terrorism: Editor of Ahmadiyya Times criticizes fake liberals
In the past, LUBP has criticized the Friday Times blog (edited by Najam Sethi and Raza Rumi), the Jinnah Institute, Capital TV etc for normalizing, humanizing and providing platform to pro-Taliban clerics and leaders of banned terrorist organizations.
Najam Sethi, Raza Rumi and all others who uncritically promote, humanize and provide a platform to hate clerics of banned terrorist outfits, and contribute to violence against Sufi Sunnis, Shias, Ahmadis, Christians or other minorities are worse than those who spew the hate speech in the first place. If a hate monger has to be interviewed there should be legitimate journalistic value added and strong counter questions on their hate stances.
Najam Sethi and Raza Rumi have a pattern of fee advertisement and promotion of those who promote hate. The proof of the pudding is clear acknowledgement and appreciation (re tweets) of Rum and Sethi's handiwork by known terror groups and banned organizations:

We commend Imran Jattala and other activists for recognizing that Rumi and others like him cleverly provide a platform to legitimize and promote fascism.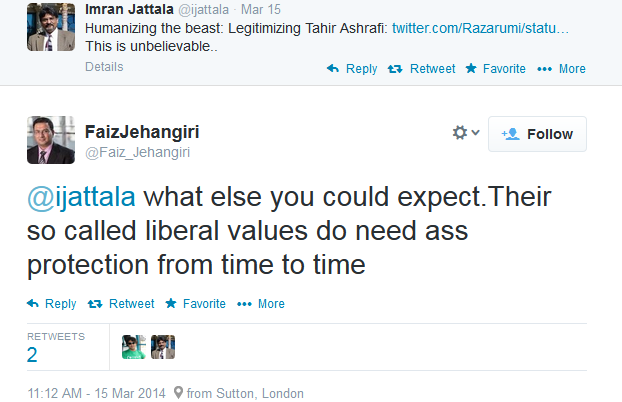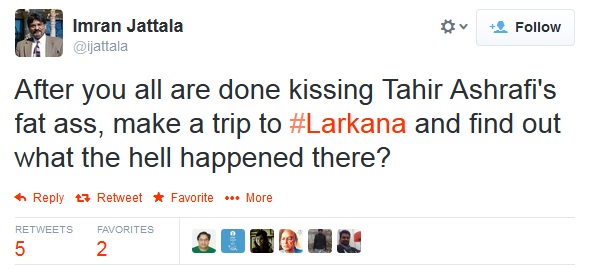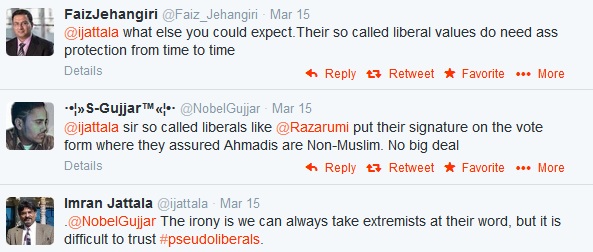 Comments
comments