Eid Milad un Nabi: The Happiest Day of the Year – by A Z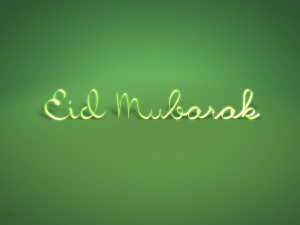 In this note I will not reiterate all the wonderful things so many, far more learned and talented than myself, have to say about the glory and wonder of Eid Milad un Nabi, and the most blessed birth of the Holy Prophet. Instead, I thought it might be more evocative to share something personal, that is, the memories of my own childhood Eid Milad un Nabi. I do this because I believe that for many of us these hold a profound significance as the memories of a Pakistan which has now changed beyond recognition. The suburban and urban Pakistan I grew up in in the '70s was utterly traditional but very tolerant. I knew no one who would fight merely because of differences in faith, and neighbourhoods were largely nuclear and cohesive.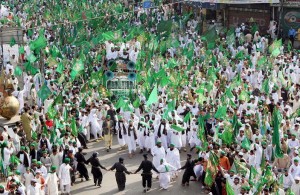 Growing up as a small boy, I couldn't wait for Rabi ul Awal each year, especially the twelfth of the month. We always had special Rabi ul Awals. The cities wore festive looks, love and harmony pervaded the air, and there were large crowds everywhere. All the decorations of exterior lights, indoor candles, wreaths, and flags had been in place for several days, patiently setting the stage in advance for the day itself. Nobody got blown up for celebrating their Prophet's birthday in those days. It was a wonderful period of the year when you had everyone around you having a good time. There was such a good spirit in the air, everybody was friendly and giving and that was lovely. The air reeked of unity and love.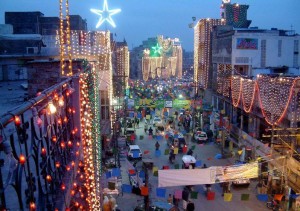 I recall how my grandmother would tell me endless stories about the Prophet. Back then we used to have Milad celebrations, Naa't renditions, Qawali concerts, festive illuminations, the whole works. I loved to hear Naa'ts and had them on in the car and at home. I loved listening to them because these were the only days I heard them intently. One of my favourites used to be "Ham madiney sey Allah kiyoo'n aa gaey, qalb e Hairaa'n ki takhti wahi'n reh gaee". It has changed quite a bit now under the sway of extremist militancy but it is still my favourite season in the lunar calendar.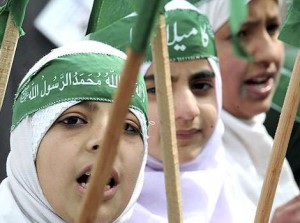 Now that all those beautiful "Barhween Sharif" ceremonies are a distant memory like a lost dream, it still remains the happiest day of the year for me. I still love getting ready for this day and do a lot of celebrating and praying on this day. We also do whatever we can to make our home look nice and up to the occasion. I still get excited on Milad un Nabi morning and "Barhwee'n Sharif" meal is still a big meal in our household. The main thing to be done now on Milad un Nabi's eve is to pray that it passes peacefully and without any major incident.
At the same time I cherish the memories of a Pakistan when the harmony and respect in Moharram and Rabi al Awal instilled in me at a young age the deepest possible love and mutual respect.
I vividly recall, and profoundly cherish, the magic of my childhood Eid MIlad un Nabi. And it is because of having lived through those wonderful climes,  that hope has not yet deserted my heart.
A blissful Eid Milad un Nabi to everyone! And may the joy, hope, peace, and love of Muhammad's (PBUH) life be with us throughout the entire year!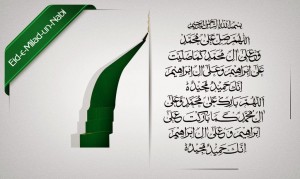 Comments
comments