How Salman Taseer Inspires Us – by Team What the Sach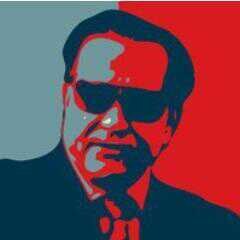 It was January of 2010, the new year had just set in, we like a majority of people were least concerned about what is happening in the country, we only heard that Salman Taseer was talking about blasphemy laws and was of the view that these laws were being misused to settle personal scores, and for that reason a good number of mullahs were giving sermons against him, he was supporting a Christian lady, Aasia bibi who had been accused of committing blasphemy which she denied, Governor Salman Taseer being the highest ranking representative of the federation in the province of Punjab visited that lady who was imprisoned in Sheikhupura Jail, he assured her that he would make sure that justice would prevail. She was not only a lady but a Christian lady, and safeguarding the rights of minorities is a duty of the state and Governor being the representative of the state was trying his best to safeguard their rights.
No one could have ever thought that he would be murdered for being the voice of the voiceless, all he stood was for justice, he was a part of the government and it was his duty to identify problems and try to resolve them, that's all he was doing, after him, Pakistan was never the same, a good number of people were actually confused why has he been killed ? Did he deserve death ? Friendships ended in altercations on these very questions, It was not the end but the beginning of a revolution which was the taseer (reaction/effect) of Taseer's blood, where people stood up and spoke against injustice, extremism and bigotry, it was an event that changed everyone, you were either a supporter of Taseer or Qadri, the society was divided, many were confused and could not decide who to support and this confusion resulted in an awakening.
This single event was enough of to tell us all about the level of extremism, intolerance and extremism that existed in our society, many could not believe that their own friends and even teachers could be so extreme that they would support the killing of a man because the mullahs said so, sadly we gave a message that if someone commits a crime in the name of religion, its fine, that day we gave a message to the world that we as Pakistanis are a highly intolerant nation who garland cold blooded murderers, not just an ordinary murderer but a police man whose duty was to protect the life of the man that he killed, a man who was as old as his father.
How did this happen ? After his murder, lots of people went into emotional debates, those who supported Qadri were of the view that since Taseer called the blasphemy law a black law and asked for amendments so he committed blasphemy, others were of the view that he supported a blasphemer so he too was a blasphemer, he did identify that this law was being misused, and that was true, have we forgotten what happened in Rimsha Masih case ? so in all honesty, Salman Taseer was right when he said that this is law is being used to settle personal scores, he called it black because it was being used as one, he was of the view that the Pakistan Penal Code which was formulated by the British did have blasphemy laws but they were amended by Zia ul Haq and later by Nawaz Sharif, so he was right when he said these were manmade laws, and they could be amended, afterall laws are made to dispense justice, a law that defeats the ends of justice needs to be amended.
For those who say that since he supported a blasphemer, so he too committed blasphemy, they forgot the fact that 3 years have passed since Taseer's death and Aasia bibi is still in prison for an " alleged" blasphemy which hasn't been proved till date, how can someone justify a murder of a man who stood for human rights and justice ? He was of the view that Pakistan is a country where the 97% of the population is Muslim and considers Prophet Muhammad (PBUH) the most holy personality, how can someone even think of blasphemy ? So such a law was not even needed. Was he not talking sense ?
A good number of people who are accused of blasphemy are generally Non- Muslims, When the Quran says there is no compulsion in religion then how can we even think the followers of other religions to consider our personalities holy ? So Non-Muslims can not be prosecuted for blasphemy in the first place. When Prophet Muhammad (PBUH) forgave his worst enemies and never took revenge then how can people justify a murder in His name ? These were the questions that were raised by many after this event and yes they do carry weight, those trying to justify a murder by using Islam are bring it a bad name.
Salman Taseer is a beacon of light for many of us, he was the kind of leader that this nation needs today, he wanted a Pakistan of Quaid's dreams, where all citizens shall be equal regardless of their caste or creed, though he was murdered but his voice against injustice can never be silenced, he inspired many who since then have been vociferous against injustice and are trying their level best to bring a positive change at all levels, he was the man who gave us courage and hope, he was the man who taught us that silence against injustice is a crime and one should raise his voice against it fearlessly.
Source :
What The Sach Facebook Page :
https://www.facebook.com/WhattheSach
Comments
comments