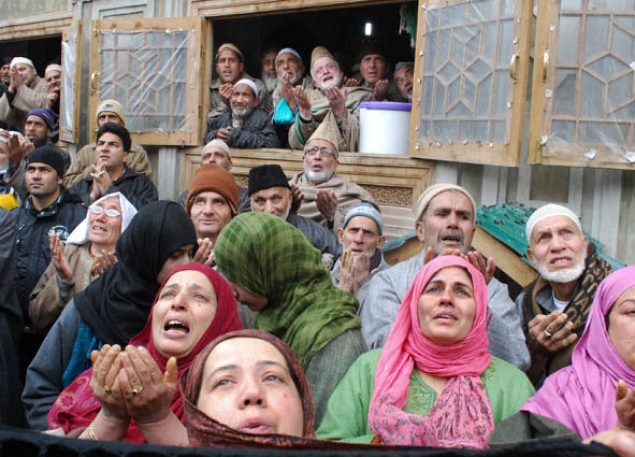 The growing influence of Wahhabism, a radical stream of Islam, on Indian Muslims and on the political scene, especially south Indian politics, can cause further communal polarisation if the state fails to uphold the secular ethos. By AJOY ASHIRWAD MAHAPRASHASTA
THE PHENOMENON of Islamist terrorism has received considerable attention in recent times. Pointing to a trend of increasing radicalisation of Indian Muslims, Indian intelligence has expressed concern that it is becoming a paramount national security issue. However, in looking at Islamist fundamentalism as one of the causes for communal polarisation in the country, many observers tend to portray the Muslim community as a homogeneous group. The Muslim society is equally worried about the growing radicalisation of Indian Muslims.
In fact, the increasing influence of radical streams, especially Wahhabism, within Islam; the rising Islamophobia across the world; and the strengthening of Hindu nationalist forces in India are issues that are frequently debated among Indian Muslims. The growth of radical Islamist streams became visible only in the past two decades. The unprecedented polarisation of the political environment in the aftermath of the Babri Masjid demolition in 1992 not only broke a long history of communal harmony in India but also gave rise to insecurities in both Hindu and Muslim societies. Fundamentalist groups in both societies, interested in creating communal disharmony, found ample scope for the radicalisation of the youth. Communal riots have erupted before 1992, but systematic campaigns to polarise religious groups gained currency only post-Babri Masjid.
The influence of Wahhabi Islam in the Indian Muslim community started growing around this period. Indian Muslims have a long tradition of Sufi Islam or what is called the Barelvi tradition. A milder form of Wahhabism exists in the subcontinent in the form of the Deoband theological school, which commands a large following but has always coexisted with other forms of Islamic traditions. This has made Islamic practices in India dynamic and syncretic. No wonder then that many sections of the Mulim community have resisted the strict code of conduct and practice of a "puritanical" religion advocated by the Wahhabis.
Source :
http://www.frontline.in/cover-story/wahhabi-impact/article5338336.ece
Comments
comments