LUMS Photos: A Pakistani father who lost 3 sons to Deobandi terrorists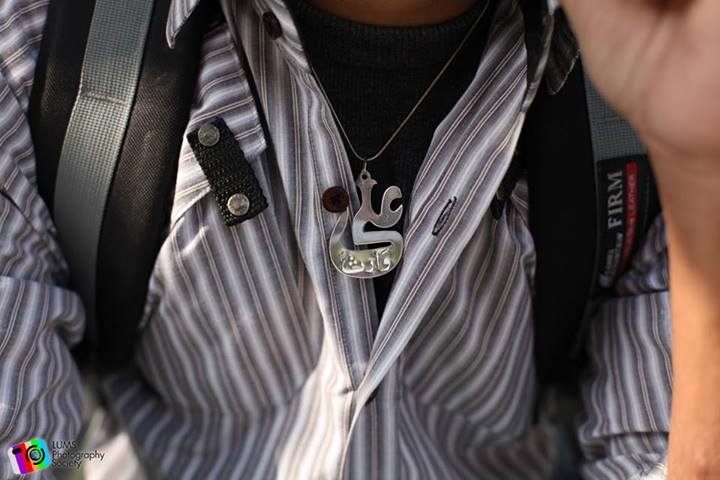 "I think the toughest moment of my life was when I was called to identify the body of my brother after he was murdered."
Why do you think he was killed?
"That is nothing to wonder about, he was killed for being a Shia Muslim. Everybody knows that, even the police. The worst part was I didn't even have the courage to tell my mother. Kis tarhan batata ke bhai ko 12 golian lagi hain?"
What about your father?
"My father is a heart patient. No one in my family had the guts to tell him. However, from the looks on our faces, he figured out what had happened. When he saw my brother after his namaaz-e-janaaza, he closed his eyes, and I saw tears. He looked up to me and said 'Beta syedon ko qurbania tou deni parti hain. Lekin tum kabhi badle ki taraf mat jana.' This was the third son he had lost to secretarian violence."
"Meray 3 bare bhai thay, aur mein ghar ka sab se chota tha. Ab mein ghar ka sab se bara hon"
*This person has specifically asked for anonymity for personal and security reasons
Source: https://www.facebook.com/photo.php?fbid=10151995106383374&set=a.10151929798893374.1073741859.127831313373&type=1&theater
Comments
comments