An eye-witness account of Ashura day riots in Rawalpindi – by Baqir Sajjad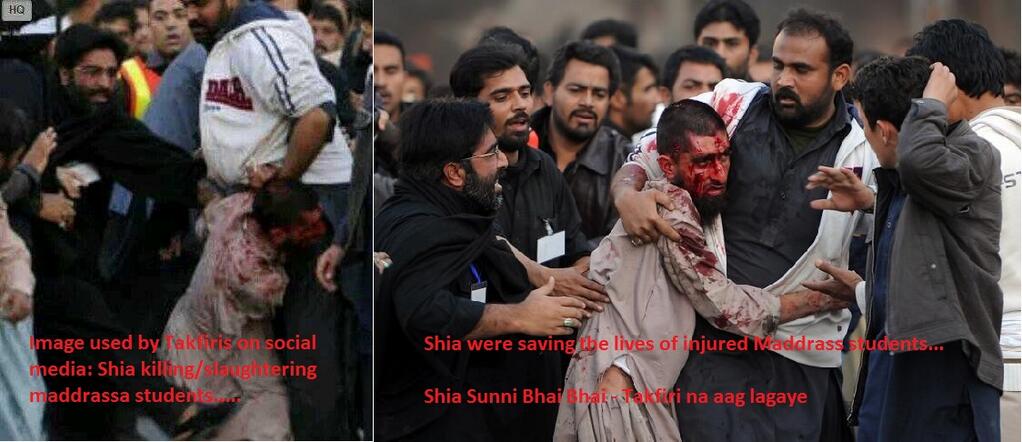 Listening to first hand account of how the riots started from an authentic eye witness. Would narrate on twitter shortly
According to the eye-witness, the mullah of the mosque in his Friday sermon denigerated Imam Hussain and glorified Yazid.
(Deobanid) Mullah of the Masjid Talimul Quran said Imam Hussain (Nauzobillah) wanted to take oath of allegiance of Yazid, but his son Imam Zainul Abideen (AS) stopped him (nauzobillah) causing mischief.
Mullah's inflammatory speech agitated the mourners in procession. The (Deobandi) Mullah then gave ultimatum of 3.00 pm to clear the road in front of the mosque and started prayers
The mullah restarted his provocative speech after completing the prayers and repeated what he had been saying earlier
Agitated (Shia and Sunni) mourners finding it difficult to bear the (Deobandi) mullah started shaking the grills outside the mosque in protest against the comments
In meantime someone from inside mosque 1st hurled a stone at mourners shaking the grills. The stone was followed by firing from mosque rooftop.
Firing caused panic and people started running. Some people present among the mourners snatched guns frm police and fired back at the mosque
When a senior police officer accompanied with police commandoes came to the mosque, they too were attacked frm the mosque coming back to my own analysis. To start with Mullah was resp for the situation by making such a provocative speech. Second culprit is admin (Punjab government). The admin failed to stop the Mullah from delivering the speech that would have hurt others feelings and allowed situ to aggravate
Two important things to note are the invitation to followers to reach Talimul Quran ostensibly to confront mourners and the 3pm ultimatum by the mullah.
The chronology narrated by eyewitness fits in with sequence of the events and the vedios available on social media corroborate wht he said.
Holding Shias resp for Pindi attack is illogical because their interest is that processions remain peaceful. Mullah's provocation led to riots.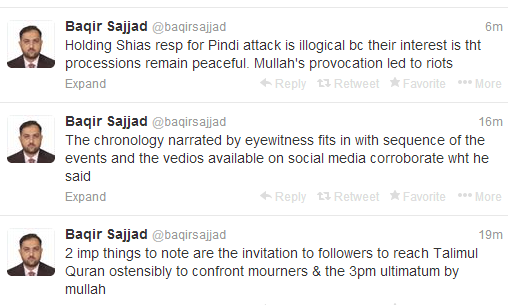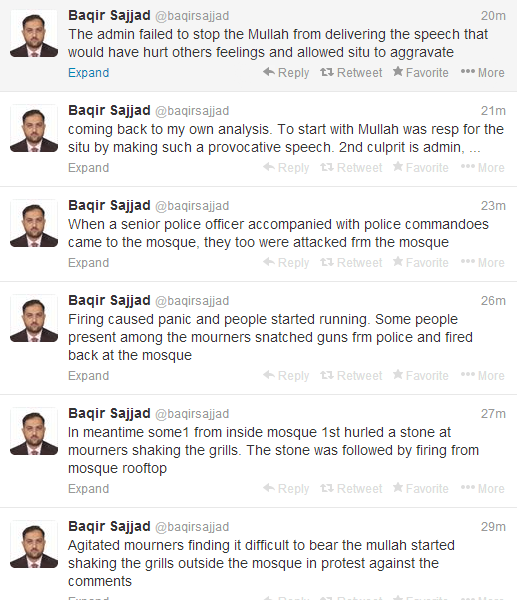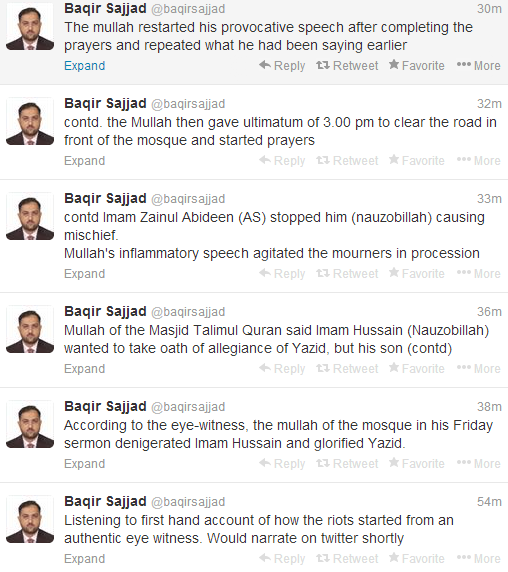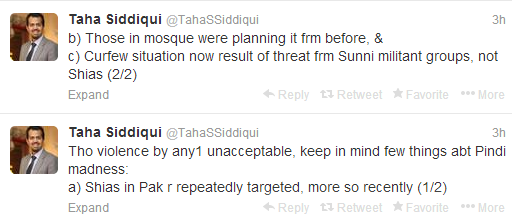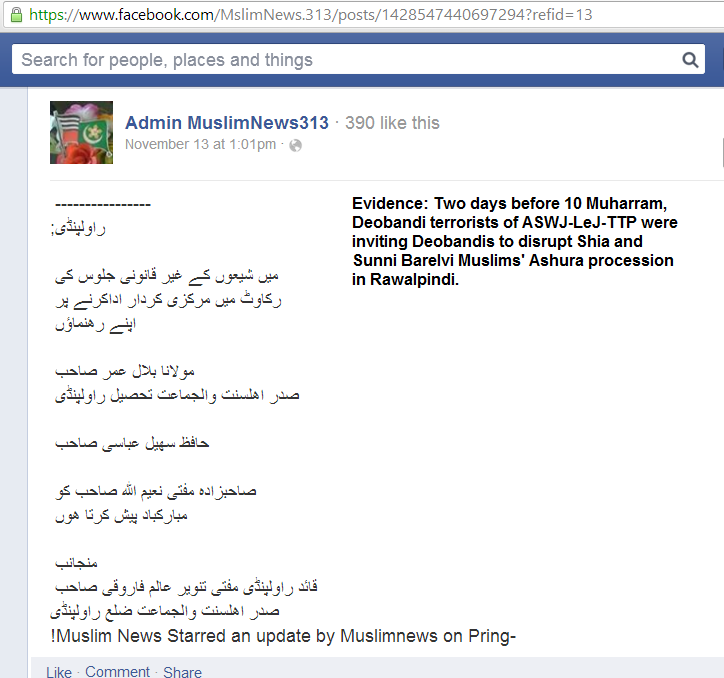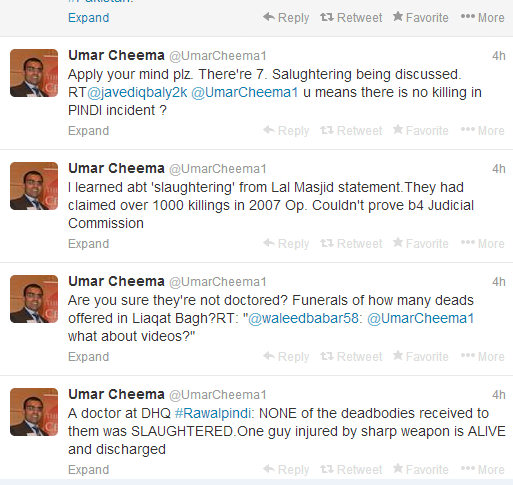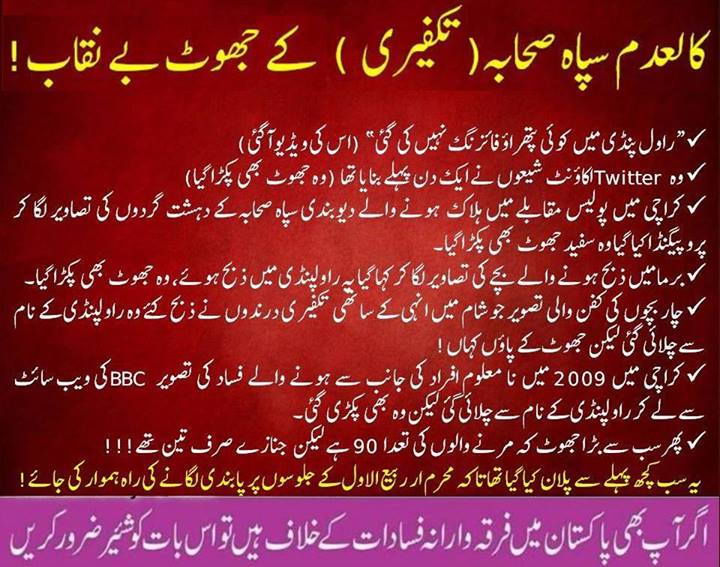 Comments
comments