In a world of Breaking News, Jang Group will respond "tomorrow" to Mubasher Lucman's allegations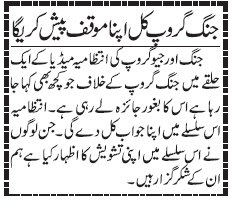 Would Geo News TV channel of the Jang Group wait for even thirty minutes to play and replay a "breaking news", let alone wait for "tomorrow", that's a million dollar question.
On October 29, 2013 the Jang group (Jang, The News, Geo TV) has shamelessly responded that "Jang Group Replies Tomorrow". Wow! That's what is called clearing the closet before you step out.
The way public outrage has taken place in regard to revelations one after the other about acts of threatening, harassment, manipulation, links with foreign intelligence agencies and seeking funding from foreign government in the last 3-4 days gives us hope that all is not lost in Pakistan. The way Geo News along with Jang and The News has sensationalized the way things happen in Pakistan for the last 10 years had made us all insensitive to media barking. But thanks to these revelations, it is now in the interest of all of us that we keep up the pressure on Jang Group to clarify and admit it's cheating ways.
Additionally, The Supreme Court under the aegis of Chief Justice, the SBP, SECP, and PEMRA must investigate these allegations and bring the Jang Group to justice.
All the people who have been fed up with Jang Group should enjoy the way the group is beaten at its own game: media trial. Hopefully this media trial will lead to the downfall of this group that damages Pakistan at every possible instance.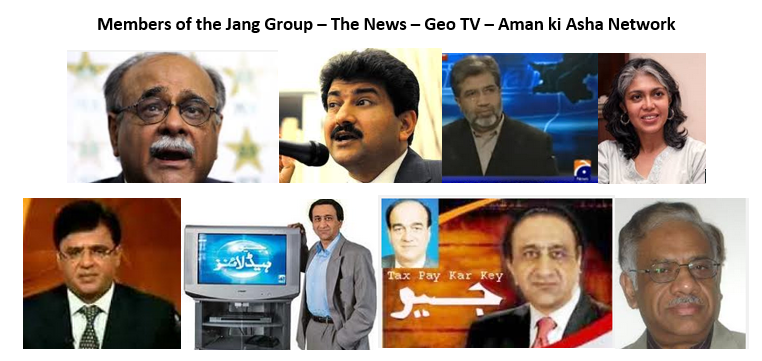 Comments
comments