Are Takfiris something else than other Deobandis?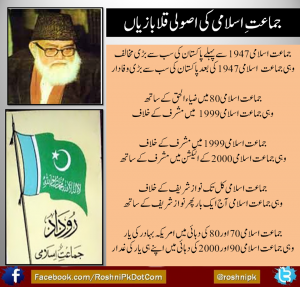 In Our beloved Pakistan, what is going on by Taliban and other Deobandi militant groups like SSP, LEJ, TTP etc, but our main stream media has created a new term "TAKFEERI DEOBANDI" instead of "DEOBANDI" only to save them of accusing for brutality.
It is an open secret that SAUDI OIL FIELDS are omitting their treasures to secure and promote SAUDIAN DEOBANDI in rest of Muslim world, and U.S.A DOCTRINE to disturb all oil producing countries, to interfere in physically, needs SAUDIAN WAHABISM.
It is clearly seen that  to eliminate an impression about DEOBANDI- SAUDI CONSPIRACY. whole the mainstream media is following
the strategic line drawn by'some powerful authorities, and SAUIAN RIYAL to show "TAKFEERIS" something els then the "DEOBANDIS".
Here I would like to attract your attention to the cause of flourishing of This Mindset in pakistan most fast.
Actually Mohammad Ali Jinnah dreamed to create a country out of any religious or sectarian influence, he followed the basic lines of "PAKISTAN RESOLUTION" in his life, which has no a single clause who can prove that Pakistan was mad as a religious state, but an
state for free of Hindu religious dominance, he said: "PAKISTAN IS A COUNTRY WHERE A MUSLIM IS FREE TO HIS MOSQUE, A HINDU TO HIS TEMPLE AND A CHRISTIAN TO HIS CHURCH."
These words define clearly that he wasn't a fundamentalist by any ways and means Unfortunately after his short power and death, when Liaquat Ali khan came into power, Jamaa'at e Islami that was previously anti Pakistan, penetrated in Newly made Pakistan and organized it self as a religious and militant Party, made a pressure to make Pakistan a religious State,  on Liaquat Ali Khan's government.
For this, it was necessary to decrease the importance of "PAKISTAN RESOLUTION", so it managed to pass an other resolution Namely "Qaraardaad e Maqasid" that was passed in Liaquat Ali Khans days.
QAEAARDAAD E MAQASID was having a clause according to that it was first time mentioned that
PAKISTAN WILL HAVE AN ISLAMIC SOCIETY AND ALL LAWS AND RULES WILL BE CURVED ACCORDING TO ISLAMIC LAW.
This was controversial for Shias, and other minor sects like Barelvi, Christians and Parsies etc.
For making such pressure,  Jamaa'at made a slogan "PAKISTAN KA MATLAB KIYA? LA ILAAH ILLALLAH".
That later became the base of movement against Bhutto, and Zia used it with all governments resources.
Therefore many militant. religious groups came into existence, for getting Financial benefits.
Source :
https://dharejo.wordpress.com/2013/09/30/are-tajfeeris-something-els-then-other-devbandis/
Comments
comments