Muslim Americans Condemn Attack on Pakistan Christians – by R.E.A.L. Organization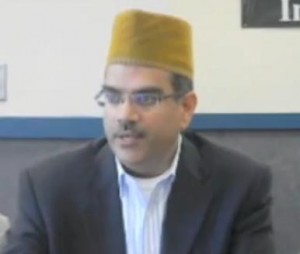 On August 2, 2010, in Washington DC, Muslim Americans spoke out on the 1 year anniversary of the August 1, 2009 attack on Pakistani Christians in the city of Gojra, Pakistan.  The August 1, 2009 mob attack in Gojra resulted in the death of Christian men, women, and children (some burned alive), the burning of churches, and the burning of Christian homes.
A year after the attacks, on August 2, 2010, the Pakistan Christian Congress (PCC)'s Dr. Nazir Bhatti organized a panel discussion in Washington DC to remember the attacks and the continuing attacks against religious minorities.  Responsible for Equality And Liberty (R.E.A.L.)'s Jeffrey Imm commented on the attacks against Christians, Hindus, and Sikhs, but also pointed out that attacks against religious minorities of Sufi Muslims, Shiite Muslims, and Ahmadiyya Muslims but also not be forgotten, including the recent terrorist attacks on Ahmadiyya Muslim mosques, and that all such intolerance, oppression, and violence comes from the same root of hatred that we must jointly oppose.  In his own speech, Dr. Nazir Bhatti condemned all forms of extremists, including an American Christian pastor who seeks to burn the Qur'an.
Three of the invited panel members at the August 2, 2010 discussion were Muslim Americans and they spoke to reject the oppression of Christians and other Pakistani minorities.
Muslim American Mujeeb Ijaz, Assistant National Director of Public Affairs for the Ahmadiyya Muslim Community, spoke to the attack on Gojra as un-Islamic, and quoted a historical reference on an Islamic charter of privileges that calls for Muslims not harm Christians.
Source :
http://www.realcourage.org/2010/08/muslim-americans-on-gojra/
Comments
comments