Hijacked Islam: Ask those who know – by Alizeh Khaleeli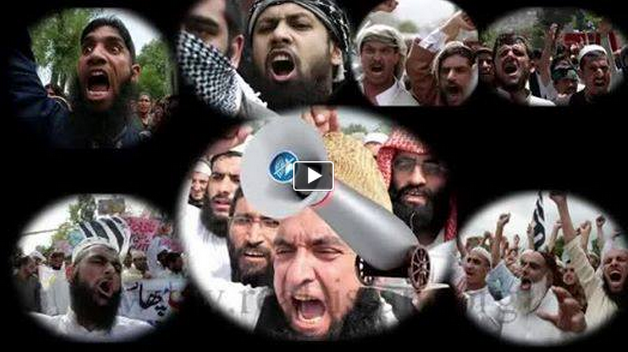 The problem of  sectarian violence is deeper than handing over the kingdom our our country to killers. It is because we broke two cardinal rules, of "Asking those who know" as instructed by the Holy Quran and stopped thinking as rational human beings.
We demand the best of the best professionals in every field, except in what matters most; religion.Here it seems we are ready to bow our heads to anyone with the longest beard and shortest shalwar. We make 'celebrities' of those people through extensive media campaigns. They return the favour by spewing fatwas that incite hatred and violence. Their agenda which was never religion becomes apparent to everyone with a single functioning brain cell; our masses are however content with the tone of voice and flawless memory quoting the bhagavad gita .
Religion is used as a ruse to torture everyone who refuses to bow down not to Almighty Allah but to them. They rob, steal, con the masses and preach brandishing butcher's knives; with the manifestation of upholding "shariah".The din of rejoicing only seems to be when murderers are released.Or release themselves.Rose petals weep their creation as they are scattered upon Malik Ishaq and Qadri.
How brilliantly we have made a mockery of the words Islam and sovereignty with equal zest through forgetting our right to question. Only those who have no answers fear being questioned, that was not the way of the Holy Prophet or even Hazrat Ali (a.s). Hazrat Ali call of  "Salooni, salooni, kabla ant'afkadoonee!", (Ask me, ask me, before you miss me) yet we as Muslims seem content on being directed like a herd of cattle, perhaps even worse because we do not recognize the wolf in Shepherd's clothes.
When we stop questions, we shut down dialogue, we create impenetrable bars behind which curiosity and the thirst for understanding is made to die, if it even lasts long enough not to fade away in the first place. Identifying the difference between "those who know" and those involved in such pretences is key to being able  to raise our voice to ask questions .
Comments
comments