Under Sharif brothers Shia Genocide continues – by Mahpara Qalandar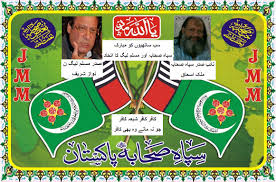 Once again the Takfiris of Lashkar-e-Jhangvi-ASWJ have visited a Shia household and left after cutting down the entire family.
On the evening of 6 September, LeJ-ASWJ assassins riding on three motorcycles went to a house belonging to a prominent Shia local Syed Fazilat alias Phool Shah. Phool Shah was sitting outside with his sons and brothers. The assassins opened fire on them killing Phool Shah and the others. In all, seven men were killed at the spot and two were seriously injured.
The blatant act of Islamofascist savagery was neither reported in the media, nor was it condemned by the government at the local/provincial or federal level. Needless to say, no suo motu ensued because nothing new had taken place: Once again Shias had been killed.
The police as usual filed a report about the killings and the matter ended right there; as usual, again.
Once again an extremely tragic situation has arisen in a Shia household. The women of the Phool Shah family have been left to fend for themselves in a society in which the government takes no responsibility for the suffering of the people who have fallen prey to the crime which the government has itself created in its cynical quest for power. The LeJ-ASWJ is and has been an electoral partner of the Sharif brothers. They have LeJ-ASWJ acolytes like Rana Sana in ther cabinet. Besides, the Sharif brothers are the voice of the House of Saud in Pakistan, a monarchy which unabashedly finances Takfiris in Pakistan and elsewhere.
The Shias of Pakistan have always been law-abiding citizens of the country. Many of them have voted for the Sharif brothers because they have always believed that they will act as leaders of Pakistan, and not as representatives of the Saudi-financed Takfiri mindset. It is high time the genuine liberal leaders and activists came forward and campaign for the rights of all Pakistanis including the Shias.
Related: http://www.thehindubusinessline.com/news/international/unidentified-gunmen-kill-7-shia-muslims-in-pakistans-punjab-province/article5103595.ece
Comments
comments