A womb full of possibilities-Law of Qisas & Diyat and its privatisation in Pakistan – by Qurat ul ain Haider Zaidi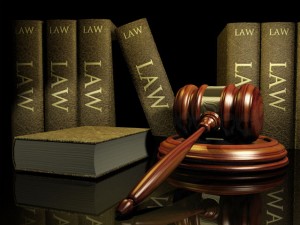 Just one year ahead and I'll be certainly wearing a black coat, dealing with the practical implementation of all those laws and statutes in which I have shown great faith. I believed in their role in achieving  justice and had great amount of interest by cramming  them by heart. Broadly speaking, laws are always considered as the epitome of human rationale whose only purpose is to provide justice to the society therefore maintaining peace, building harmony and creating an atmosphere of trust and confidence among nationals. Aquinas while keeping in view the naturalistic and positivistic aspect of law said that law is a rational ordering of things which concern the common good that is promulgated by whoever is charged with the care of the community. Interestingly here in Pakistan we have our own interpretations of this definition where one after reading constitutional histories and case laws finds oneself more confused, disgusted and most of the time naïve.
Ironically laws in Pakistan are most of the time the product of some cunning motivations. They have served as an end purpose of personal interests of specific strata of the society. Legislative drafts have been the glaring examples of their dishonesty as against the public at large which are often intelligently covered under the cloak of rhetoric of Islam. Misuse of law has always remained parallel to power politics of this state and ultimately to the influential.
After Shahzaib's murder a knee jerk reaction of support was shown by everyone on social media, electronic media and the  judiciary .In the heat of the moment there were several virtual and practical campaigns demanding justice for this brutal  murder. By the time it gained more momentum because the case involved some influential families of Karachi. Shazaib's parents and friends remained active through the case where most of the time his father was seen feeding a frenzy to the media against the accused.  Keeping in view the limelight that this case achieved, the judiciary didn't hesitate in giving speedy justice and in less than a year gave its verdict and convicted the accused (who were unsurprisingly from a rich and feudal background) who seemed weirdly normal even after the judgment of death sentence and life imprisonment. But nobody knew that they had ace up their sleeves.
Then Shazaib's family who always showed avowed intent is now the reason of a paradigm shift when they pardoned the three in the name of Allah. Shazaib's father who always chewed the offenders out was now submitting his 'sullah nama' in the court. Initially this step seemed another crime by liberating these criminals and making the entire society more vulnerable. But  I am totally convinced of the fact that what that family did was in their own best interest because  one cannot feel or measure the pressure that those parents must have gone through in the rivalry of wadairas. Here in this state rich always remain ahead of the pack. After the new move everyone felt uncanny humiliation on the very day. Because all were dressed up and had nowhere to go now. But what was done is entirely under the "law"
Interestingly initially in Pakistan there wasn't a law of qisas (eye for an eye) and diyat (blood money) until in 1979 it was challenged in the case Federation of Pakistan v Gul Hassan  when  Gul Hassan filed a constitutional petition at shariat bench of peshawar high court that the law in ppc and crpc is against the very idea of Islamic concept of justice as it doesn't recognize the concept of retaliation (qisas)and blood money(diyat).  This was the time when zia ul haq's shariah enforcement was in full momentum and he was making all the laws "halal/islamic". But this proposed amendment couldn't  become a part of law during his era because it would have given the advantage to zulfikar  ali Bhutto who was already facing a murder trial. Hence this law was promulgated with the presidential order of Ghulam Mustafa Jatoi's caretaker government  in 1990 and constitutional after nearly 20 times of renewal it enacted  as a criminal law (amendment) with the act of parliament in April 1997 under the second Sharif government. The timing of the enactment of this law is doozy and cannot be ignored at any cost.
The examination of history gives very startling facts. The law of qisas hasn't been practiced for a single time since 1990. While on the other hand law of unconditional pardon and concept of blood money has been always misused by this society. It has always been the case that powerful go unpunished and sometimes in the case of honor killings heirs of females proved themselves quite generous in pardoning the real culprits. Moreover this law has always been the source of victimization of the heirs of victims who face extreme pressure from the convicted in order to escape from the punishment. This law largely reflects the tribal thinking which has done more harm than providing the justice. There couldn't be a bigger example of miscarriage of justice in this law. Its presence in this form is all greek to me.
Notwithstanding the philosophical premise of the Qisas and Diyat laws, they can lead to miscarriage of justice for. First is the judicial exception: if a victim's killer is a parent, grandparent, or a spouse survived by children born within marriage, then certain constraints are placed on the implementation of qisas and tazir under section 302(b) of the Pakistan Penal Code (PPC). It reduces duration of imprisonment and in most of the cases, ends up in compromise between heirs of victims and killers.
This leads to second anomaly. As the Qisas and Diyat ordinances essentially place the choice of prosecution wholly in the hands of the heirs, rather than government, thus. Thus minimizing its role.   In honor killing male relatives murder their female folk to redeem their honour with the consent of next of kin of the victim; and these heirs generally forgive the killers. For instance, a brother killing his sister would be forgiven by heirs of the victim, which could be a mother, father or brothers of the victim. Therefore, the state whose role is to protect life and liberty of people becomes a non-entity because of privatisation of legal process and justice.
And, finally, the tradition to examine the threats to the honor and provocation as a mitigating factors in honor killings remain intact under Qisas and Diyat laws. As for the conduct of a woman, killed in the name of honor, is seen to be in contravention of socio cultural norms, the perception distorted the result of the penalty in favor of the murderer whose motivation to kill is not regarded as "premeditated" by many judges.
At the time of Prophet this law of qisas and diyat did serve the purpose and provide justice. But keeping in view our case histories of Pakistan this law has done more harm where  heirs most of the time give  pardon out of the fear of more consequent murders while  remaining all over the show without giving an abject lesson to anyone. Serious steps are needed to protect the vulnerable heirs of victims otherwise it would be a long row to hoe.

Cutting to the chase Qisas and Diyat laws need to be reviewed in Pakistan. They have proved as hell in a handbasket.  It must be understood that justice can be privatised in an ideal society where state intervenes vigorously to protect vulnerable class from violence and discriminatory cruel practices. Our legislature should  get down to brass tacks  and amend this law according to the need of the time and behavior of our society.
Tail piece:
Since shahzaib case was also registered under Anti Terrorist Act ,1997 court still has a power to give him a punishment of not less than 7 years under section  7 of Anti Terrorist Act ,1997 .
Written by: Qurat ul ain Haider Zaidi (Student of Law)
Founder & CEO at Amal (facebook.com/amalpakistan)
She can be reached at twitter: @annyzaidi
Facebook:  facebook.com/anny.haiderzaidi
While writing on this topic an excellent book 'The Application of Islamic Criminal Law in Pakistan' by Dr Tahir Wasti helped me a lot.
Comments
comments