Shaheed Irfan Khudi Ali's contribution to LUBP's disocurse on human rights and Shia genocide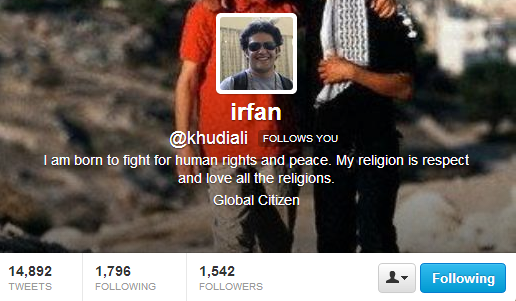 Shaheed Irfan Khudi Ali was a leading Shia rights and human rights activist of Pakistan. Originally a Shia Hazara from Quetta, he was a regular contributor to and supporter of LUBP's discourse on Shia genocide by takfiri Deobandi terrorists who are also killing Sunni Barelvis, Christians and ordinary Pakistanis. Unfortunately, takfiri Deobandi clerics and militants in Pakistan are supported not only by the right-wing Deobandi and Salafi Islamists but also by certain pro-establishment fake liberals who continue to promote and humanize pro-Taliban Deobandi clerics or try to obfuscate the common Deobandi identity of terrorists variously labelled as ASWJ, TTP, LeJ, JeM, Jundallah etc.
Sadly, Deobandi terrorists were able to kill Irfan (Khudi Ali) in Quetta in January 2013 when he was trying to help Hazara Shia and non-Hazara Shia victims of a suicide attack by a Deobandi terrorist.  We will, however, continue to reinforce and spread his discourse.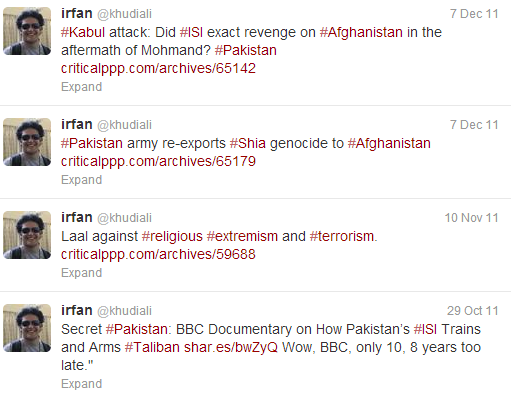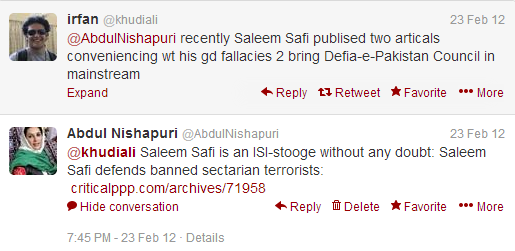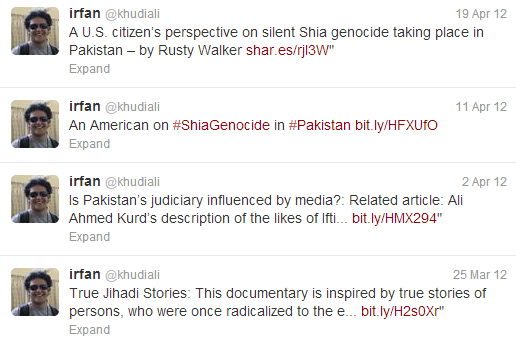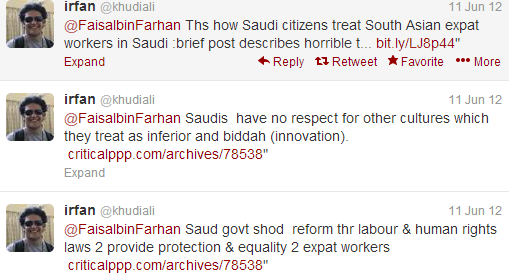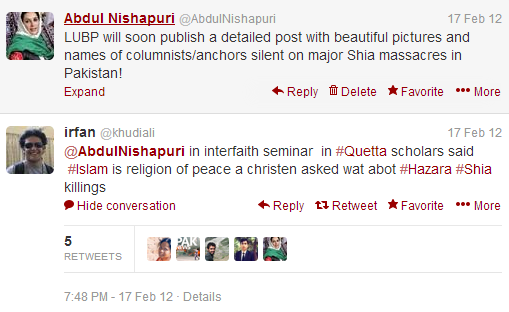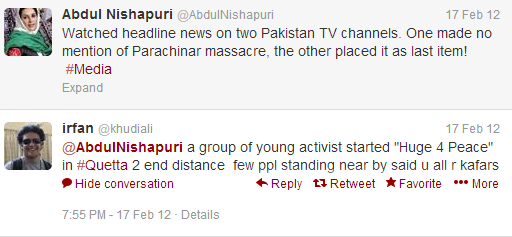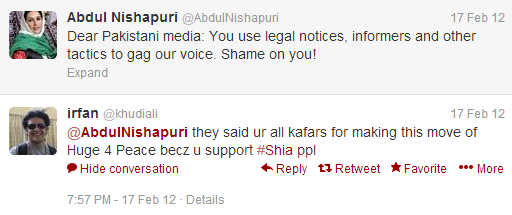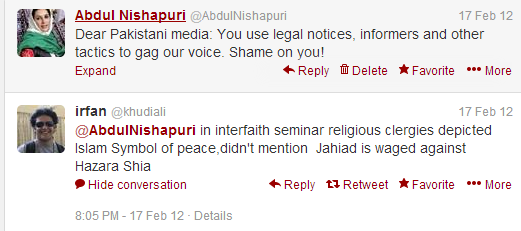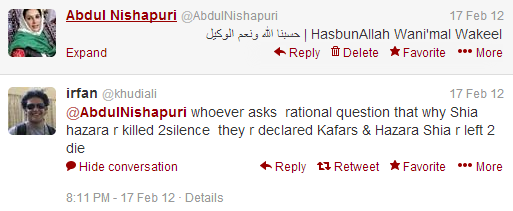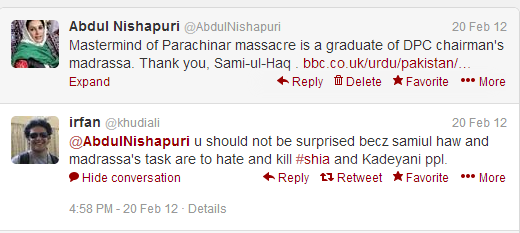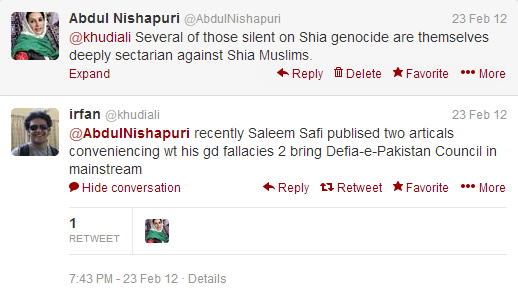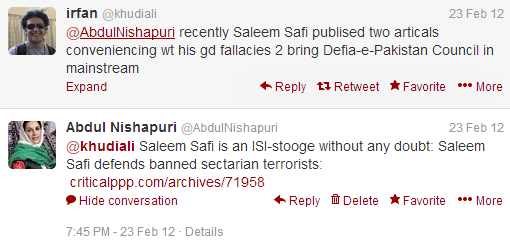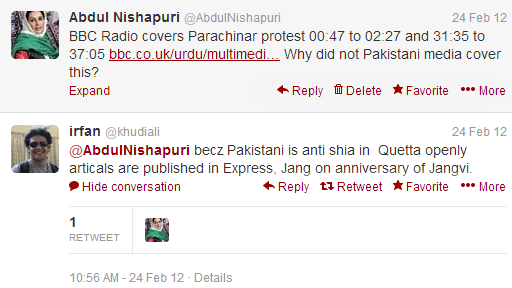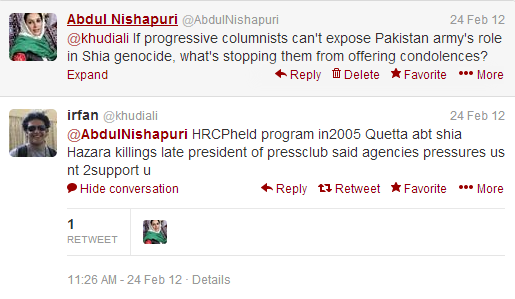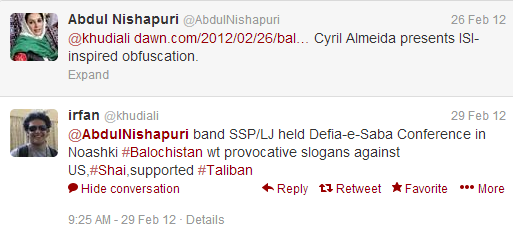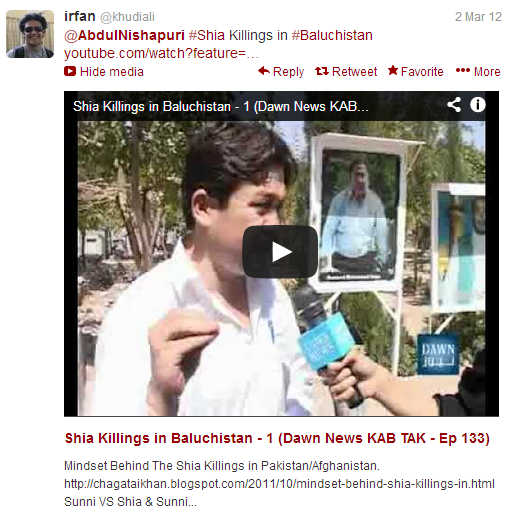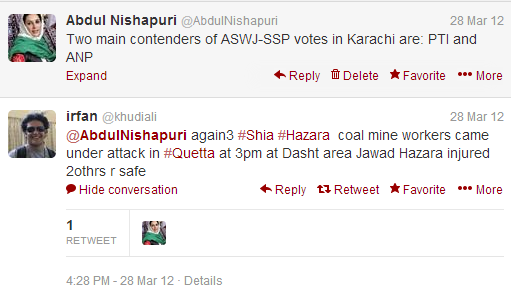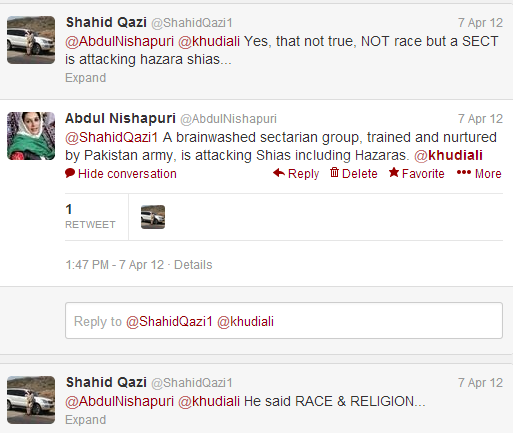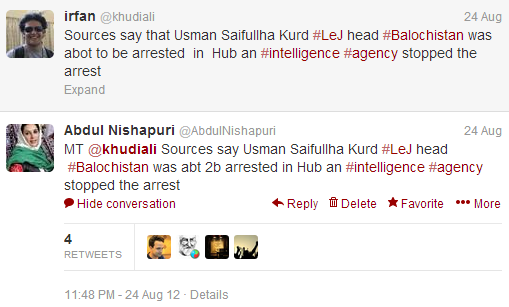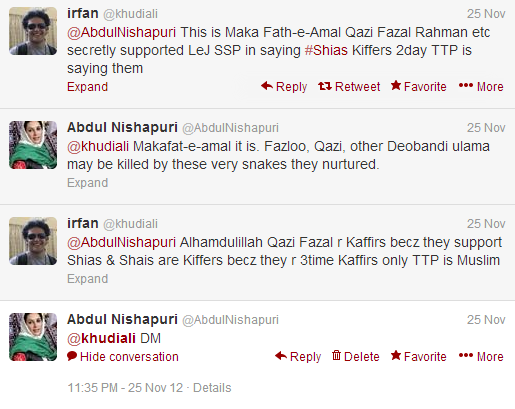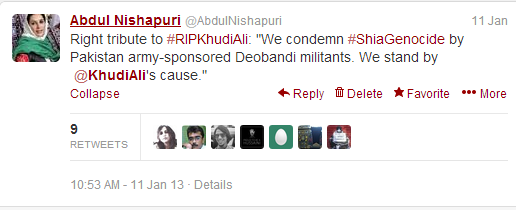 Text
Abdul Nishapuri

 ‏@AbdulNishapuri

12 Jan

Last video in our post on @khudiali suggests that Darul Uloom India provides both hate material & money to ASWJ-LeJ: https://lubpak.com/archives/237945 

Salam Aqa Abbas"@AbdulNishapuri: In footstps of Abbas bin Ali(a.s.),@khudiali buried while TakfiriDeobandi chldrn of Yazid hd cut his 1arm."

In the footsteps of Abbas bin Ali (a.s.), @khudiali was buried while Takfiri Deobandi children of Yazid had cut his one arm. #RipKhudiAli

MT @AnsarKhakwani Many of those paying tribute to @khudiali are who ignored his appeal to pay attention to #ShiaGenocide when he was alive

What happened to @khudiali may happen to every single Shia, Ahmadi, moderate Sunni if we don't rise against Deobandi militants.

@AbdulNishapuri It is an heart wrenching news. Its been a manhoos day anyway but loosing Irfan Ali makes it more painful. @khudiali

@khudiali Makafat-e-amal it is. Fazloo, Qazi, other Deobandi ulama may be killed by these very snakes they nurtured.

@khudiali Irfan, you are unwittingly tagging a Hazara Shia hater named @AbdulNishapuri. He is too much of a moron. Plz tag real journos.

@ShahidQazi1 A brainwashed sectarian group, trained and nurtured by Pakistan army, is attacking Shias including Hazaras. @khudiali

@ShahidQazi1 Based on data that we have, similar (relative) ratios of Hazara and non-Hazara Shias are killed in Balochistan. @khudiali

@AbdulNishapuri HRCPheld program in2005 Quetta abt shia Hazara killings late president of pressclub said agencies pressures us nt 2support u

@AbdulNishapuri becz Pakistani is anti shia in Quetta openly articals are published in Express, Jang on anniversary of Jangvi.

@AbdulNishapuri recently Saleem Safi publised two articals conveniencing wt his gd fallacies 2 bring Defia-e-Pakistan Council in mainstream

@AbdulNishapuri u should not be surprised becz samiul haw and madrassa's task are to hate and kill #shia and Kadeyani ppl.

@AbdulNishapuri whoever asks rational question that why Shia hazara r killed 2silence they r declared Kafars & Hazara Shia r left 2 die

@AbdulNishapuri in interfaith seminar religious clergies depicted Islam Symbol of peace,didn't mention Jahiad is waged against Hazara Shia

@AbdulNishapuri they said ur all kafars for making this move of Huge 4 Peace becz u support #Shia ppl

@AbdulNishapuri a group of young activist started "Huge 4 Peace" in #Quetta 2 end distance few ppl standing near by said u all r kafars

@AbdulNishapuri @ShahidQazi1 (deobandi salafi) islam is made best tool by ISI 2 use it against its enemies untill ppl set free islam from the misuse it by ISI
"@Laibaah1: Shame on @etribune. You hide the identity of the massacred Shia lawyers? http://tribune.com.pk/story/326942/three-dead-in-firing-incident-near-karachi-city-court/ …"
Comments
comments