Al Qaeda frees 500 killers in Iraqi Jail break – by Ijaz Shah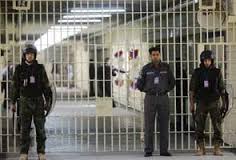 I should think the guards were thinking about their iftar, after a long day spent without water in the Iraqi summer. Ramadan is not the best time for concentrating on one's duties.
However, I won't be idiotic to assume that the people who organised this well performed, synchronized, and well provided military campaign are unthinking religious zealots. Quite the opposite, they are essentially a political organisation using religion, where religion drives the minions, but the strategic aims are very worldly and in that part of the world they now merge with western objectives.
I would assume, they all jumped on coaches headed for Homs, each holding a fistful of dollars. Arriving in Syria these Al Qaeda fugitives will be greeted with new American weapons and a fat pay check on behalf of the GCC.
The same folks are being killed for the same beliefs and deeds in Afghanistan and Africa. No wonder they must be itching to reach Syria to cross over to the Western side for now
http://www.bbc.co.uk/news/world-middle-east-23416952
Comments
comments