Fight of two defamers: Jang Group vs Zaid Hamid – by Farrukh Ahmed
In what is to be considered a first, Jang Group, the premier defaming media organization known for its sensational publications like Jang and The News and a hyperbolic tv channel named Geo TV have sent another hyper active, conspiracy theory driven televangelist, Zaid Hamid a notice under the defamation ordinance. The notice has been sent through Ahmed & Qazi Associates which is renowned for its links to the CJP, for its head had filed cases against the federation under the judges case and against the emergency. These "landmark" cases have become a pain for the nation of Pakistan for they were customized judgments made to benefit a few in the upper echelons of power. The cases for Nadeem Ahmed were argued by another right winged lawyer, Akram Sheikh who has been representing the interests of the deep state. It may be noted that last year in June, Nadeem Ahmed was arrested for his involvement in a Callmate Telips cases but was conveniently paid back by the judiciary by providing bail.
Coming back to the notice, while one cannot condone Zaid Hamid for his mindless stance against the political state of Pakistan by creating confusions, his response to the legal notice is worth reading.
He has highlighted the contradictory stance of Jang group in the "ideological war" against India and the confusions created by the likes of Najam Sethi and Hamid Mir. Hamid Mir has already responded to Zaid Hamid in his program "capital talk" of 22nd July.
The notices have to be read and one needs to question the reliability of Jang Group and its anti politics and anti Pakistan agenda which it fulfills by having apparent "liberals" like najam sethi and Hamid Mir on one side and right Wing, hatred spewing journos like Kamran khan, ansar Abbasi and his gang including Ahmed noorani, waseem abbasi, umar cheema and Usman manzoor.
Appendix: Jang Group's Legal Notice via Ahmed & Qazi under Defamation Ordinance and Zaid Hamid's Reply. Click on image to enlarge it.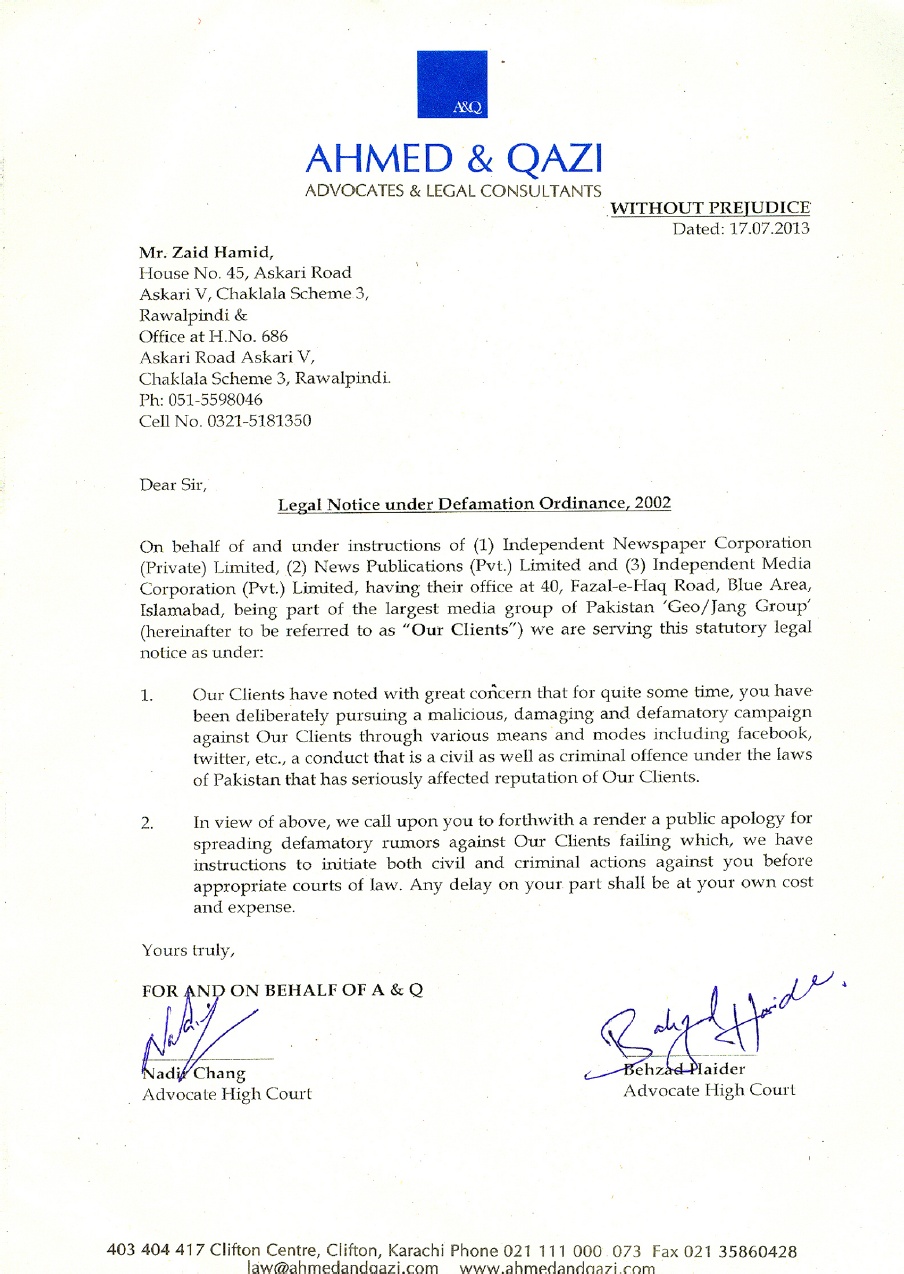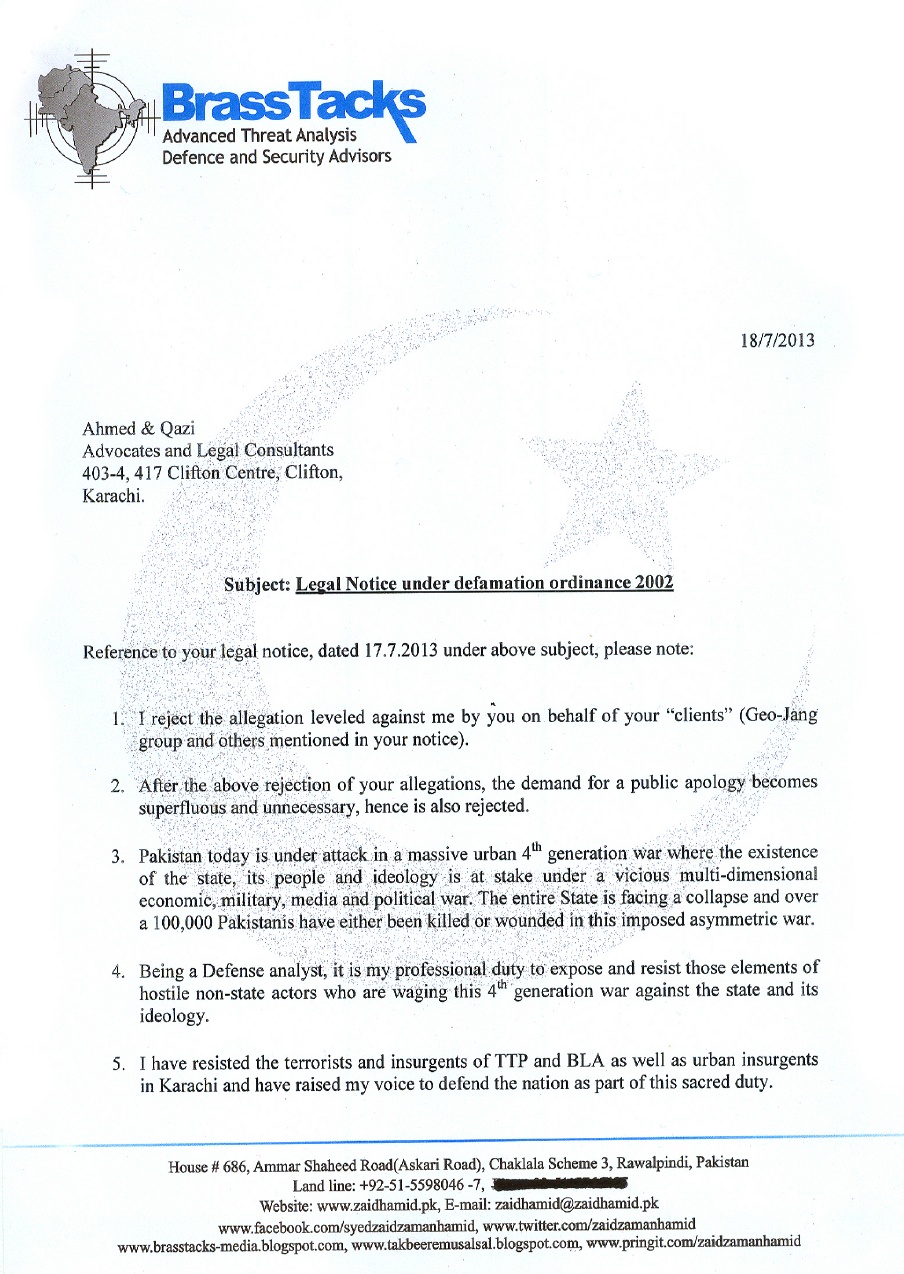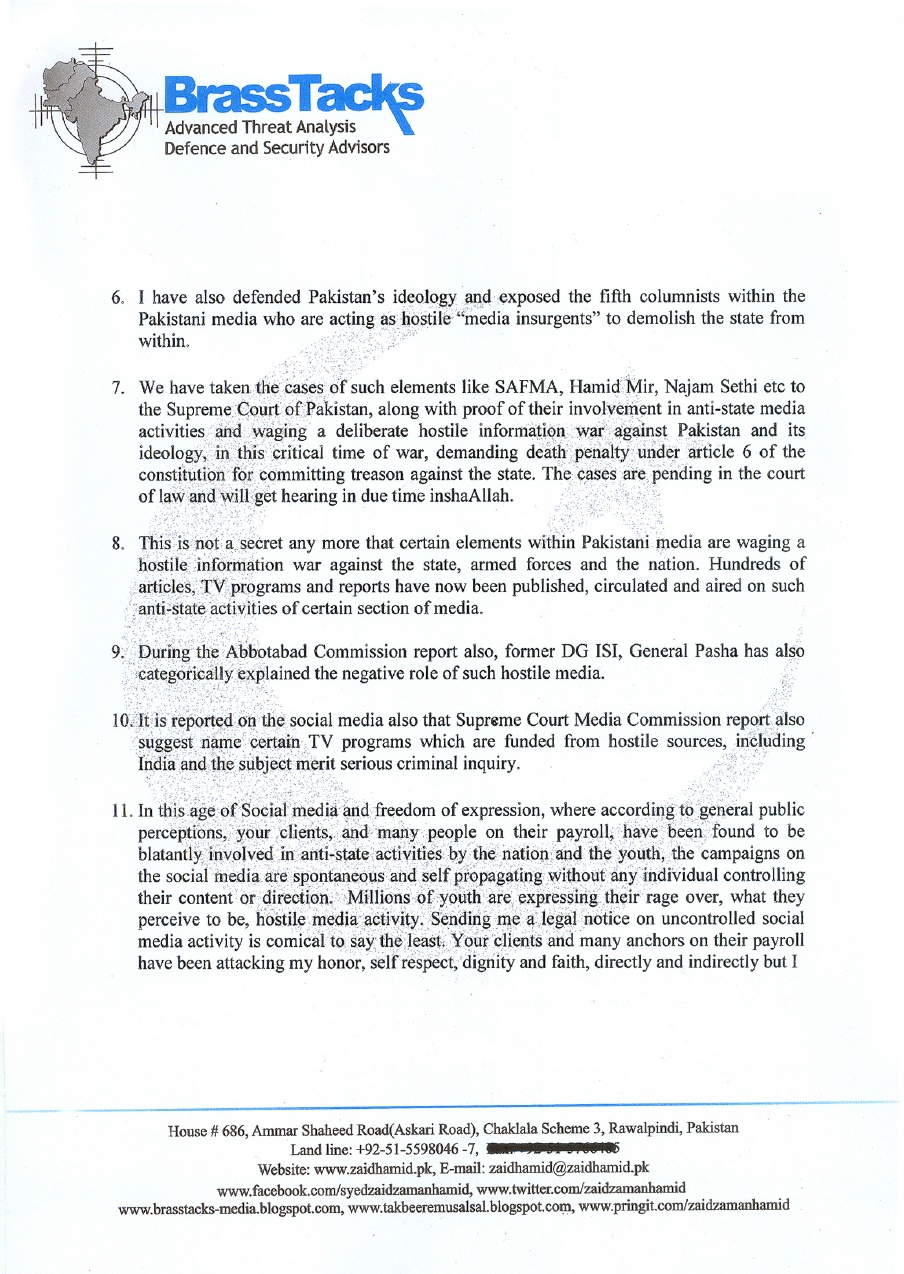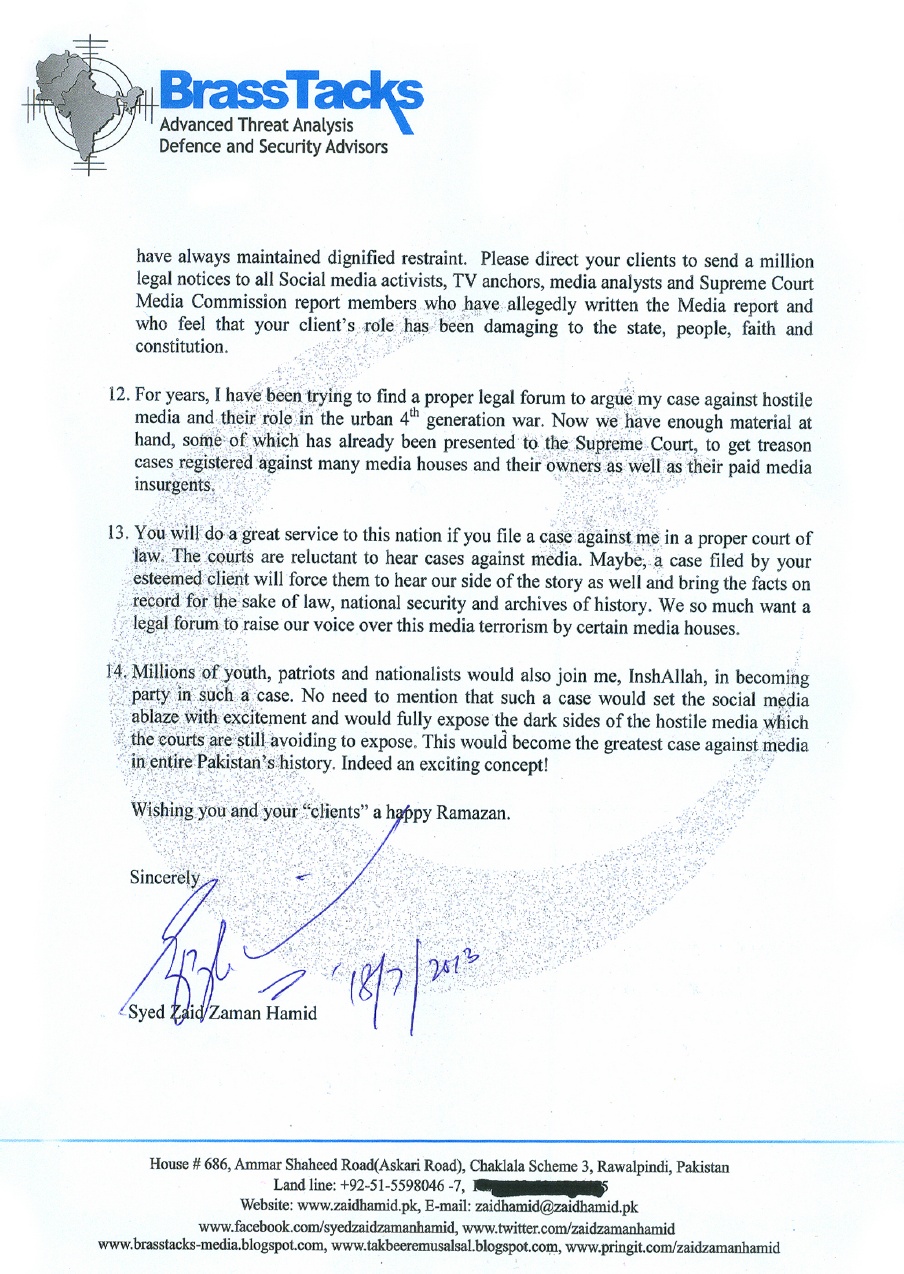 Comments
comments