Judicial report on Jang Group's Aman Ki Asha: "the footprints lead to Indian sponsors including Indian state TV"
Islamabad, July 13, 2013:  Findings of Supreme Court's Media Commission reveal that content and discourse in Pakistani media, particularly in Jang Group / Geo TV is largely influenced by non-transparent foreign sources of funding and dubious advertising. In particular, Jang Group's dubious Aman Ki Aasha project, coordinated by Beena Sarwar, was revealed to be funded by Indian state sources via some Norwegian NGOs.
There are serious charges of tax evasion against Jang Group. In April 2010, Federal Board of Revenue raised tax demands against Messrs Independent Media Corporation (Pvt.) Ltd. to which Geo News is a subsidiary totaling to 1,680.000 million rupees, failing to what Deputy Commissioner, Inland Revenue, FBR, proceeded to arrest Geo News directors; however, Sindh High Court on the latter's appeal granted stay order against this move.
The Supreme Court appointed a two member Media Commission comprising Senator  (R) Javed Jabbar and Justice (R) Nasir Aslam Zahid on 15th January, 2013 and submitted the first part of its report on 21st March.
Part-II of the Media Commission report contains 17 annexures including versions of Pakistan Broadcasters Association (PBA), Pakistan Federal Union of Journalists (PFUJ), Pakistan Electronic Media Regulatory Authority (PEMRA) and other stakeholders.
In an observation which is critical of the editorial independence of TV content, the Commission noted that advertisers influenced the prime time content in Pakistani media. "Advertisers virtually dictate prime time content preferences by using a narrow, relatively non-representative, heavily urban and consumption oriented rating system to pressurise channels into cut throat competition and to a lowering of standards of content," the Commission said in its findings. Pakistan Advertisers Society (PAS) informed the Commission, "the ad-spend in Pakistan is approximately Rs40 billion and the share of the print media is about 30 per cent." PAS expressed its regrets before the Commission that views and news had lost the distinction as certain anchors openly forced their views upon the public and in this context cited the role of anchors in Malik Riaz case and the assassination of Governor Salman Taseer. Jang Group played a very negative role in building a negative image of Salmaan Taseer presenting him as a blasphemer to the Prophet Muhammad (pbuh), something which led to his murder at the hands of a radical Islamist bigot. Several anchors and columnists in Jang Group including Ansar Abbasi, Kamran Khan and Najam Sethi are known for their soft and apologist stance to Jihadist sectarian terrorist groups including Taliban and Sipah Sahaba (ASWJ-LeJ).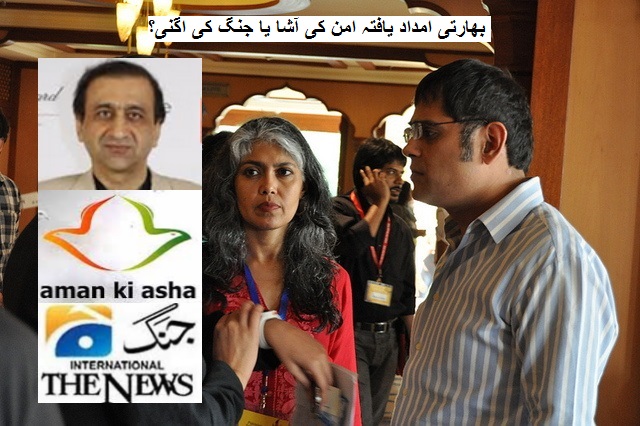 In what is perhaps the most secretive aspect of most business enterprises in Pakistan, the Commission identified lack of financial transparency in the media. "Non-transparency in financial aspects of media, e.g. advertising rates charged, grants or support received from overseas sources, fees and salaries paid to staff, assets and income of media owners etc, " the Commission observed.
The observation of the Commission about foreign sources of funding was based on PEMRA's allegation.
In its statement to the Media Commission, Pakistan Electronic Media Regulatory Authority (PEMRA)  claimed:
"A couple of media houses are reported to have received large grants in the form of advertising contracts from overseas sources. It is said that one such grant is 20 million British pounds. Some part of this amount may be for paid advertising or sponsorship of a programme. The actual facts are not conveyed to the public or to PEMRA. It is also said that all, or part of this amount is received by an entity which is part of the media group and is used to sponsor non-advertising campaigns. Any attempt by PEMRA to probe such matters immediately leads to claims that there is an attempt to curb freedom of the media and there is always the recourse to obtaining a stay order if an inquiry is held." (Click to see Para (t), Page 103 of Media Commission Report, Part-II).
Specifically identifying the programmes which received funds from foreign sources, the official statement of Chairman PEMRA Chaudhry Rashid Ahmed, Executive member Dr Abdul Jabbar and other officials before the Media Commission alleged that "Zara Socheeya" had received sponsorship to the tune of Pounds 20 Million.
Citing another instance of 'Aman ki Asha", headed by Jang Group's Beena Sarwar, the PEMRA officials alleged the programme was being funded by Norwegian NGO named Friends without Borders."Going into the background of the funding to this programme, it was found that the footprints lead to Indian sponsors including the Indian state television, the Doordarshan," PEMRA officials alleged.  (Click to see Page 204 of Media Commission Report, Part-II).
Reportedly the spokesman of Jang and Geo denied all these charges against Jang Group, Mir Shakeel-ur-Rehman and Beena Sarwar (of Aman ki Asha) and warned that a defamation case would be filed against all those who made these baseless allegations against the Group in front of the Media Commission members. Mir Shakeel-ur-Rehman, the owner of Jang/Geo Group, flew in especially from Dubai to appear before the Commission and narrated how the group had been victimized by successive governments from Zia-ul-Haq to the present time. "The Group had suffered a loss of Rs140 Billion during Musharraf regime when GEO was put off air for such a long stretch of time," Mir Shakeel-ur-Rehman told the Commission, adding, the figure could be verified from the documents about the quantum of advertisements just it was put off air and the quantum of advertisements after being allowed to go back on air. (Click to see MSR version, Page 240, Media Commission Report, Part-II).
In an interesting disclosure before the Commission about an entertainment channel Urdu 1, PBA said the channel was owned by Rupert Murdoch and two Afghan brothers (Mohsini brothers) who were based in Dubai. "This channel (Urdu 1) was granted landing right much before it went on air anywhere in the world," PBA told the Commission, arguing, that channels which came to Pakistan under landing right license should not be allowed to compete with local channels by dubbing programmes in Urdu language.   (Click to see Page 230, Media Commission Report Part-II).
The Commission took a scathing view of the "breaking news" culture and blamed it for promoting hysteria, hype and trivialization of issues. Moreover, the media is blamed for promoting acrimony, conflict and grievances in the society by the Commission. The Commission believed some sections of the media compromised national security at a time when the country faces varied threats by linking it to criticism of civilian and military institutions. The Commission observed: "Tendency on the part of some sections of media to conduct criticism of civil and military institutions in terms that are remarkably similar to criticism of the same institutions by sections of overseas media including Indian media, thereby adversely impacting internal national cohesion and solidarity during a time when the country faces harsh internal as well as external threats."
The observations of the Commission were also echoed by PFUJ which admitted the absence of professional skills in journalists who had entered the field of electronic media. "Unlike the print media where the journalists undergo training whether in the field of reporting or editing, in the electronic media freshmen were recruited into senior position without any aptitude or experience resulting in utter chaos," PFUJ said in its official stance before the Media Commission.
Source: Adapted from http://thespokesman.pk/index.php/history/item/6864-media-commission-exposes-the-underbelly-of-pakistani-media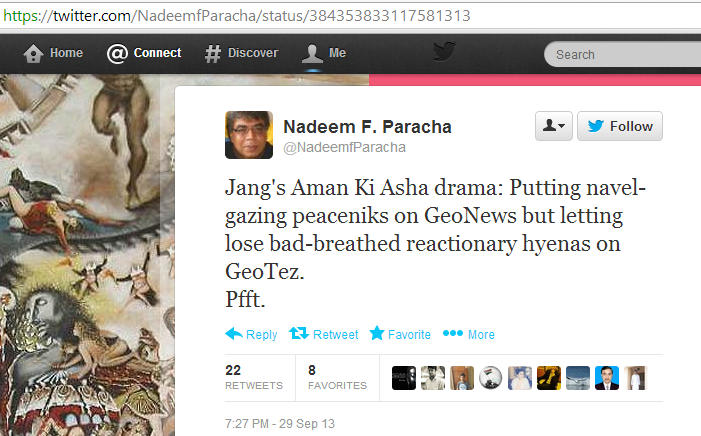 Comments
comments