Why did PPP lose elections 2013? Interview with Humza Ikram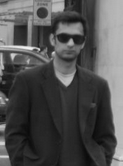 LUBP is currently conducting a series of interviews with Pakistan Peoples Party's long-time supporters (Jiyalas) and independent political analysts to have their views on the party's electoral debacle in 2013. The aim of this series is to provide constructive criticism and sincere reflections to the party's leadership in order to improve the party's performance as well as perceptions in the future.
Brief introduction: Humza Ikram is a UAE based professional with academic qualifications from Lahore and London. Born into a Jiyala family in Lahore, Humza has served as an editor of the LUBP blog and is a founding member of the PPP Scholars Wing. He has actively supported the PPP through political circles in Lahore and UAE.
LUBP: What is your association with the PPP? Brief history or/and views please?
Humza Ikram: I am a PPP child, i.e., I was born into a pro-PPP family in Lahore.
LUBP: How do you compare PPP with other leading political parties of Pakistan?
Humza Ikram: PPP is very different from the rest of the political parties. PPP has always stood for oppressed and marginalized groups, labour unions, bar councils, fighting back against onslaught of pro-establishment benches and boots. Recently when landless and tenant Punjabi farmers were fighting for their rights, PPP was only party which fought for them.
LUBP: The Shias, Christians and Hindus amongst other numerical minority groups were considered most loyal PPP voting bank. It's now established that PPP has lost trust and support of these communities due to its apathy, inaction and insensitivity on Shia genocide, and persecution/murder of Christians, Hindus, Ahmadis etc by Jihadist-sectarian groups. To what extent are party's media and policy advisors responsible for this callous mismanagement?
Humza Ikram: PPP knew Shia community was hurt because of its failure to end systematic target-killing of Shias across Pakistan. The party failed to understand the gravity of their plight. Instead of reaching out to the community which is living in constant fear, the party considered it sufficient to have Shia clergy's support during elections. Result shows it didn't work and will not work in future too. Majority of Shia Muslims happen to be liberal, secular leaning and Shia clergy has little influence over their voting preferences.
Similarly, in case of ­Hindus and Christian communities, instead of empowering the lower middle class by giving election ticket to its own Christian workers the party gave election ticket to an exclusive list prepared by APMA (All Pakistan Minority Alliance).
In contrast, PML-N empowered the Christian lower middle class and also made Kamran Micheal first Christian senator, who comes from a modest background. Similarly, in case of Sindhi Hindus, the party did not empower the Dalit Hindu workers.
LUBP: Both its supporters and critics are unanimous that the PPP leadership has become disconnected from the masses. Kindly elaborate on this and identify the specific reasons for this distancing.
Humza Ikram: I don't agree in entirety. Pakistan today is facing multiple fault lines. Unlike other parties, PPP never got the time to reach out to the people and had to face most of these problems alone. Even its coalition partners didn't have so much responsibilities on their shoulder. The party had to face a hostile apex court which was not only after its leadership but was also striking down unanimous constitutional amendments passed by the parliament.
The PPP was left alone by all political parties in crucial times, for instance, the memogate and Kerry Lugar Bill to fight it out with the army. Ironically, all provincial governments including the Islamist Punjab government of PML-N were beneficiaries of the Kerry Lugar Bill and received funds from the USAID afterwards.  Later on, when time came for election campaign, TTP (Taliban and their sectarian affiliates) made sure the PPP was deprived of a level playground to campaign for elections. Thus it was made sure that the party remains disconnected from the masses.
Apart from these constraints, another reason is that the PPP is still a party of 1980s. When you see people who were made Senator on PPP ticket and check their background, it is hard to imagine they have really made it to Upper House of the Parliament. Almas Parveen from Lyari Karachi to Surayya Amiruddin from Quetta. Faisal Abidi , Saeed Ghani , Farhatullah Babar, Nayyar Bukhari , Farhat Abbas all of these people come from modest middleclass background. Unfortunately Aslam Gill from Lahore didn't make it to Upper House due to worst manipulation.
But somehow all these people dont' fits in the 'Naya Pakistan' and sending them to parliament somehow did not give an impression that party has empowered common man. The party should now realize and accept that not targeting millions of new voters was a big mistake. It's not just an electoral loss the party is currently facing an existential crisis in Punjab and entire Pakistan.
LUBP: One of the major causes of PPP's recent electoral debacle was its perceived inability to manage the energy crisis. Why was the PPP unable to communicate its tangible achievements in this regard?
Humza Ikram: In my personal view, energy crises is not the sole reason of the electoral debacle. In my personal view, recent outcome is much more than an electoral loss. The party may face extinction.
In 1990s, the party lost ground to the rise of Muslim League and Nawaz Sharif in particular but even then we used to get 35- 50,000K votes in many of central Punjab constituencies, and today we got less than 2,000 votes in most of Lahore constituencies. In effect the party has been relegated to number three or even lower position by PML-N and PTI in the Punjab and many other areas.
LUBP : To what extent has the policy PPP policy of appeasement damaged the party?
Humza Ikram: The policy of appeasement has damaged the party severely and created a lot of confusion in its own ranks. The Party tried to appease almost everyone out there, from mullah to military – and it didn't stop there they had to bow down to MQM pressure and accept a draft of local bodies for which they had to face of a lot of criticism and rightly so from not only Sindhi nationalist but also Sindhi intelligentsia, writers and civil society . Moreover, indecisiveness has inflicted more damage. For example, it took central leadership more than four years to remove Aslam Raisini, CM Baluchistan. Now one can see good number of ministers of Raisani cabinet (Asim Kurd , Sanaullah Zehri etc) who won their respective seats and probably will be a part of the cabinet of N-league led coalition government of Baluchistan. But we (PPP) do not have a single member in Baluchistan assembly to represent the party.
Comments
comments