PPP lost, PTI gained Shia votes – by Faizan Bangash
Source: The News, 7 May 2013 (with minor additions and edits)
Pakistan Tehreek-e-Insaf (PTI) Chairman Imran Khan was able to attract a section of Shia vote bank which has traditionally been voting for centre-left leaning Pakistan Peoples Party (PPP) in past elections.
Traditionally, PPP has been the choice of most of the voters of the Shia community in most of the general elections since 1988 due to its moderate stance. However, this vote bank which stands around 10 to 20% in almost every constituency of Punjab, Khyber Pakhtunkhwa (KPK) and even more in several districts in Sindh showed its support towards Imran Khan on May 11, and there are multiple reasons for this.
PPP, along with other factors which has annoyed its voters due to the issues related with poor governance also seems to be on the losing side when it comes to the general voters belonging to Shia community who remained quite perturbed over the constant target killings of their community in Pakistan by Takfiri militants of Sipah Sahaba and Taliban. While Imran Khan clearly named and condemned the Takfiri militant group Lashkar-e-Jhangvi and visited affected Shia communities in Quetta, Gilgit and other parts of the country, there was almost complete silence maintained by President Asif Zardari and Chariman Bilwal Bhutto Zardari on this issue.
The sheer inability of the PPP government to protect Shia population, the systematic target killing of members of Shia Hazara community in Quetta and other parts of Balochistan as well as the tragedies like Abbas Town, Karachi, bus massacres in Gilgit Baltistan have not only added to the resentment among voters but also brought them closer to Imran Khan for a visible shift in its stance towards moderate and extremist forces.
PML-N, another mainstream party, somehow, doesn't seem as the best of choices in general voters belonging to Shia community due to its alignment with banned Takfiri outfits (Sipah Sahaba aka ASWJ) and most of them are considering Imran Khan as a better option to vote. It is, therefore, no surprise that in almost entire Punjab, PTI emerged as second largest party in terms of votes while PPP was lagging at number three or even further down in most constituencies. This means that PTI has a much better chance than PMLN and PPP in any future elections in Pakistan's largest province, Punjab.
PPP's Jiyalas and social media activists claim that President Zardari and Chairman Bilwal remain surrounded by a group of sycophants and flatterers who keep them isolated from constructive criticism and ground realities. In fact, quite a few of those around President Zardari and Chariman Bilawal are known to have spilt loyalties to PML-N and intelligence agencies. Because of poor advice and poor media management services offered by these people, the party leadership did not realize that it has lost appeal to not only Shia Muslims but also to Sunni Barelvis, Ahmadis, Christians, Pashtuns and Balochs.
This is noteworthy that even after the trend-setting rally in Lahore of October 30, 2011 when Imran Khan emerged as a genuine challenge to the mainstream parties, he remained under fire from moderate sides for his inclination towards the Difa-e-Pakistan Council or for attending public meetings which were also attended by pro-Taliban elements. However, he showed a clear cut change in his political strategy and came up as a different politician in the later days which has not only restored PTI's popularity graph but also attracted voters which traditionally remained inclined towards other parties. Imran Khan, quite intelligently removed the tag of being a pro-extremist forces as he was the first mainstream leader to visit Quetta and attend the sit-in staged by the bereaved families of the suicide attack victims of Shia Hazara community.
Besides, he also condemned Lashkar-e-Jhangvi for carrying out attacks on Shia community besides demanding justice for the victims.
Very recently in Lahore, the women members of his family launched the party's election campaign after visiting the shrine of Bibi Pak Daaman.
An SMS campaign against PML-N's alignment with a banned organisation was also witnessed which reflected resentment of Shia voters against the party.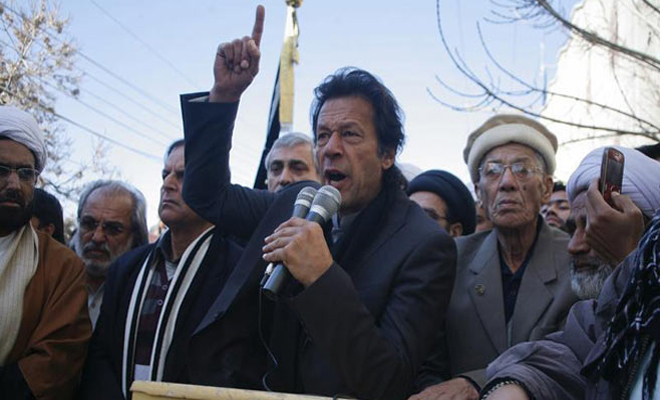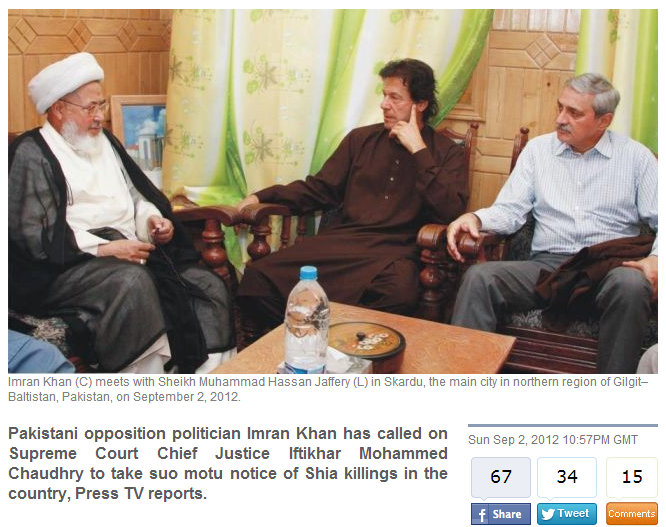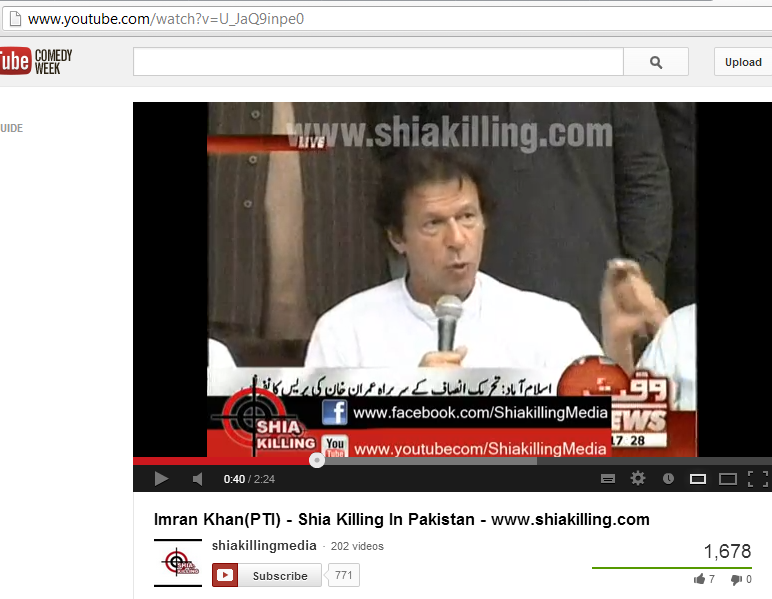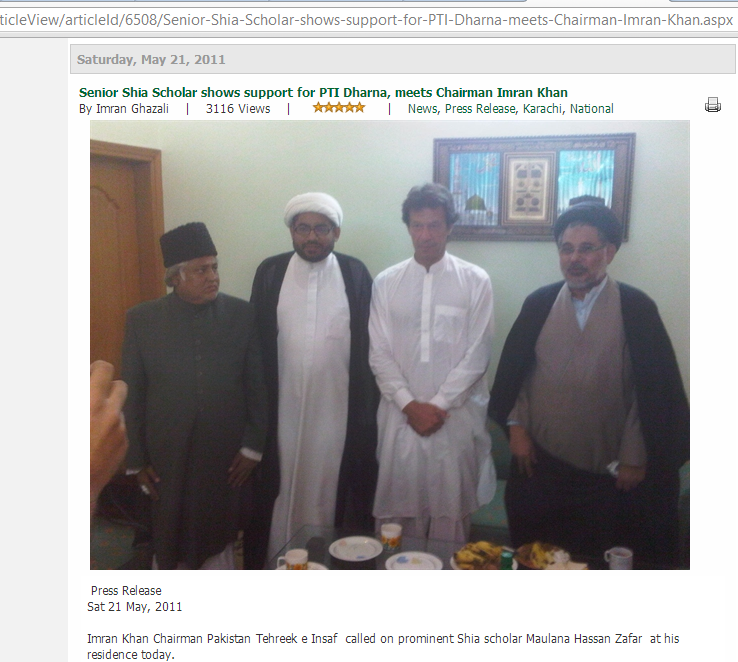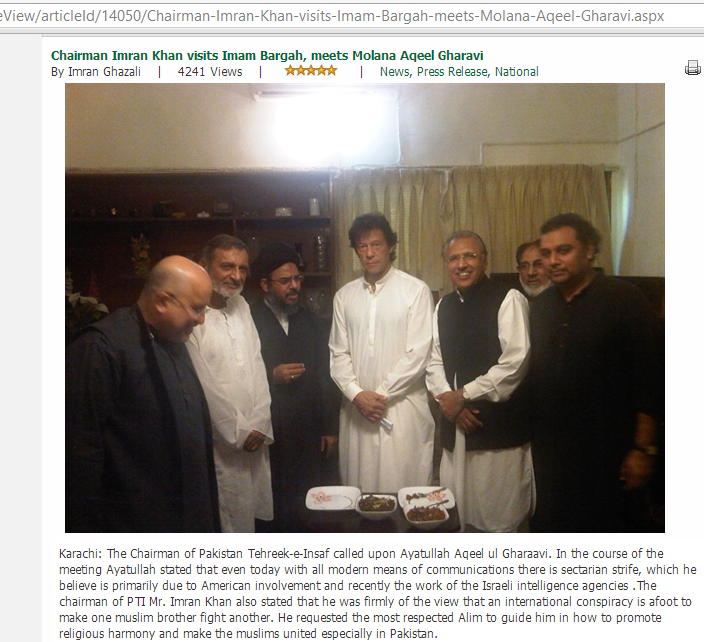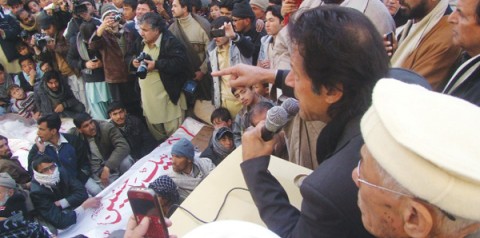 Comments
comments