PTI urges Supreme Court to take action on threats and rigging in elections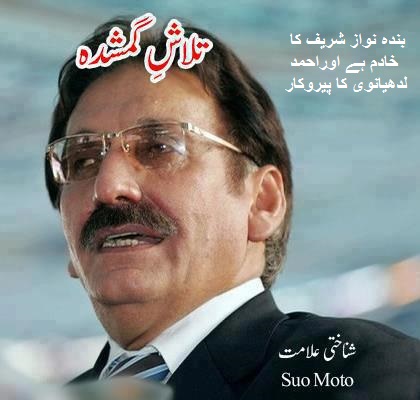 ISLAMABAD – The Pakistan Tehreek-e-Insaf (PTI) has urged the Supreme Court to take action against Muttahida Qaumi Movement and Pakistan Muslim League (Nawaz) for alleged rigging and threats in elections in Karachi and Lahore.
PTI Central Information Secretary Dr Shireen Mazari expressed shock at the statement of MQM leader Altaf Hussain basically threatening a break-up of Pakistan. She said that Altaf Hussain's statement is in violation of the Pakistan Penal Code Chapter VI, Section 123 A Condemnation of Creation of the State and Advocacy of Abolition of Sovereignty and Section 124A Sedition. Under these legal infractions, Dr Mazari demanded that the SC needed to take immediate notice of Altaf Hussain's dangerous statement.
PTI leaders and workers are dismayed that Chief Justice of Pakistan, known for judicial activism on important as well as trivial matters, has shown no interest or action on cases of widespread rigging reported in Karachi, Lahore and other parts of the Punjab province. It may be noted that CJ Iftikhar Chaudhry has also failed to punish those responsible for the 12 May 2007 riots and killings in Karachi.
Source: http://www.pakistantoday.com.pk/2013/05/14/news/national/pti-urges-sc-to-take-action-against-altafs-statement
Video: Khwaja Saad Rafique of PML-N using force to make his way into a polling station in Lahore. This video was taken at DHA Z Block polling booth NA 125. Apparently he locked the polling station close to Hot Spot in DHA, stayed there for 90 minutes and was stamping votes on Sher (Tiger). It was all with the help of Punjab police. Finally army intervention stopped him but by then the damage had been done!
[youtube id="b4zId_LJVGY" width="600″ height="340″ position="left"]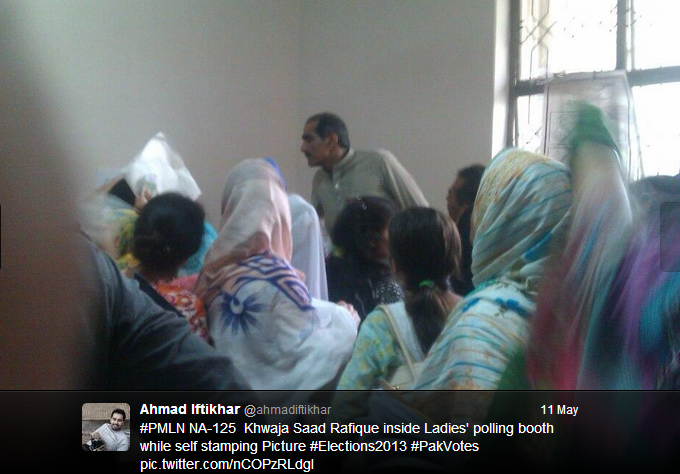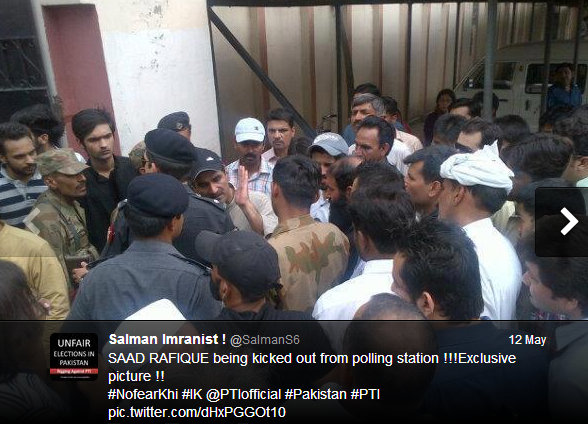 Evidence of state-sponsored rigging in support of PML-N in Punjab (under the leadership of caretaker CM Najam Sethi)
NA-125 and PP 155 Rigging at village of Chhachu Wali by PMLN.
Comments
comments