Scholars call for end to discrimination against minorities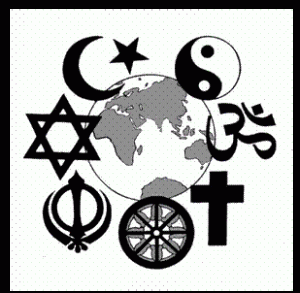 Wednesday, April 10, 2013 – Karachi—Scholars and parliamentarians representing different South Asian states identified that there was democracy deficit in the entire region that had caused weakening voice of minorities. People had become merely vote banks and the states were experiencing electoral violence and attacks on the rival groups.
They were speaking at the first of two-day South Asian conference on 'Religious Minorities and Human Rights: Challenges and Opportunities' organised by Pakistan Institute of Labour Education and Research (PILER) at a local hotel Tuesday.
I A Rehman of Human Rights Commission of Pakistan (HRCP), who presided over the first session said the entire South Asia was in the grip of fundamentalism. There were forces, whether it was military and religious states using religion for dividing the people.
Those, who used to preach for peace now, had become violent. For example, in Sri Lanka, Buddhist monks, who were preaching non-violence, had become violent. "We should have broader canvases to understand and deal with the situation, he said and called the scholars hailing from abroad that "If you want to learn the case of minority you should come and see how minorities in Pakistan are battling for their rights and survive."
Senator Saeed Ghani, associated with Pakistan People's Party (PPP) realized the fact that the country needed to be transformed into a free society. PPP was facing pressure and atrocities since the decades. The party despite being in the government had never dared to come into confrontation with such extremists, he added.
He disclosed that extremists had penetrated in all major political parties and they wanted to bring these people in the parliament. He warned that in case any party compromises and gave these elements opportunity to reach at parliament it could be destructive for the country in future.
Mayeenuddin Badal a, member of the Bangladesh parliament said people were misinterpreting Islam for their political gains.
http://pakobserver.net/detailnews.asp?id=203316
Comments
comments