Najam Sethi represents opportunist elite-feudal class, not journalists – by Nazir Naji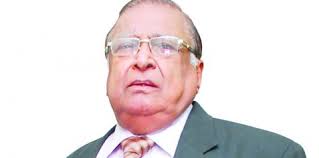 Veteran journalist Nazir Njai offers a detailed account of Najam Sethi's opportunism and political somersaults. Naji explains that Sethi's appointment as caretaker Chief Minister of the Punjab province is due to his wife's and his own family background and connections, not due to his journalistic credentials (or lack thereof).
Naji's column in Dunya newspaper is, in the main, similar to recent criticisms of Najam Sethi written by Rashed Rahman (editor Daily Times) and Mahpara Qalandar (contributor LUBP).
A detailed archive on Mr. Sethi can be accessed at the following link: https://lubpak.com/archives/tag/najam-sethi
Comments
comments