Islamofascists of Jamat Islami initiate blasphemy case against a university teacher in Multan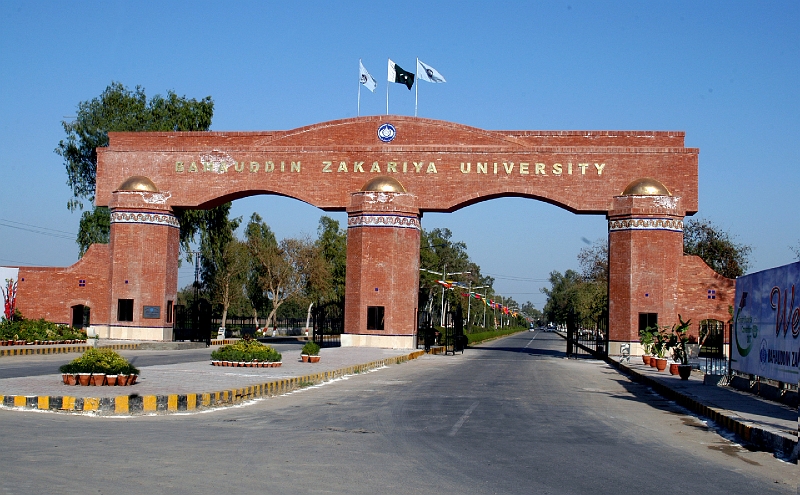 Related post: اس کے نام جس کا کوئی وکیل نہیں – سلمان تاثیر، شہباز بھٹی اور جنید حفیظ کی کہانی
A blasphemy case is registered against visiting faculty member of BZU , Multan on basis of his comments on social media website . According to news report  student wing of jamat islami started a campaign against a faculty member on basis of his comment of social media website . Its unfortunate  that state turns a blind eye to  militant organization hate speech  and naked threat against non muslim paksitanis and also Shias and Ahmedia muslim but collected  adequate digital evidence of blasphemy against accused in no time .
With Thanks : South Punjab News 

Blasphemer university teacher sent to jail

MULTAN,March 14th: A visiting teacher, Junaid Hafeez of English department in Bahauddin Zikiriya University Multan was sent to prison on judicial remand by a local Magistrate Kashif Rasheed, Court official said.Regional Police Officer Aamer Zulfikar said," we have arrested the teacher from Lahore and took him back to Multan and we have registered a case against him under section 295- B and 295-C PPC and a four member committee headed by SP(City) Naeem-ul-Hassan Babur investigated the case and he was found guilty of blasphemy and denying the presence of Almighty Allah.Junaid Hafeez made off  on Wednesday when enraged students staged a demonstration against him and shouted slogans. Heavy Policecontingent was deployed in the University which controlled the situation.Vice Chancellor Syed Alqama said,"we have terminated his contract as visiting teacher and got vacated the room in the hostel.," Regional Police Officer Aamer Zulfikar said," we have recorded the statements of the students of english department and they had also produced documentary proofs against him.The students of English department told newsmen that Junaid Hafeez was using derogatory remarks about Prophet Muhammad (PBUH) and Almighty Allah.They had lodged a number of complaints to the Universityadministration but no action was taken.Consequently they staged a demonstration in the campus to raise voice against blasphemy.
Comments
comments