Does the majority approve of alliances with the ASWJ, of surrender to the TTP, of misogyny? – by Saroop Ijaz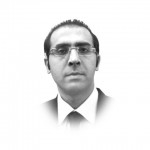 Making it Count
Jam Tamachi was a ruler of Sindh and was immortalised by Shah Abdul Latif Bhitai in Shah Jo Risalo in the form of the tale of Noori Jam Tamachi. It is a simple beautiful folk tale. Noori was one of Shah Latif's seven queens or heroines of Sindh. Now there is another Jam Tamachi in Sindh, and he is unlikely to be part of any love story. Mr Tamachi is a member of the provincial assembly in Sindh and apparently believes that instead of teaching women self-defence, they should be armed with religious teachings and head scarves for protection. The same pleasant gentleman has in the past protested the mental torture that women inflict on their husbands and the need for something to be done about it, mind you while the domestic violence bill was being debated. He is not alone; the lovely Senator Israrullah Zehri has in the past said that burying women alive was part of his culture and a centuries-old tradition (one wonders what our multicultural, anti-imperialist comrades think of that).
Outside the Parliament, the musician and designer, Junaid Jamshed has solemnly observed that for the sake of a happy and peaceful family and society it is necessary that we do not let women drive cars. And he says it without a trace of irony, he is now in the business of designing and selling dresses for women. There are numerous other examples, but you get the drift. Why they make these imbecilic statements in the first place might be an important, yet not interesting question, as we largely know why. Why they continue doing so? Simple; because they can. Do you think Jam Tamachi or Israrullah Zehri's chances of being re-elected are adversely affected with stupid statements? It would be interesting to see if the sale of Junaid Jamshed's clothes and music, particularly to women, has gone down or not. The answers are likely to be depressing. The message is clear, it does not matter. No mistake is too big in Pakistani politics. Nothing is a deal-breaker. You can get away with murder, in some case quite literally.
The recent wave of protest against the Hazara killings was heartening in so far as it made people act, even if symbolically or to avoid embarrassment. It illustrates a basic point, most politicians and institutions do not have an inherent sense of ethical standard and they have to be forced into action. There is not enough forcing them going on. Let us look at the PML-N and the ASWJ electoral alliance, which has now been confirmed by the ASWJ chief. The ASWJ has also confirmed that the CM Punjab won his Bhakkar seat with their support. This is the seat that allowed him to become CM. Not all political achievements and flaws can be morally or even politically equated. Mian Shahbaz Sharif, the answer to the question of was there an alliance and if so are you ashamed and will now renounce it is not, "Hey, look there goes a Metro Bus". And no, saying that everybody else hobnobs with these sectarian killers is not really convincing either. We cannot be blamed for having incredibly low expectations in general, yet it might not be possible to go lower, at least not without digging a deep hole. Imagine somebody gave an endorsement of someone to you and causally says, "He is really one of the finest chaps you will meet, honest and upright, there is this small issue of him being in love with mass murderers and that sort of a thing, but well, no one is perfect." Most of us, perhaps, will not be in a mad rush to make the acquaintance of the above described gentleman. Yet, here you have it; the personalised political pitch of the PML-N, and quite a few others, however, the PML-N remains a representative example.
The ASWJ alliance should cost the PML-N the Shia vote, however, will it cost them non-sectarian Sunni votes? It should, but it is distressing to speculate on if it would. It has to cost them votes, it has to sting for them to worry about it. Mian Nawaz Sharif can enter into an electoral arrangement with the JUI-F, while at the same time Mian Shahbaz Sharif continues to delight us with his renditions of Habib Jalib cementing his revolutionary credentials. There is no fear of contradiction, everything is fluid. No explanation of why Mian Sahib sought it fit to enter into an arrangement with Maulana Fazlur Rahman, at this point. Although, at some level, it is natural, the Shariat bill had to meet the Hasba bill.
"Realpolitik" and "electioneering" are not confined to our politics. However, the room to manoeuvre, the liberty to reinvent oneself might have very few parallels. It is not that they do all of this, that is really bothersome, it is that they can get away with it, because we do not punish. Why do then we continue to pretend that there are standards, ideologies etc?  The TTP can continue destroying schools and we can continue convening APCs on how to appease them. Also continue lamenting on the lack of education in the country and female emancipation in separate meetings. We can perhaps tell that we have become truly "post ideological", when dyed in red; Trotskyites like Comrade Tariq Ali  share the position of the faithful Amir of the JI, Hamid Gul, etc. on the major question of the day.
There is a more horrifying explanation of all this. Perhaps, the majority approves of alliances with the ASWJ, of surrender to the TTP, of misogyny. Hence, these are rational choices for political actors. This is too grim to reflect on or to be put to empirical test. In any event, leaders are not expected to pander to every dangerous populist impulse. One should continue to believe, even if somewhat unconvincingly, that the majority disapproves. Otherwise, there is not much reason for protest or for hope.
Published in The Express Tribune, March 3rd, 2013.
Comments
comments