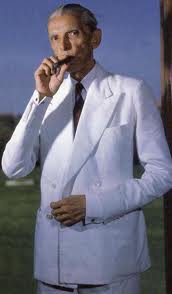 It is sad and extremely disturbing to hear news of Shia genocide in Pakistan without skipping a day. Genocide by Takfiri elements being patronized by so called rouge elements of Pakistan army, right wing politicians, intelligence agencies and Saudia Arabia. It is not the first time that Shia are being targeted and killed in Islamic world. If you look at Islamic landscape, you will find complete annihilation of Shia from certain geographic areas where they once existed and even ruled. Shia extinction from Fatimid country encompassing present day Egypt, Palestine, Libya, Algeria & Tunisia was not done by any foreign power or crusader. Instead Fatimid rule was brutally brought to end by Sunni hero Saladin who is famed for his mercy to christian crusaders. Saladin massacred thousands of Shia for their infidelity pronounced by the most prestigious Shiekh and muftis of that time and literally terminated Shia from North Africa. If you search history you will find that these decrees of infidelity were laid only on the pretext of unity of Muslim Ummah. Ummah or community who always felt threatened by the Shia and considered them dissenters or heretics. These allegation are still being laid against oppositions in Muslim countries like Saudia Arabia but Shia are the easy and unchallenged target in conservative Islamic society.
Imam Hussain (a.s)'s refusal to give allegiance to most corrupt and oppressive ruler Yazid despite all possible odds was the unique and never seen phenomenon in human history. It was him (a.s), his firm stand and ultimate sacrifice in Karbala which gave birth to never ending rebellion and revolutions in Islamic history for the establishment of Ali ibn e Abi Talib style just rule for centuries and may be millennium to come. During the reign of Umayyads, Abbasids and Ottomans Shia forces of liberation suffered heavy losses at different times. Shia were put to death with all possible cruel means and were treated as infidels by several rulers from Morocco to India. Influenced with idealism of Ali's logical implementation of Islamic principles, perfect Justice, supreme knowledge, undaunted bravery and being energized by event of Karbala Shia survived limitless persecution and genocide by different oppressive corrupt Muslim dynasties ,though never found resolve they were looking for.
Despite extreme persecution at different times their ability to establish Shia rule of Buyids in Iraq, Fatimids in North Africa, Kalabids in Sicily, Hammudid in Spain, Shia berbers in Algeria to Morocco, Safavid in Iran and so many other smaller ruling states in South Asia and Arabian peninsula were remarkable achievements. Though in complete rule and authority Shia stayed deprived of the just rule of Ali (a.s). In pursuit of Ali's just rule Shia went through several phases of innovative changes in faith and religion. From Mehdiism of Mohammad e Hanafia (s/o Ali ibn e Abi Talib) to dispute over succession after every Shia Imam's demise, ever lasting splits into Ismaili, Zaidi, Duruz, Alawite, Bahai and largely Isna Ashari to establishment of Usuli school among twelvers during Safavid are few example to quote.
Islamic revolution of Iran in 1979 brought new form of innovation "Vali e Faqih" never heard among Shia before. All the powers and authority invested in present Imam (a.s ) in occultation were technically crafted into this new designation of Vali e Faqih. Now the Vali e Faqih or "REHBAR" of Iran has absolute authority over the lives of Iranian population. No one can raise voice against him. If does, would be considered an " enemy of God " and can have life sentence according to Iranian criminal laws. Though this Rehbar is selected or elected by the process limited to Iranian populace but Iranian influenced Shia Mullah interpret his Rehbari for world wide application. Promotion and propagation to prop up Vali e Faqih as an absolute and ultimate Shia authority is causing new frictions and cracks among Shia creed after a long time of quiescent period.
Quiescent period during which Shia of Indo-Pakistan learned new ways of excelling despite being a minority under british rule. United British India saw a surge of Shia intellectuals like Justice Syed Ameer Ali. Syed Ameer Ali, an Indian lawyer-jurist, politician and 'liberal' thinker who was son of an Alim from Lucknow. He attended British sponsored schools in Calcutta and became one of the first Muslim graduates in India in 1867, on a government scholarship went to London for higher studies. Syed Ameer Ali was the first to clearly visualize that the Muslims should also organize themselves politically if they were to have an honored place in Indian public life. With this devotion he established Central National Mohammedan Association on 1877 and served it for over twenty-five years for the political advancement of the Muslims A successful barrister in Calcutta, he became a justice of that city's High Court. In May 1908, he became the first president of the London Branch of the All-India Muslim League. In 1910, he established the first mosque in London. Later British India produced another excellent Shia, the founder of Pakistan Quaid e Azam Mohammad Ali Jinnah. No one can deny his secular and pro western style politics. In Iran it was Ali Shariati who first time in the history introduced the differentiating terms of black and red Shia. Unfortunately Ali Shariati's life was shortened but the wave he created proved to be the corner stone of later hijacked Iranian Revolution.
Iranian revolution was not just plain Islamic in depth and detail. 1979 revolution was filled with Iranian anger against naked US intervention to over throw popular elected government of Mohammad Mossadeq in 1953. Iranians were united against US for her support to illegitimate and brutal rule of Raza Pehalvi and included all national, liberal and progressive forces of Iran though Islamists were the major block and Khomeini was the most charismatic figure. Khomeini quite smartly used public anger against USA for regime's advantage and purged systematically all progressive forces after their opposition of making US Embassy staff hostages. Khomeini mixed religion with politics in a way that ignorant Shia masses believed US as biggest Satan, USSR middle and Israel as smaller Satan on religious terms. Instead of understanding the geo political strengths of USA & USSR, consideration for improvement and prosperity of Iranian populace and normalization of Iranian relations with international community, he decided to have a head on clash with world powers and dreamed himself to be the leader of united Islamic Ummah. Ummah being dominated by Sunnis. Sunnis who believe in Sahaba, Shaba against whom Khomeini had written enough literature in the past. The literature which was widely and easily available. To achieve his desire he took drastic political and religious steps. The major steps were the slogans of Muslim unity, denial of Israel's existence, liberation of Palestine ( Quds) and naked daring political insults to west, USA & USSR.
Khomeni's rhetorical politics left long lasting effects on Shia populace. Suddenly quiescent Shia communities world wide became enthusiastic and started to enjoy new religiously motivated political fervor. Religiosity among Shia took new turn. Khomeini became the unifier and sole Shia leader. Deliberate spread of stories regarding his mystical contacts with twelfth hidden Imam. Use of exclusive word Imam for Khomeini gave him extraordinary religious value to a level that some started to call him deputy of Imam Mehdi (a.s) in occultation. TNFJ ( movement to establishment of Shia fiqh or Tehreek e Nifaz e Fiqah e Jafaria ) in Pakistan to Hizbollah in Lebanon are example of Shia awakening in Muslim world. Saddam took advantage of apparently weak Iran and attacked. Because of that lengthy war Shia of Iran had to pay a heavy toll on their lives. Hizbullah's decimation of liberal and secular Shia Amal militia and later introduction of westerner's kidnappings encouraged by hostage doctrine of Khomeini brought Shia in complete collision with the west.
Muslim Ummah instead of accepting Khomeni's concessions, became wary and hostile to Iran. Deobandi muftis exposed Khomeni's hypocrisy of Muslim unity by mass printing of anti Sahaba material from his pre revolution books. Saudi forces attacked Iranian pilgrims in 1987 Hajj leading to 300 Iranian dead pilgrims, Saudi Sheiks renewed old style decrees of Shiite infidelity encouraging Shia genocide in Iraq after US invasion. Saudis started their crusade against Shia by crushing 20% already marginalized Shia minority in Kingdom of Saudia Arabia, provided unlimited petro dollars to wahabi mosques and madrases around the world specially Pakistan. Despite all Iranian attempts to calm Sunni fear Saudi and other middle eastern sheiks were united against Iran. Afghan war proved a deadly catalyst in this war of Islamic leadership. Pakistan being a weak and corrupt country became the hot bed for wahabi extremists who now consider shiites their first and foremost enemy. Extreme poverty and lawlessness helped terrorists to establish abundant nurseries of target killers and suicide bombers leading to exponential increase in highly organized attacks on Shia of Pakistan during the last two decades.
Shia around the world now in complete harmony with Iranian leadership brought new challenges to Shia survival. Instead of doing some sort of analysis of post revolution situation, Shia leadership around the world is not willing to come out of revolutionary cocoon. Iranian rhetorics neither helped Muslim Ummah nor brought any betterment for Shia. In pursuit of Islamic leadership role Iranian leaders made Shia doubtful partners in international politics. Despite gaining political strength from US invasion of Iraq and Afghanistan, Shia in those countries were unable to solidify their gains and stayed non trustworthy partners because of their continued ties with Iran.
Worthless Iranian love for Palestine and anti US chants are unbelievable and politically suicidal. No doubt US and west make their policies to serve their interests. Safeguarding those interests US went against Iranian people in 50's but that American crime should not be taken that far to declare USA a satanic state. There are more than two million Shia along with more than 200 religious scholars who live and practice their religion without any fear in USA. At this point when US & west are bogged down by Al-Qaida, Salafis and Taliban, Shia could have been a natural ally of west in unstable Muslim world. For Shia occupation of sacred Al Hejaz and Jannat ul Baqi by Saudi tribe is more contentious. Traditionally and historically Palestine was never an important place for Shia. Shia Imam and clergy later never visited or considered Quds a matter of religious importance. In fact grand Mosque of Quds was build initially by 3rd Rashid Caliph Umar bin Khattab (r.a) and later massive renovation and expansion was done by Umayyad caliph Abdul Malik bin Marwan. According to some sources Ibn e Marwan's only intention was to revive Qibla e Awwal in competition of Khana e Kaaba as Mecca was in Abdullah bin Zubaur's control at that time. Iranian love for Palestine is only for their wish to be a strong persian power and this power can only come true by standing up to the most strongest country in the world on the pretext of Muslim unity. What Iran and Shia don't realize that there is a fundamental and lasting clash of philosophy which is keeping Shia and Sunnis apart and regardless what ever they do Sunni would not accept them as part of their Islamic Ummah and standing up to USA is not going to be fruitful in longer run. In present situation oil rich Sunni Middle east will continue to pump petro dollars to keep anti Shia forces strong while Shia Iran will stay trapped in her own wasteful and worthless expenses in Lebanon, Gaza and Syria caring less about Shia of Pakistan.
Calling US an evil is not going to weaken USA. Germany, China, Japan, Canada and Russia were all at odds with US at some point in recent history but now they are US partners in economy, science and technology. To thrive in this growing world Iran has to forgive US for it's actions in 50's and should accept Israel as a legitimate country. Chanting death to USA & Israel cannot bring economically, militarily and educationally strong US & Israel down. Blaming Zionists for Shia genocide is an insane blind practice which can bring large crowds on streets of Pakistan or Iran but does no harm to US or Israel. Without realizing the responsibility and acquiring political acumen, it will be quite impossible to turn the tide of present Shia genocide.
In politics enemy of enemy is usually considered as friend. Middle eastern governments and US have ties based on this principle against their common enemy Iran while Iran and Shia are creating a new silly principle by calling their arch Wahabi rivals their friends and spoiling their limited resources in this madness. Shia survival in present scenario lies with developing ties with enemies of their enemies. Taliban and taliban's friends cannot be Shia friends. Alliance made in the past with MMA did no serve Shia in Pakistan and again making deals with Jamat e Islami, JUI and raising voices for Islamic rule in Pakistan is not going to help Shia. In broader perspective supporting any religious movement even Shia Mullah political parties is a recipe of disaster. Shia need to make up their mind to shun religious politics and spend all their energies and resources for the establishment of a strong secular non religious government by helping modern, liberal and progressive forces of Pakistan. In last 33 years Shia have destroyed themselves a lot and they need urgent recovery. Shia need daring leaders like Syed Ali Mukhtar Rizvi, who as a student leader challenged Ayyub Khan, Shia need diplomatic style of Allama Abbas Haider Abidi, Shia need Pakistan to become secular so we can see more types General Moosa, Governor Hashim Raza, Syed Saghir Hussain Jafri, Fakhr Imam, Bijarani and so many other non Mullah but smart politician. Still tables can be turned around and still there are sincere people. Shia of Pakistan does not need Iranian patronage and Iran does not need Shia of Pakistan to promote their agenda. Shia of Pakistan need to communicate with all channels of influences to divert present situation.
Just rule of Maula Ali (a.s) is only possible with the reappearance of Imam e Zamana (a.s), the firmly established Shiite doctrine. Going back to that doctrine is the only right and safe way. Iranian revolution will be dead like Fatimid and other Shia rules. Present Iranian regime is surviving on oppression in the name of God and will sooner or later fall. End of present Iranian regime can be deleterious to Shia same way the Ismailis suffered after the demise of Fatimid rule. If Shia do not come out of illusion created in the term of Vali e Faqih, there is a likely chance the end of this oppressive regime would create dissipation and squandering of Shia world wide. To avoid such a situation in the future Shia around the globe should filter religion out of political office of Vali e Faqih. They have a choice either to embrace peace and harmony with west suggested by Justice Ameer Ali in 1880s like China and Japan to take high road of prosperity, science and technology or continue to blame west for mistakes done by Shia Iran.