The Bureaucrat – by Waseen Altaf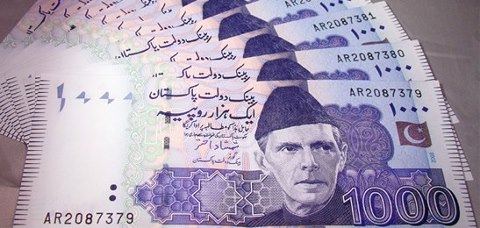 Imran Rasheed qualified the CSS and was 38th on the final merit list. He later got allocated to the Customs Group, though his first choice was DMG. The Common Training Program at Walton Lahore was sheer fun, but the Specialized Training was tough. However, he successfully completed the training and was posted as Assistant Collector (Preventive) at Lahore airport. It was his third day in office when Chaudhary Akram the Senior Superintendent came and placed a small packet on his side table. "Sir, this is for you". Although he knew much about the system and its functioning, yet he was not expecting such a blunt act by a subordinate. "What is this?" He was visibly perturbed. "Sir, Rupees 20000.Your share of speed money" "And what is speed money?" He asked. "Sir to expedite every transaction, clients' pay us a certain amount. We call this speed money". "And if they don't?"He asked, while his voice trembled. "Sir, in that case the process gets delayed for an indefinite period and the clients suffer losses".
"Ok, so this is speed money! Akram Saab if you could kindly take this money away and let me tell you that I do not appreciate this kind of practice," he said politely. Although he had refused the money, he knew how important the amount was, as forty eight thousand rupees were urgently required for his sister whose fee for the next term was due. No doubt he had the strong urge to make money through illegal means, but he was cowardly and lacked the courage to accept it.
The Superintendent, who appeared a bit embarrassed, caught hold of the packet and left his office. He soon realized that everybody from the Collector to the Inspector was involved in every kind of malpractice; allowing banned and contraband items, falsely depreciating imported vehicles, allowing refunds which were illegal, the list would go on. He had also understood that the maximum he could do was not to become a part of the system, whereas preventing all others not to be part of the prevalent practices was next to impossible.
His parents lived in a small rented house on Wandala Road, Shahdara. When one day he visited the house of a Deputy Superintendent working under him, on his son's marriage, he realized the potential for financial corruption in his department.
Although he would generally comply with the orders emanating from above, twice he did resist and as a consequence was posted out to the Audit Wing. His younger brother wanted to go abroad, two sisters were awaiting marriage and he still did not have his own house, while by the third year of entry into service, all his batch mates had constructed big bungalows in the Defense areas of Karachi and Lahore. He knew of a batch-mate who cleared three containers without examining the consignments and in one go made rupees twenty million. Another one, a former roommate had a palatial house, two luxury cars and huge investments in national savings in her mother's name. And yet another one purchased property in Croatia as it was set to be part of European Union and the cost of property was due for massive appreciation.
While most of his batch-mates, using the right connections, availed choicest of the postings in PACCS, Appraisement and Preventive Wings, most of the times he remained with Internal Audit and Training.
He had also discovered that most of the collectors were fully involved in every kind of malpractice; making sure that no "unwanted black sheep" enters their domain. Right from postings of subordinate staff at lucrative positions to accepting flying invoices to cuts on massive duty draw back refunds, every practice was in vogue.
His colleagues had developed close contacts not only with big industrialists of Karachi but also a number of MNA's from Punjab and other provinces. "All relations are determined by the amount of wealth one carries" was the motto of his department, he soon discovered. However due to his cautious and cowardly temperament he was never able to develop "precious relations" nor could he make any assets.
Twice in his career, he served at the Federal Board of Revenue (FBR). However, he could not learn how to deal with a particular file. While others could judge that the senior officer with an "interest" in a particular case would communicate either in clear words or through certain expressions meaning: "Just do it!"
There were several cases where exemptions were sought, SRO's were issued, and reliefs and relaxations granted to various sectors. His colleagues were fairly adept at handling any Fresh Receipt (FR) or Paper under Consideration (PUC).How to draft a summary and how to put a note on the note-sheet was their forte. They had also learned how to behave in an official meeting; when to talk and when to remain quiet. The golden principle was to observe and judge the mood of the boss and speak accordingly; while most of the times it was appropriate to remain quiet and see what the superiors decide. They had also learned as to which persons in the administration matter in getting prized postings and what were the means to please them. They had also close relations with some junior clerks who would give them information on posting/transfer proposals and what was going on behind the curtains. They also knew by then as to how to handle those who asked for a favor; where to ask for a return favor and where to exploit the situation.
His other colleagues had also realized very well that the most important person in their career was the one who would write the ACR. To please the immediate boss they would go to any extent. Precious suiting from Paris and London to state-of-the-art gadgetry; an I-pad for the son of the boss to jewelry set for his wife. In short they were now professional bureaucrats.
On promotion to Grade-20, he was now Chief (Customs) at the FBR, and was part of vital decision making. Although he knew very well that the pressure groups were more powerful than the state itself and any tussle with them could be dangerous, yet due to his timid nature he went by the book and ensured that no rules were violated.
One day he received a phone call. A sitting MNA was on the other end seeking a meeting in the afternoon. He cordially invited him, yet he was cautious and a bit worried.
At three in the afternoon, the MNA came along with a serving general and an industrialist from Karachi. While they were having tea, a religious scholar also joined them. The MNA and the industrialist planned to import 100 BMW luxury vehicles from Germany and wanted the issuance of an SRO envisaging one time waiver on customs duty. The general was a sleeping partner in a pharmaceutical industry shared by the Islamic scholar. Both had planned to import a sizable quantity of ingredients used in the manufacture of drugs prescribed in the treatment of cancer and Hepatitis C. They wanted the issuance of an exemption certificate on customs duty on the medicinal substance. He listened to them and informed that the proposals were not justifiable and would cause loss of billions of rupees to the state. And even if he moves a proposal, it would be killed at the top. To this he was told that it would be "managed" at the top.
As they left, a young boy, wearing a designer suit entered his room and introduced himself as Mr. "Sir I just have to inform you that I am friend of those four persons who just left your office." "We will 'mange' all senior officers above you. You simply have to draft the SRO and the exemption certificate along with a positive note for the Chairman and as a gift we will pay you rupees two crores". The offer of that huge an amount had shaken him. He still did not have his own house. A loan obtained from his wife's brother on the marriage of his sister was still payable. His old car was a constant headache. And then he thought of the massive damage to revenue and its impact on the common man. "Why do the poor and the resourceless have to pay the price for every concession and relief granted to the mighty and the powerful?" and "Where is my place? Do I stand with the rich and powerful or the poor and powerless?" He thought for a while but soon the thought of two crore rupees overwhelmed him. He finally made up his mind.
Before leaving his office, he had prepared the drafts of the SRO and the exemption certificate and comprehensive notes justifying the issuance thereof. The loss to state exchequer, as he had calculated was above rupees five billion. He left FBR House at 5 in the evening and on his way he suddenly remembered he had to buy an anti-hypertensive drug for his wife. He pulled his car in front of a pharmacy and went to the small shop. A middle aged man and a woman were already there asking for interferon, a rather expensive drug. The price of the injection was   Rs. 1300. The man took out his purse and placed eight hundred and seventy five rupees in all, on the plain surface and looked towards the women. The lady then opened her bag and took out a shoddy hundred rupee note and several notes of ten rupee each. Then she put her hand inside the bag and took out some small coins and started counting them. They were still short of 30 rupees when the man requested the chemist to allow them to pay the balance by the following day. The chemist readily agreed to it. Meanwhile he purchased the drug and went towards his car.
On his way he saw that the road was blocked and a crowd was surrounding a minibus. He stopped the car and came out. Two young boys who were brothers and students of a local school, sitting on the roof of the bus due to overcrowding had hit a protruding pole and both died on the spot. The minibus had turned extreme left while avoiding collision with a BMW coming from the opposite side. The car was being driven by the son of a multi-billionaire who fled from the scene. While at home he thought of utilizing two crore rupees; and suddenly he felt apparitions of the dead bodies of the young boys who died on the road while the BMW passed away. He also experienced some other visual images; the face of the middle aged man and the woman who did not have enough money to purchase the drug. He arrived at the office a little earlier. The file with a "priority" tag was lying in front of him. He opened it, took out the draft SRO and the draft exemption certificate, tore the papers apart and threw them into his waste basket.
Walking slowly he came near the window from where he could see the "balanced scale" inscribed on the face of the Supreme Court building almost opposite to the FBR House
Comments
comments