Shia Muslim pilgrims from Punjab and KPK refute HDP's ethnic propaganda with their blood – by Anwar Changezi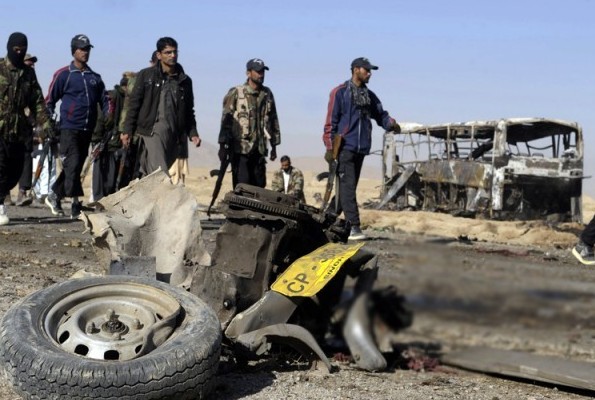 Related posts: #ShiaGenocide: After killing 21 paramilitary soldiers in Peshawar, Deobandi militants kill 40 Shias in Mastung
Pakistani (Fake) Civil Society's continued denial of atrocities by Sipah Sahaba Taliban
Pakistan, Social Media, and Two Big Massacres – by Mohammad Murtaza
A car bomb attack by Sipah-e-Sahaba/Lashkar-e-Jhangvi (now Ahl-e-Sunnat-wal-Jamaat) on buses carrying Shia pilgrims to Iran killed 19 people and injured 25 in Mastung on Sunday. All of them were Shia pilgrims and most of those killed were burnt to death. Most of the people martyred were Shias basically from Punjab and KPK, and unlike the propaganda by Hazara Democratic Party (HDP), an ethnic fascist party and Sipah-e-Sahaba's ally among the Shia-Hazaras of Quetta, this time those martyred in the Quetta suburb are not Hazaras, but Shias from other ethnic backgrounds proving that Shias are being killed everywhere in Pakistan only and only due to their faith.
The remotely-triggered bomb hit a convoy of three buses in Mastung district and set one of them ablaze, said Tufail Baluch, a senior government official in the district.
"The bomb was planted in a car. The condition of some of the injured is critical," Baluch said.
Some 180 Shia pilgrims were on their way to Iran in the buses when the bomb ripped through one of them, said Akbar Hussain Durrani, a senior government official in Quetta. One bus carrying some 45 pilgrims was badly damaged, he said. Mastung is some 30km south of Quetta.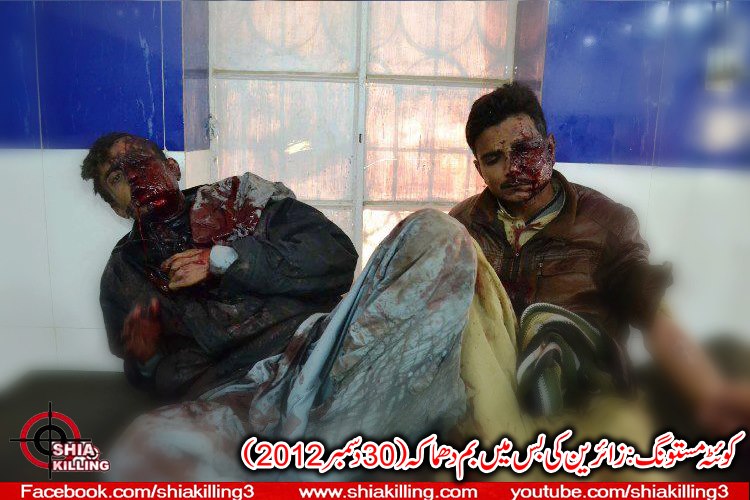 Comments
comments