Letter from Quetta: Is non-Hazara Shia blood not red? – by A. Naqvi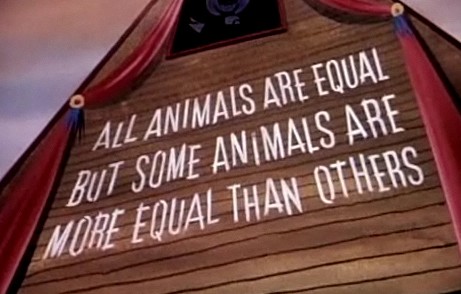 Editor's Note: We have received this letter from a non-Hazara Shia from Quetta and publishing it with very minor changes ensuring that the original meaning remains the same.
Shias of all ethnicities have been killed in Quetta during the last decade. Of recent, these killings have started to gain some media attention, but not without the careful assurance that they shall be projected, not as religious, but ethnic killings. The media, as well as some of our own Hazara brothers associated with Hazara Democratic Party (HDP) deliberately efface religious connotations off these killings, without even considering that hundreds of non-Hazara Shias have also been targeted in Quetta. In fact, one of the first people martyred by Lashkar-e-Jhangvi in Quetta was an Urdu-speaking Shia, Syed Abid Naqvi. But it seems that Hazara blood is redder to these people than the non-Hazara Shia blood.
My family has been living in Quetta for two generations. It had certainly not occurred to my grandparents who moved here that someone from their progeny shall be writing this painful group obituary one day. I grew up hearing sweet stories about the past and hopeful prayers about the future. I can recollect passionate religious accounts from my childhood, associated with a sense of solidarity with my country as well as the land that I had assumed to be my own. When I grew up, things were starkly different.
I had to grow up with the sorry realization that both my land and my country have cheated me. The land I had assumed to be mine had never owned me and my country had branded me as treasonous and driven me to the edge of being declared apostate. Quetta's dust smells of blood to me and Pakistan's air carries the odor of hatred.
A few days ago, strategic assets of my country killed an Urdu-speaking Shia, Sheraz Baig, in Quetta, because they considered him apostate. This was painful, but not as much as when I came across a few of my Hazara brothers – who I have a religious bond with even if they deny it – asking whether not the person killed was a Hazara. On the same day, two Shia-Hazaras were also targeted by the same terrorists near Kuchlak. My heart wept for them as much as it did for Sheraz Baig, but their blood was at least mourned on the land where it was spilt and by the people they considered their own. Sheraz wasn't privileged enough to receive any of these honors. He remained unmourned and unmentioned.
The state has abandoned the entire Shia community, leaving it at the mercy of merciless killers. However, appalling as these acts of mass slaughter are, my cynicism and despondency are increasing equally due to the apathy within the Hazara community. The irony is that while the first question invariably is if the person killed is Hazara, no more than 50 people show up in the funeral of the martyr. And, those bent upon ostracizing the non-Hazara Shias are the ones who do not attend the funerals of even the Shia-Hazara martyrs.
I share the pain of my Shia-Hazara brothers. I understand what they have to go through every day in their homes and their workplaces. Being confined to one-kilometer radius, being under the constant threat of death, being physically identifiable and being routinely killed by barbarous terrorists have had disastrous social and psychological effects on them. But don't they know that even the non-Hazara Shias have to go through the same every day? Can they not comprehend what we go through, when apart from everything else, we have to bear even the coldness of our Hazara brothers?
Quetta is a small place and people usually know each other. It is not a typically urban setting where people wouldn't know about a Shia family living in the neighborhood. The non-Hazara Shia families too live under the constant threat of death in their homes. Their subordinates at work do not take them seriously because they are aware of their superior's awkward situation. They cannot sell their houses situated in non-Shia areas in order to shift to relatively safe areas because there are no buyers, only vultures waiting to either usurp or buy off their homes at very modest prices. The only oasis they see in this time is Alamdar Road. Is it too much for them to expect of their Hazara brothers not to turn this oasis into a mirage?
I personally have some good friends among Hazaras, but again the primary bond between is religion. Even today I know there are many Hazaras who consider us their own, but their voices are silenced by the ugly shrills of an ethnocentric party that doesn't shy away from even stealing our blood; a party that shamelessly claims that all of the 700 people killed in Quetta were Hazara; a party that wipes off deaths of over 200 non-Hazara Shias as if they never existed.
The sorry reality is that we all are drowning in Quetta. The Shia-Hazara are in majority amongst us and it is only natural that we extend our hands towards them for support, or at least expect them to embrace us in this time of distress. The last thing a drowning person expects is to be shirked by the one he considers the last hope. Shias have all been disowned by the Pakistani state, but we, the non-Hazara Shias of Quetta, are unluckier because we have been disowned even by some of our Hazara brothers who are not ready to share our pain. We do not expect them to save our lives because they are themselves in danger. All we expect of them is to embrace us, mourn our martyrs, stand with us and consider us their own.
Comments
comments